'Big Decisions' Coming At Torstar As News Publisher Bleeds Money
TORONTO — The new CEO of Torstar said Wednesday "everything is on the table'' in his plans to transform the media giant to overcome ongoing declines in print advertising revenue.
John Boynton, who took over as the company's CEO and publisher of the Toronto Star at the end of March, said major changes are in store to better determine which consumers it wants to serve and what assets best address their needs.
"We won't be rounding at the edges,'' Boynton said in an interview after the company's annual general meeting.
"We'll be making some fairly big decisions.''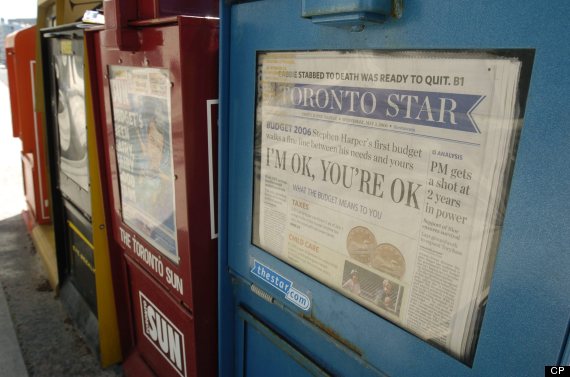 TorStar's Q1 loss was an improvement from last year when the comparable losses were more than twice as big. (Photo: CP)

His comments came as Torstar reported a $24.4 million loss for its first quarter, an improvement from last year when the comparable losses were more than twice as big.
Its shares fell more than 10 per cent in midday trading, down 17 cents to $1.49.
Torstar said it is aiming for $5.3 million in annualized savings from the 110 previously announced job cuts during the quarter.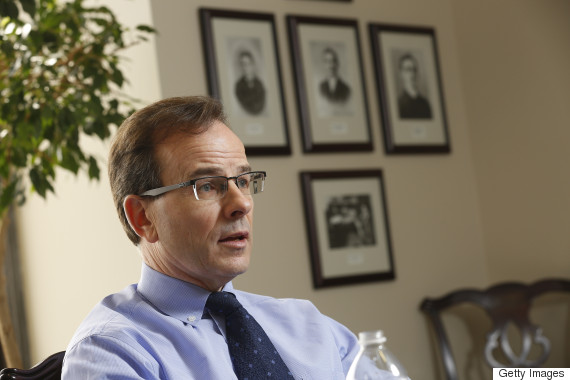 Torstar CEO John Boynton photographed at One Yonge Street in Toronto. (Photo: Rene Johnston/Toronto Star via Getty Images)
"Cost reductions will remain an important area of focus,'' chief financial officer Lorenzo DeMarchi said in a conference call with analysts earlier in the day.
DeMarchi said restructuring measures already undertaken through the first quarter ended March 31 are expected to result in net savings of $13 million for the balance of the year.
Torstar holds an investment in The Canadian Press as part of a joint agreement with a subsidiary of the Globe and Mail and the parent company of Montreal's La Presse.