The Day I Learned That There's No One Face Of Youth Homelessness
By Sascha Ellis, Manager of Housing Programs at 360°Kids
People often ask me, what does a typical homeless youth look like? I always respond with "There is no one face of youth homelessness." I can't think of an all-encompassing term that describes the variety of youth we work with at 360°Kids, each person brings with them a unique story.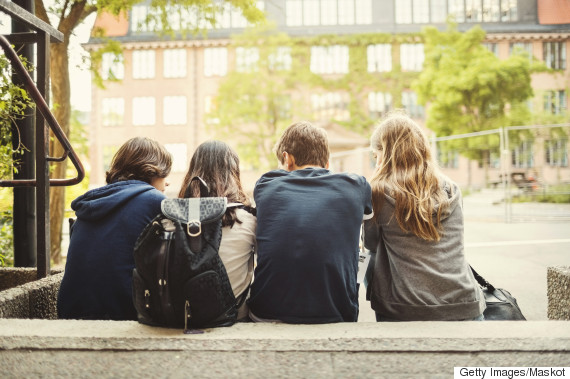 (Photo: Getty Images)

I meet youth escaping arranged marriages; others, who've been kicked out of their homes because of a mental health crisis or fled to escape abuse. Some arrive because staying on a friend's couch is no longer an option; as is using all-night coffee shops or bank vestibules. When they arrive here, many are vulnerable and in desperate need of hope.
During my time working with at-risk youth, I have never heard a youth say "I chose to be homeless." Some youth tell stories of tumultuous home lives littered with physical and verbal abuse. Other youth detail battles with mental health or addiction. But none have chosen to live on the streets.
For all kids arriving at the centre we make no judgements and tend towards using the pronouns THEY and THEM for individuals, to avoid falling into gender stereotyping.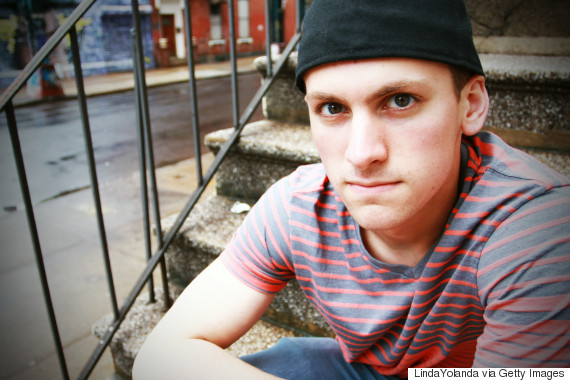 (Photo: Getty Images)
Looks can deceive
One of my first experiences where my perception did not reflect reality has stuck with me.
It happened when a Grade 10 student walked into the centre. Nothing suggested this person was dealing with serious issues: they wore the coolest new sneakers, played video games late into the night, and often would speak in a mix of Internet jargon and meme jokes. There was no way this youth could be homeless, I thought.
As I now know, just because a person looks OK does not mean everything is fine.
In getting to know more about this youth, my first impression quickly changed. Their childhood was overshadowed by parents trying to cope with addiction. Both Mom and Dad would disappear sporadically, leaving their children in the house with no food. Child welfare did get involved and by the time the kids were 16 they had lived in 12 different group homes. Twelve homes! Once outside the child welfare system, the youth bounced from an uncle's basement to a friend's couch for months. Finally, when these offers ran out, they began sleeping in an abandoned house with a group of friends.
I could not believe what I was hearing. This youth who looked, sounded and acted like they didn't have a care in the world was homeless. My jaw dropped and my mind was racing. Right away I said the first thing that came to my head, "That must be tough." Quickly following up with a "How can I help you?"
They let me know that they wanted to get their own place, a job and help other youth in their situation. From that discussion we began planning a constructive way forward. By providing support, a sense of accountability and encouraging persistence, progress was made. Just like every other individual, there were some setbacks, but the youth has been successful.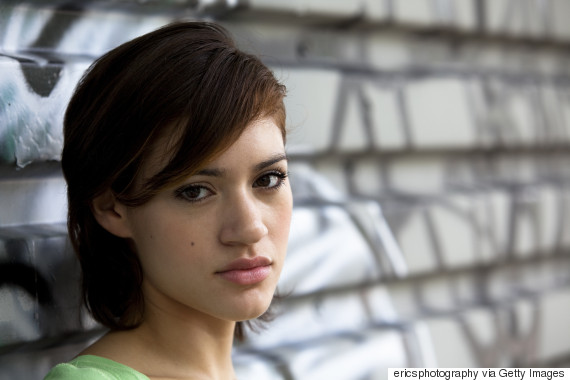 (Photo: Getty Images)
Why it matters
Every night on the streets of York Region, one of the wealthiest regions in Canada, hundreds of kids are searching for a place to sleep. The demand for shelters have always outstripped supply. And it's a similar story across the country, involving thousands of kids.
As I now know, just because a person looks OK does not mean everything is fine. Each community needs to develop programs to offer protection to our at-risk youth. We all need to remind ourselves that there are a lot of young people involved in a daily struggle to get access to the most basic amenities. We all need to look hard into what we can do to help.
Sascha Ellis is the Manager of Housing Programs at 360°Kids. t is a charitable organization helping at-risk youth in the York Region. Sascha will be taking part in the unique fundraising event the 360ºExperience on March 2nd. To donate click here
Follow HuffPost Canada Blogs on Facebook
Also on HuffPost:
Michael Manitowabie 42, panhandles on his corner in downtown Toronto as he has done (according to him) for 20 years.

A homeless man walks outside the a subway station in Montreal on June 6, 2013.

Homeless Joe, as he likes to be called, poses for a photo in front of his handmade shelter under a GO train track in Toronto on May 17, 2012.

A man sits bundled up in the cold on Yonge Street just north of Lakeshore Blvd. in Toronto.

Peter Prevost, center, wipes his tears as pastor Dorothy Lewis prays at Potter's Place Mission on West Hastings Street in Vancouver on Feb. 12, 2010.

Chris relaxes during breakfast time at the Toronto Friendship Centre.

72-year-old Horace Prince stops in for a hot turkey lunch at the Scott Mission in Toronto on Dec. 25, 2012. The Mission has been serving hot Christmas meals for the needy and homeless since 1941.

Derek George is losing his on and off home in the Salvation Army's Hope Shelter in Toronto. George is among 124 homeless men who will be displaced.

John Bowley stands outside of Osgoode Hall in Toronto where he often sleeps. Bowley is a homeless alcoholic and recovering heroin addict.

John Stephen Funke (right) carries his breakfast back to his seat at the Toronto Friendship Centre. After 40 years, the drop-in centre for the homeless is slated to lose city funding.

Clifford Seymor enjoys a hot turkey lunch at The Scott Mission in Toronto.

Homeless Joe, as he likes to be called, sits on his bed in a handmade shelter under a GO train track where he lives in Toronto on May 17, 2012.

A woman wheels her cart along West Hastings Street in Vancouver on Feb. 12, 2010.

Donny is a homeless man who has thousands of dollars in provincial offences tickets that in some cases add up to tens of thousands of dollars. Mike is receiving help from the Fair Change Community Services legal clinic in Toronto.

Homeless people battle the first extreme cold weather alert of the season in downtown Toronto.

A homeless person sleeps in front of a Toronto store.

A homeless man in Toronto protects himself from the rain with plastic.

Street people nap on a Toronto street.

A homeless person sleeps near a steam grate on the corners of Victoria and Queen Street as Toronto braces for the first cold weather alert of 2012.

An unidentified man helps Shawna, who only gave her first name, inject drugs in Vancouver on Feb. 12, 2010.
Follow 360⁰kids on Twitter: www.twitter.com/360kids_york