2-For-1 Vacation Destinations To Help Stretch Your Travel Dollar
What's better than knocking one destination off of your travel bucket list? Getting to cross off two -- without having to book a second trip, of course. Two-for-one trips offer a way to stretch your travel dollar and can be a great option for saving money since you won't need to plan a second vacation. If that sounds like a good option for you, Cheapflights.ca has handpicked six two-for-one trip ideas to consider for your next vacation. All prices listed are in Canadian dollars unless otherwise stated.
Toronto, Ontario + Niagara Falls, Ontario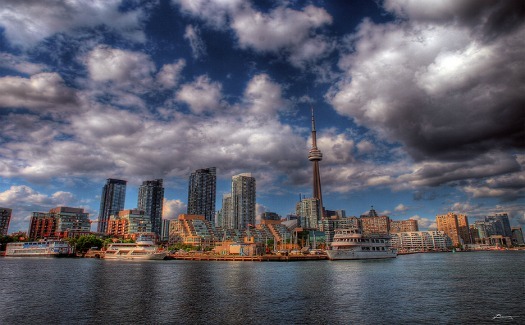 Image: Paul Bica, toronto via Flickr CC BY 2.0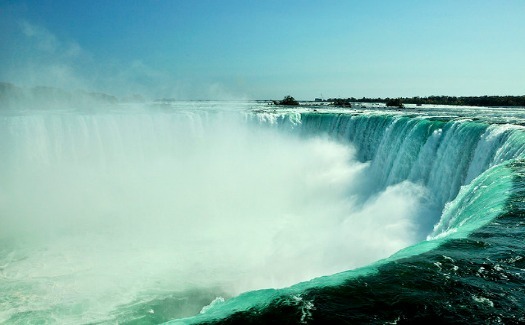 Image: BodyaliveNJ, Niagara Falls, Canada via Flickr CC BY 2.0
Toronto and Niagara Falls make for a fun, multifaceted vacation and you can easily get from one to the other by renting a car or taking the train. Toronto recently landed at number seven on the New York Times list of 52 places to visit in 2016, and the multicultural Canadian city has a lot to offer in the way of food, arts and culture, shopping and sightseeing. Niagara Falls is less than a two-hour drive from Toronto or, if you time it right, a $40 round-trip train ride.
Fly into either Pearson International or the smaller but closer to downtown Billy Bishop airport, spend a few days discovering what Toronto has to offer and then make your way to the Falls for an awe-inspiring rush of nature (and some ice wine, a Niagara specialty).
Montreal, Quebec + Ottawa, Ontario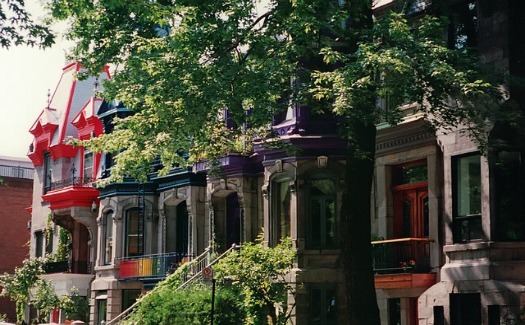 Image: Blok 70, Facades: Montreal via Flickr CC BY 2.0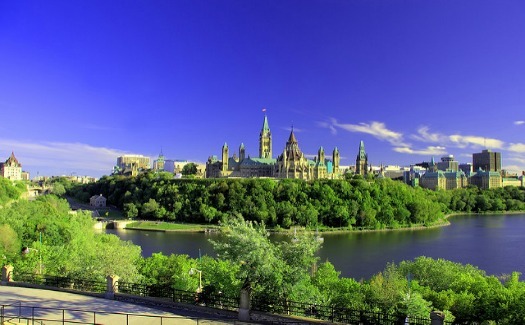 Image: Michel Rathwell, Ottawa Parliament Buildings via Flickr CC BY 2.0
It's easy to combine Montreal and Ottawa into a two-for-one vacation that allows you to experience a little slice of Europe right in Canada along with a couple of days in the nation's capital. Fly to one and then drive or take the train or bus to the other. Round-trip train fares between the two cities on VIA Rail can be found for under $80 and the two-hour ride is a scenic one. Taking the bus is even more pocket-friendly and you can use Busbud to search for the cheapest fares.
With the highest number of restaurants per capita in Canada and some of the best restaurants in the country, Montreal is a city made for foodies. Art, shopping, live music, stellar nightlife and the aforementioned European vibe are also all big draws. In Ottawa, the Rideau Canal, Ontario's only UNESCO World Heritage Site, is a must. In addition, there are the Parliament buildings to see, ByWard Market to explore and many art galleries to visit.
Las Vegas, Nevada, United States + the Grand Canyon, United States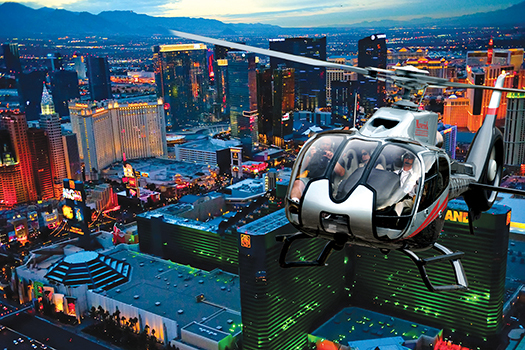 Image: Maverick Helicopters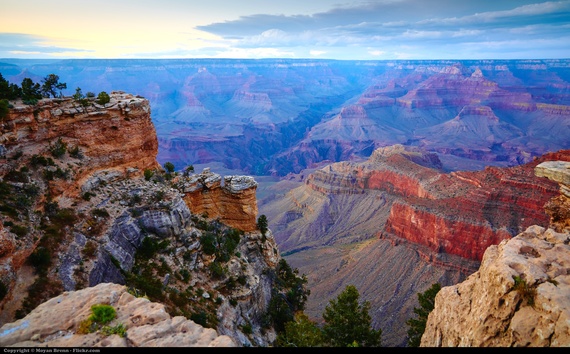 Image: Moyan Brenn, Grand Canyon via Flickr CC BY 2.0
Known for spectacular shows, glittering lights and casinos, Las Vegas is a 24/7 playground in the desert. It's increasingly a family-friendly destination, too with impressive pools, family entertainment and attractions like gondola rides at The Venetian Las Vegas, Caesars' High Roller, the world's largest observation wheel, and Circus Circus' Adventuredome, a climate-controlled amusement park offering 25 rides and attractions.
When you've had your fill of Sin City, go explore the Grand Canyon. Travellers can drive the four hours it takes to get to the natural wonder or opt for a helicopter ride via Maverick Helicopters, which offers nearly a dozen helicopter excursions including its popular four-and-a-half hour Dream Catcher Sunset tour. Departing from Las Vegas, the afternoon trip flies over Nevada's pristine desert landscape, red sandstone formations and, finally, the Grand Canyon where the helicopter lands 1,066 metres below the West Rim on Hualapai Indian territory.
After a brief photo op perched 91 metres above the Colorado River, visitors partake in a champagne toast and light snack before the return flight over Lake Mead, Fortification Hill and the Hoover Dam. Perfectly timed, the ride ends with a sunset flyover of downtown Las Vegas and the Las Vegas Strip.
Vancouver, British Columbia + Kelowna, British Columbia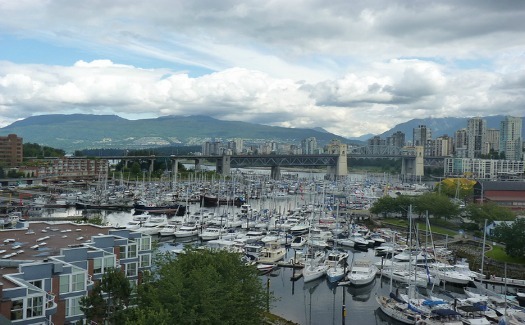 Image: Maya-Anaïs Yataghène, Vancouver, BC via Flickr CC BY 2.0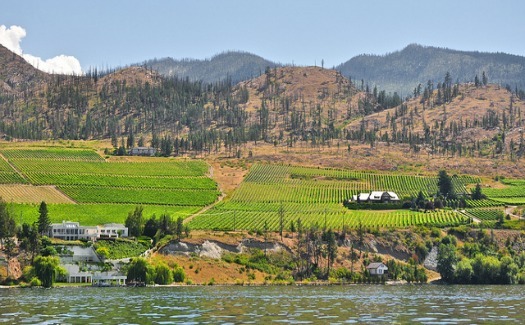 Image: Stuart Madden, Kelowna Vineyards via Flickr CC BY 2.0
Crossing these West Coast cities off of your list in one trip is entirely doable and well worth considering for a spring or summer vacation. In Vancouver, you've got your mix of eclectic neighbourhoods to explore, a laid-back vibe and the chance to experience mountains and the ocean. And don't forget to leave time for attractions like Stanley Park, Granville Island and the Capilano Suspension Bridge.
Afterwards, head 389 kilometres to Kelowna, located in the Okanagan Valley, and put a wine-focused twist on your trip. The Kelowna area is home to 30 wineries, all located within a short distance of one another. And wine isn't all that's harvested here. The area is also home to many farms and orchards so there are opportunities to take farm-to-table food tours.
Halifax, Nova Scotia + Prince Edward Island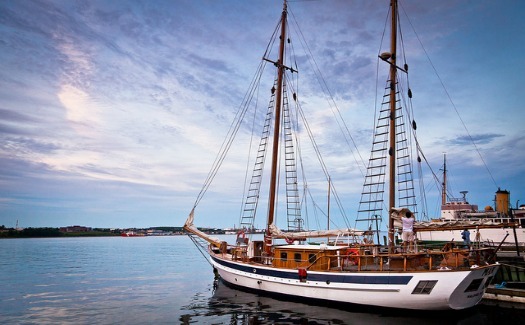 Image: Benson Kua, Sunset at Halifax Harbour via Flickr CC BY-SA 2.0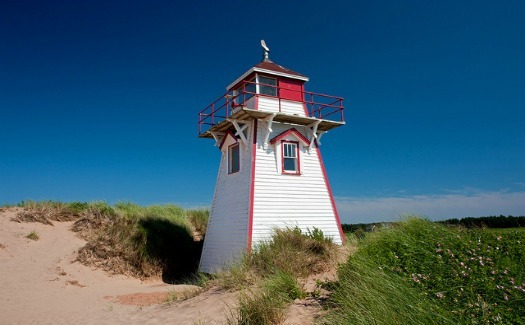 Image: Andrea Schaffer, Covehead lighthouse via Flickr CC BY 2.0
Thinking of visiting Canada's East Coast? You can combine a couple of destinations into one trip to stretch your vacation dollar by visiting Halifax, Nova Scotia and Prince Edward Island. Following a few days in Halifax, you can drive on to PEI via the Confederation Bridge, which should take just over three hours. Halifax boasts many public gardens, ultra-fresh seafood, many art galleries, museums and historical sites and some unique brewery tours to take like the Alexander Keith's Nova Scotia Brewery tour.
Over on PEI, you'll also be treated to delicious seafood, as well as beautiful beaches like the white stretches of sand in PEI National Park. The island is also one of the premiere golf destinations in Canada and offers much in the way of cycling and hiking opportunities along the 435-kilometre Confederation Trail.
Charleston, South Carolina, United States + Hilton Head, South Carolina, United States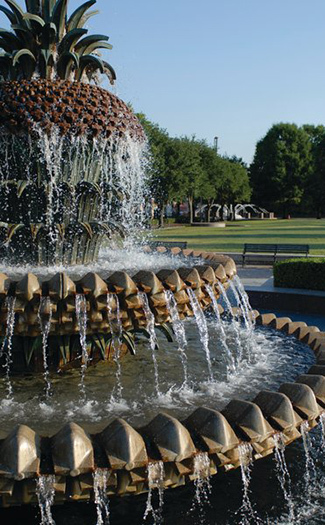 Image: Explore Charleston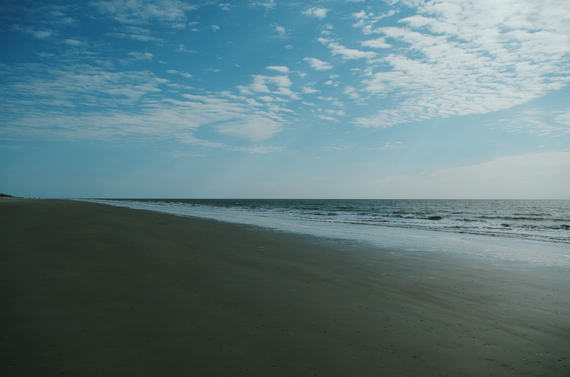 Image: Ethan McCandless, Hilton Head via Flickr CC BY 2.0
Combine a small city trip with a beach-y island vacation in South Carolina. Head to charming Charleston for a dose of Southern hospitality and fantastic food. The destination frequently tops the James Beard Foundation Awards with its long legacy as home to top chefs like chef Jason Stanhope of FIG Restaurant, Chef Robert Stehling of Hominy Grill and Chef Sean Brock of McCrady's.
Continue your culinary journey 153 kilometres south on Hilton Head Island, which boasts 250 restaurants. The tiny island boasts 20 kilometres of beautiful beaches, 24 golf courses and 350 tennis courses -- all providing days of fun in the sun.
Get more ideas for two-for-one vacation destinations here.
Follow HuffPost Canada Blogs on Facebook
MORE ON HUFFPOST:
Best Places To Camp In Canada
Mount Assiniboine Provincial Park is dubbed as a "magnificent place of shimmering lakes, glistening glaciers, sky-scraping peaks and sun-dappled alpine meadows." PERFECT FOR: Adventure seekers CAMP SITE ACTIVITIES: Everything from mountain climbing, hiking and horseback riding PRO TIP: Be warned — the only way on to the camp site is by foot or boat

Separated into three different regions — including the province's gorgeous Tofino region — this park has everything from beaches to trails to waterfalls. Side note: the town was recently visited by Neil Patrick Harris and his partner. PERFECT FOR: Water lovers CAMP SITE ACTIVITIES: If you hit the west coast trail, you can checkout everything from caves to waterfalls to coastal temperate rain forests PRO TIP: The West Coast trail is also meant for experienced hikers, so beginners, beware.

Mount Robson Provincial Park, the second oldest park in the province's park system, is one of the world's "crown jewels." This UNESCO World Heritage site is the tallest in the Canadian Rockies and is prone to changing seasons. PERFECT FOR: Winter campers and mountain lovers CAMP SITE ACTIVITIES: Hiking, boating and wildlife viewing PRO TIP: Always check the weather before you go!

With the streams, mountains, valleys, lakes and tall trees at Peter Lougheed Provincial Park, campers are sure to reinvigorate their connection to nature. PERFECT FOR: Seasoned nature-lovers CAMP SITE ACTIVITIES: Campers can snowshow and ski during the winter and hike and canoe in the summer PRO TIP: The park is only accessible by hiking or paddling three-kilometres

This site gives campers the best of both worlds -— peaks meet the prairies at this small but accessible park. PERFECT FOR: A family of sightseers CAMP SITE ACTIVITIES: Hiking, boating, horseback riding and wildlife exploration are just a few of the activities available PRO TIP: The town of Waterton is a stone's throw away from the campsites

This historic site is home to the largest concentration of "rock art" in North America and has been called a "sacred landscape." PERFECT FOR: History buffs CAMP SITE ACTIVITIES: Walking trails and guided tours PRO TIP: With a Blackfoot interpreter, campers get access to a restricted area with a "gallery" of First Nation petroglyphs and pictographs.

Grasslands is the only prairie provincial park in Canada. "Here visitors really can watch the buffalo roam, the deer and the antelope play," notes the park's website. PERFECT FOR: Solitude seekers CAMP SITE ACTIVITIES: Long walks, eco-tours and searching for fossils PRO TIP: Dig into prairie life with wagon tours, fireside chats and hoedowns

With it's lush beaches, Good Spirit Lake Provincial Park is a perfect summertime getaway. PERFECT FOR: Beach-loving families CAMP SITE ACTIVITIES: Hiking, cycling, beach strolling and sunbathing PRO TIP: It's one of Canada's Top 10 beaches according to Maclean's Magazine. Photo: Instagram/Krysta Blair

The diverse environment of the Athabasca Sand Dunes Provincial Park is considered an evolutionary puzzle by scientists. PERFECT FOR: The experienced ecology lover CAMP SITE ACTIVITIES: Water activities like fishing available by float plane PRO TIP: To protect the fragile environment, there are no permanent residents or facilities in the area and the dunes are only accessible by float planes. There are three management zones in the park and each has it's own set of guidelines for campers.

Nomiping means "entrance to the wilderness" in the Anishinabe language. The park's website invites campers to "discover the secrets of the park's past." PERFECT FOR: A fishing trip CAMP SITE ACTIVITIES: Canoeing, fishing and wilderness walks PRO TIP: Prospectors used to call these woods home, so there are many abandoned shafts and cabins to explore.

Between animal sightings and mountain-biking, there's a lot to keep a camper busy at Turtle Mountain Provincial Park. PERFECT FOR:Groups of families or friends CAMP SITE ACTIVITIES: Hiking, cycling and frolicking in the lake PRO TIP: The International Peace Garden straddling the Manitoba and North Dakota border is also worth checking out.

This family-friendly site has campgrounds located near downtown Souris making for a convenient pitstop. PERFECT FOR: Families looking for nature and comfort CAMP SITE ACTIVITIES: Hiking and walking tours. Visitors to Souris can also take a walk along Canada's longest swinging suspension bridge. PRO TIP:Souris is also home to a peacock sanctuary

Situated in northwestern Ontario, this park sees few visitors, leaving it rather untouched. If you're looking for isolation, this might be the park for you. PERFECT FOR: The quiet-seeker CAMP SITE ACTIVITIES: Canoeing, fishing, wildlife viewing and in the winter, cross-country ski tours. PRO TIP: It's a world famous destination for backwater canoeing

This park, true to its name, offers a variety of dunes and beaches. With clear water and soft sand along Lake Ontario, Sandbanks Provincial Park is perfect for anything from a day trip to an extended stay. PERFECT FOR: A weekend getaway CAMP SITE ACTIVITIES: Sailing, windsurfing and boating and wineries PRO TIP: The park's website also says that it's a hot spot for bird migration in the spring and fall

Between the white mountains, the shimmering lakes and the pink granite, there is much to see and experience at Killarney Provincial Park. PERFECT FOR: The explorer CAMP SITE ACTIVITIES: Extensive hiking, canoeing, kayaking and skiing during the winter PRO TIP: The Group of Seven painters were said to have been greatly inspired by the park and were instrumental in establishing the it in the first place.

This aerial view of this geological curiosity shows the path where seasoned canoeist and kayakers can take around René-Levasseur Island in the centre. PERFECT FOR:The skilled canoer/kayaker CAMP SITE ACTIVITIES: Campers can pitch a tent anywhere along the coast to rest after boating around the centre island PRO TIP: Some have found the trip around the lake to be disorienting, so prepare accordingly

Forllion National Park, the first national park in Quebec, boasts a variety of landscapes from pebbled beaches to forested mountains. PERFECT FOR: The animal lover CAMP SITE ACTIVITIES: Lots of mammals to watch from seals to whales, in addition to the usual camping fare of hiking and boating. PRO TIP: Campers can go snorkelling as well

The park, open year-round, has something for everyone but between it's many rivers, it's certainly a "canoer's paradise." PERFECT FOR: People who prefer canoes over everything else CAMP SITE ACTIVITIES:This large park offers a variety of activities from strolling along waterfalls to hiking up mountains PRO TIP: Take a guided canoe ride around the Rivière du Diable

This seaside town is home to lighthouses, beaches and a harbour. Interesting fact: it is also the only place in the world where two covered bridges can in be in the same frame as a lighthouse in a photograph. PERFECT FOR: The cave searcher CAMP SITE ACTIVITIES: The main draws of this park are the sandstone sea caves which can only be explored during low tides PRO TIP: There's a lot to see in the gigantic caves, but the tide rises quickly so beware.

The park's website describes Fundy National Park as a "maritime treasure." PERFECT FOR: The forest trail blazer CAMP SITE ACTIVITIES: Hiking in the Acadian forests that houses over 25 waterfalls is not to be missed PRO TIP: The park may boast the world's highest tides, but it also offers a unique possibility to explore the sea floor during low tide.

If you've ever wanted to get up close and personal with whales, seals, puffins and all manner of marine wildlife, Grand Manan is the place to go. It was voted by Readers' Digest as one of the World's 7 Best Small Islands. PERFECT FOR: Marine wildlife lovers CAMP SITE ACTIVITIES: When tired from hiking and boating, campers can visit the island to check out the museums. PRO TIP: Reservations for the ferry to the island are recommended

"As you hug the world-famous Cabot Trail coastline you'll wind through Cape Breton Highlands National Park, where lush, forested river canyons carve into the ancient plateau, edged by rust-coloured cliffs," the park's website notes. PERFECT FOR: Pioneer history lovers CAMP SITE ACTIVITIES: Hiking and animal watching — but fresh lobster is never too far away. PRO TIP: Those searching for solitude and isolation should check out Meat Cove in the park

Five Islands Provincial Park is also on the Bay of Fundy. Campers can set up tents on the sea cliffs and wake up to the sounds of the waves. PERFECT FOR: The seaside roamer CAMP SITE ACTIVITIES: Clam digging, beach-combing, mudflat exploration and searching for fossils PRO TIP: Make sure to watch the tides!

For a mix of beach time and woodland adventures, Amherst Shore Provincial Park is the place to go. PERFECT FOR: Beach-combers CAMP SITE ACTIVITIES: A short walk down the beach will lead campers to towering red sandstone cliffs PRO TIP: On a clear night, if you look out into the ocean, you might see the legendary ghost ship of Northumberland Strait

This family-friendly campground is a self-contained site for the sole purposes of relaxation. PERFECT FOR: Families who need a break CAMP SITE ACTIVITIES: A mix of indoor and outdoor activities PRO TIP: With full amenities surrounded by lush greenery, this is for the camper who is looking for a more 'glamping'-type of experience.

Lord Selkirk is steeped in Celtic traditions, and is host to the Annual Highland Games which includes everything from dance competitions to fiddle music. PERFECT FOR: A quintessential Celtic experience CAMP SITE ACTIVITIES: The park community-run park is perfect for clam-digging and fishing. It's also home to the Belfast Highland Greens, a nine-hole golf course. PRO TIP:According to Explore Magazine, the water is often too cold to swim in, but the view from the cliffs is breathtaking.

The park's website calls it "a magical place where the land and sea compete for your attention." PERFECT FOR: The nature trekker CAMP SITE ACTIVITIES: Campers can hike in the Boreal forest or canoe/kayak along the Atlantic coastline PRO TIP: The park also hosts dramatic theatrical performances most summer evenings

Gros Morne's park website describes it as housing "soaring fjords and moody mountains tower above a diverse panorama of beaches and bogs, forests and barren cliffs." Now that's fancy. PERFECT FOR: Being one with nature CAMP SITE ACTIVITIES: Hiking and boat tours are some of the more popular activities. The site also plays host to an annual theatre festival. PRO TIP: The park has been declared a UNESCO World Heritage site because it "illustrates some of the world's best examples of the process of plate tectonics."

Prince Edward Island National Park houses cultural resources like Green Gables and L.M. Montgomery's Cavendish National Historic Site. PERFECT FOR: Anne's bosom buddies CAMP SITE ACTIVITIES: The mix of sand dunes and beachesare perfect for hiking and cycling PRO TIP: The park is currently undergoing a little construction, but the website offers information on which roads and route may be impeded.

Sitting at the northern tip of Labrador, and the newest of Newfoundland and Labrador's national parks, Torngat takes it's name from the Inuktitut word Tongait which means "place of spirits." PERFECT FOR: The expeditioner CAMP SITE ACTIVITIES: Mountain-climbing, hiking and sailing along the fjords PRO TIP: Careful planning, consulting with park officials and maybe engaging a trained Inuit polar bear guard will make for a rewarding experience.
Follow Cheapflights.ca on Twitter: www.twitter.com/Cheapflights