Top 10 places to create your own souvenir
When getting a passport stamp to remember your travels isn't enough, collecting souvenirs from treasured trips abroad can be a fun reminder of epic travels. While it's easy to load up on tacky and touristy trinkets at airports and local markets, there's nothing quite like designing your own souvenir.
From making your own perfume in France to handcrafting chocolate in Belgium to perfecting your pottery skills in Nepal, Cheapflights.ca has picked our favorite DIY destinations to make memorable and meaningful souvenirs.
Design clothing in Vietnam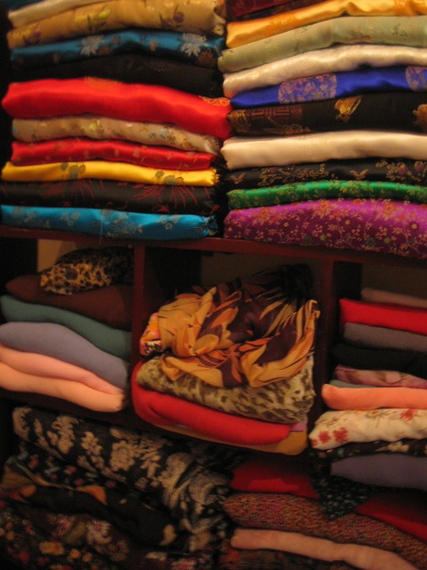 Image: Aviva West, Viet silks via Flickr CC BY 2.0
Get in touch with your inner fashionista and revamp your wardrobe for a fraction of the cost of retail clothes back home. Vietnam is one of the best places to have tailor-made, one-of-a-kind clothing made just for you. While many tailors are happy to sell off-the-rack dresses, including traditional Vietnamese áo dài (silk tunic dresses), or let you choose from dozens of sample dresses and suits that are then replicated and tailored to your measurements, you can also get creative and bring your own designs.
Have a favourite dress or suit that you wish to replicate? Bring it to the tailor who will discuss the design, let you select the fabric and take your measurements. Turnaround time is anywhere from one day to one week. One of the best tailors is Tuyet Lan Orchids in Hanoi, which sews men's, women's and children's clothes, including traditional Vietnamese casual clothing as well as evening gowns and even hand-embroidered accessories like wallets, sandals, pillows and bedding.
Make your own pottery in Nepal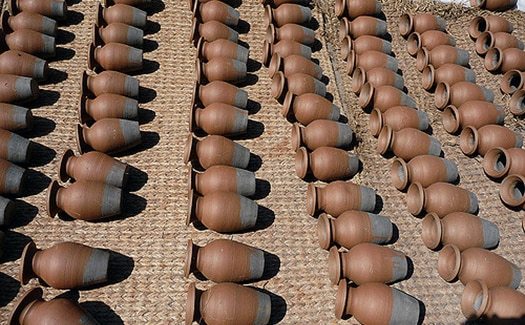 Image: Cheryl Marland, Bhaktapur-Nepal-Pottery-Square via Flickr CC BY 2.0
The township Thimi, just east of Kathmandu, is famous for its terracotta pottery. Tourists flock here on day tours to learn from artisans who let students get their hands dirty. Spend the day making creations that are thrown, glazed and fired. Master potters demonstrate how to mold vessels on the pottery wheel and then decorate it with traditional Nepali designs, resulting in spectacular souvenirs.
Adopt a barrel of wine in Italy

Image: Toscana Promozione Turistica
After days of sipping fine Italian wine, why stress over how many litres you can bring back on the plane when you can adopt a barrel? Tuscan wines are some of the best wines in Italy thanks to the climate which helps maintain the grapes' balance of sugars, acidity and aromatics.
Wine aficionados who adopt a barrel typically receive shipments of the wine annually and, after several years, the barrel itself. It's best to check with the winery or farmhouse ahead of time to see if it offers an adoption program, but the following Tuscan wine producers have well-established adopt-a-barrel programs: Azienda Agricola Enrico Baj Macario, Petrolo, Migliarina & Montozzi and La Salceta.
Make wishes come true in Taiwan

Image: Taiwan Tourism Bureau
The old mining town of Pingxi, an hour from Taipei, hosts the annual Pingxi Sky Lantern Festival each Chinese New Year (mid-January to mid-February depending on the year). During the festival, 100,000 to 200,000 glowing paper lanterns are scrawled with wishes, hopes and dreams and then launched into the night sky. But travellers don't have to time their visit just to the New Year celebrations - lanterns are launched daily.
Many shops along Shifen Old Street sell the colourful lanterns and shopkeepers are happy to show revelers how to make their own. While you could carefully fold up the delicate paper lanterns, which cost around $10-$13, and take them home, setting them free is half the fun. And, while you might not keep the lantern you make, you'll take home the knowledge of how to make one (and the hope that your wishes will come true).
Make chocolate in Belgium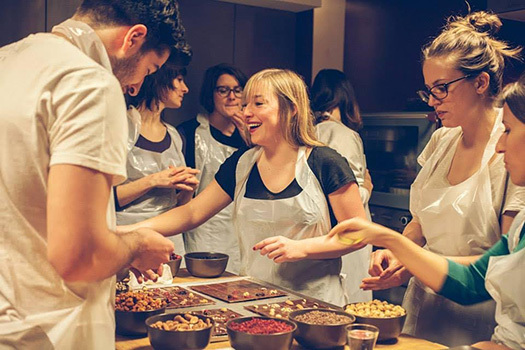 Image: Visit Belgium/Belgian Tourist Office
Chocolate is synonymous with Belgium; 172,000 tons of chocolate products are manufactured each year in Belgium by around 500 different manufacturers and sold through 2,000 specialist shops. Along with Switzerland, the term "chocolate" is legally restricted to products containing only cocoa butter, cocoa solids, sugar and milk. The unique taste, "mouth-feel" and texture of Belgian chocolate is due to several factors: the higher-than-average amount of cocoa powder; the longer conching (blending) process ensuring a smoother end product; and the top-quality training that most Belgian chocolatiers receive.
Chocoholics can spend their days sampling some of the world's finest chocolate and then learn how to make their own sweet souvenirs. A multitude of museums and chocolatiers offer demonstrations, workshops and chocolate-making classes. One of the best is at chocolatier Laurent Gerbaud in Brussels, who offers a "chocolate workshop" for individuals each Saturday. Highlights include mendiant making and chocolate tasting sessions.
Make perfume in France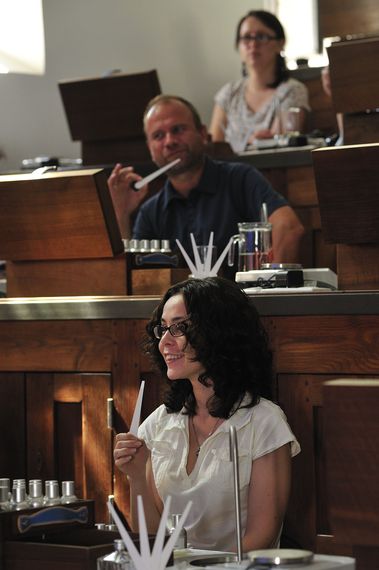 Image: Université Européenne des Senteurs & Saveurs
Some of the most internationally famous perfumes are French (think Chanel No. 5 and Shalimar of Guerlain), so it is only fitting travellers learn the art of making perfumes from natural plant extracts here. Craft your own custom, signature scent in the South of France at the Université Européenne des Senteurs & Saveurs (The European University of Smells and Flavours) in Forcalquier. The university hosts a perfumer workshop in Cordeliers Convent, a building surrounded by a scented floral garden.
Created by Master Perfumer Lucien Ferrero from Grasse, the two-hour course invites beginners to improve their olfactory knowledge, learn the bases of a perfume composition and use their new skills to create a a customized and unique scent. There are also three Galimard perfume workshops in Grasse, France's foremost city for perfume production. Workshops cost between $75 and $150, a small price to pay to capture "l'art de vivre à la française" (the French art of living).
Weave a sweetgrass basket in South Carolina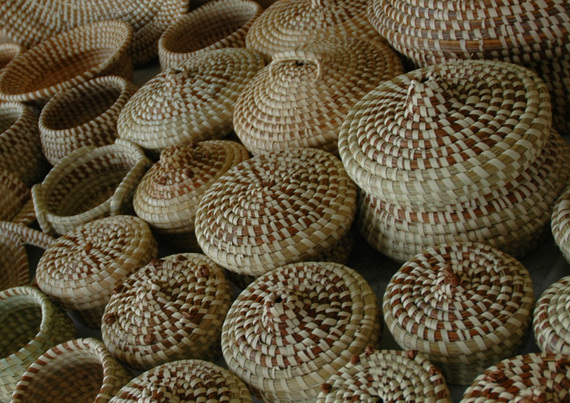 Image: Woody Hibbard, sweetgrass via Flickr CC BY 2.0
Sweetgrass baskets are a tradition in the South Carolina lowcountry that dates back to the 1700s. Made from coiled strands of bundled grass, they are beautiful, durable and a culturally significant piece of the area's history. Get a first-hand lesson from eighth-generation weaver Vera Manigault at Hopswee Plantation in Georgetown, S.C., or learn the craft from a local Gullah basket maker at the Coastal Discovery Center on Hilton Head Island, S.C., where you can also partake in a number of other outdoor activities from nature tours to history walks.
Make glass in Italy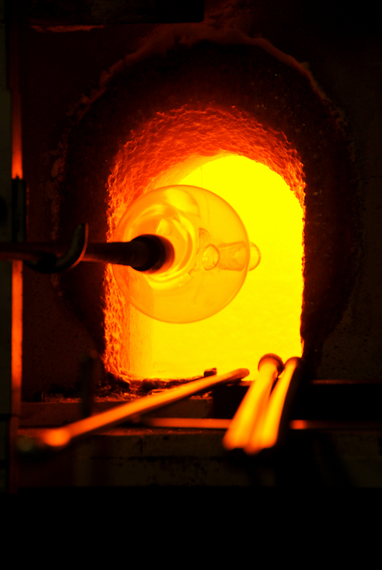 Image: Dennis Jarvia, Italy-1453 - Murano Glass via Flickr CC BY-SA 2.0
It's easy to hop on a vaporetti to travel less than a mile from Venice to the island of Murano, known as the island of glass. Since the late 13th century, artisans have made colorful blown glass, mirrors, jewelry and mosaics here. While the techniques for making the glass are still closely guarded secrets, many ateliers offer visitors the chance to make their own jewelry or mosaic with the colorful glass.
Make calligraphy in China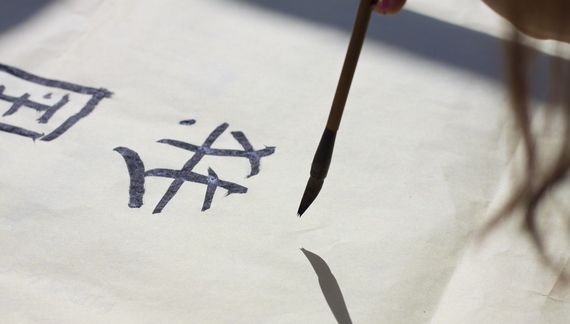 Image: Lydia Liu, Calligraphy via Flickr CC BY 2.0
Calligraphy is a fine art in China, but travellers don't have to settle for the mass produced calligraphy scrolls at Beijing markets and souvenir shops. The China Culture Center offers a 90-minute calligraphy course that combines meditation, philosophy and calligraphy practice. Students don't need to speak, read or write Chinese as the course is taught in English. During the interactive class, the teacher teaches and models proper posture, breathing and brush-handling techniques. Create a calligraphy masterpiece using an ink brush, an ink stone, ink and paper made of rice and bamboo to create calligraphy masterpieces.
Get a tattoo in Tahiti, French Polynesia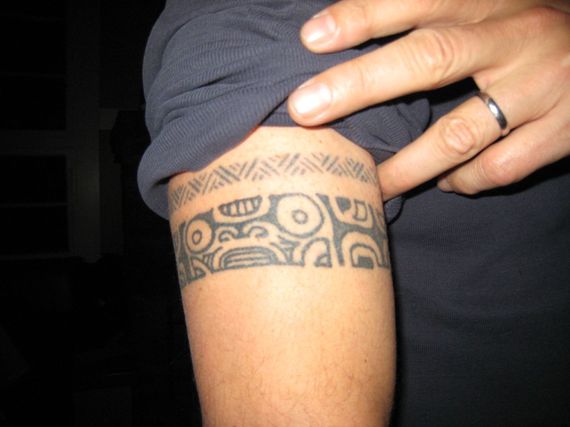 Image: Neeta Lind, Anthony Bourdain's Tattoo via Flickr CC BY 2.0
For many, getting a tattoo during a trip affords a memorable experience, a unique and personalized souvenir that is often a highlight of travel tales for years to come. If you're considering getting a tattoo, then what better place than in the birthplace of the word tattoo (tatau), the island of Tahiti.
Tahiti is home to some of the world's most magnificent tats traditionally tapped into a person's skin with a boar's tusk comb. During the process, an assistant helps the tattoo artist hold the skin taut while puncturing the skin with black ink to create traditional tribal designs. One of the most popular places to get a traditional Polynesian, Maori or Marquesan tatau is Mana'o Tattoo Studio in Papeete, Tahiti.
Follow HuffPost Canada Blogs on Facebook
ALSO ON HUFFPOST:
Travel Lessons From Our Favorite Movies
"It's dangerous business going out your front door," Bilbo Baggins famously advises his nephew Frodo before he sets off on his heroic adventure. As much as we try to avoid the headaches of travel, there's no denying that to a certain extent, travel is about discomfort. However, our hardest moments are where we find our best stories and if you decide to venture out of your comfort zone, you'll find the adventure you've been dreaming of. RELATED: Lord of the Rings and Hobbit Filming Locations in New Zealand (Photo: Hobbit Village via Shutterstock)

Before Sunrise is the story of two strangers who meet on a train and decide to get off together and spend a night roaming around the streets of Vienna. The whole movie is a conversation between Celine, a French woman, and Jessie, an American, getting to know each other and falling in love. They take a chance on each other and it pays off. Traveling is an excellent opportunity to meet new people, but sometimes you have to be the one to work up the courage to start a conversation. You never know what could happen. RELATED: Romantic Europe: Places in the Heart (Photo: Eye Ubiquitous/Getty Images)

No story in recent history has inspired as many travelers as Elizabeth Gilbert's quest to find herself after her divorce. As she travels through Italy, India, and Bali in the course of a year, the audience stays with her for every revelation along the way. Eat, Pray, Love is a story about using experiences gained from travel to heal old wounds and find new meaning in life that will help you along on your journey. (Photo: Meditation in Bali, Indonesia via Shutterstock)

Whether you're planning to steal an ancient artifact from an army of Nazis or just trying to visit as many museums as you can by the end of the day, you can't expect everything to go perfectly. Between delayed flights, bad weather, and straight-up bad luck, travel is full of variables and as hard as you might try, you can't be prepared for all of them. In cases like these, it's time to channel your inner Indiana Jones and start thinking on your feet. (Photo: Machu Picchu via Shutterstock)

As we learned from Titanic, even "unsinkable" ships can sink. Your dream vacation might be planned out down to the last restaurant reservation, but that doesn't mean much when Mother Nature decides to crash the party. Always be prepared for the worst. RELATED: Travel Insurance 101: Everything You Need to Know Before You Buy (Photo: Thinkstock/iStock)

On her mission to hike the Pacific Crest Trail, Cheryl Strayed suffers throughout and is never truly safe. But despite her overweight pack and blackened toes, she pushes on and braves the elements. She finds support in a friendly community of fellow thru-hikers, but for the most part she is on her own. Her story of solo travel and willpower teaches us that all it takes is a little bit of bravery to go out on your own and accomplish your goals. RELATED: Seven Epic Walking Trails Around the World (Photo: Thinkstock/iStock)

Sometimes we get so caught up in taking in the sights and sounds of a new city, we find ourselves suddenly and totally lost. It's easy to feel scared, especially if you don't have Google Maps, but it's important to remember that little girl from Kansas who also once found herself in a strange new place. Dorothy was unafraid to ask for help and directions and she did it in the kindest, sweetest, most Judy Garland way possible, which is probably why she was able to befriend so many locals and find her way back home. What movies have inspired you to travel? (Photo: Andy Kropa/Getty Images) Read the original story: Travel Lessons From Our Favorite Movies by Jamie Ditaranto, who is a contributor to SmarterTravel.
Follow Cheapflights.ca on Twitter: www.twitter.com/Cheapflights