I Start Every Morning Repeating My Gratitude List
It was 7:00 p.m. on Tuesday evening and I was sitting on my couch meditating and listening to "Deva Premal" by Sutra del Corazón. I focused on my breathing and on hearing the music. The focus and the deep, calm breathing sent me within myself... I got to a state where it felt like I was floating in love.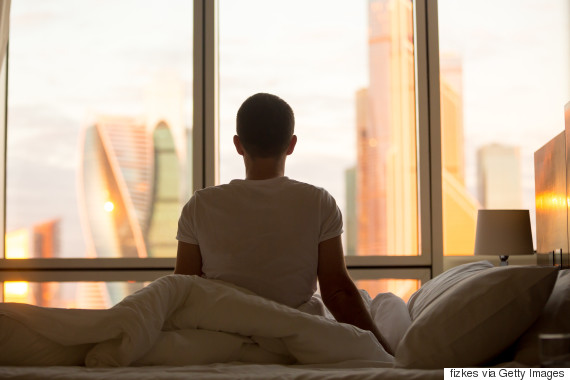 (Photo: Fizkes via Getty Images)
After I had calmed my mind, I started to repeat my gratitude list, as I do every day, as many times as I can. While repeating my gratitude list to myself (without speaking, so within my mind) I came to one of the most important things I am grateful for... I am very grateful for my ears and having the ability to hear music.
I feel so blessed to have ears to hear and to experience this sense. These gifts we have been given are often overlooked by many. Learning to focus your attention away from what is not working and towards what is working is a skill that will change your life for the better.
So many hours and days of my life I focused on what was not working. Then I learned about GRATITUDE. The more I practiced repeating my gratitude lists, the more natural it became for me to see the positives in people and situations, and to be grateful for all the small, wonderful things occurring in my life.
Suffering is not mandatory.
Using gratitude as a tool to increase your personal power is highly effective, drug free and at no cost to you. You can literally lift yourself out of a depressed mood by being grateful for and focusing on what is good in your life.
Suffering is not mandatory. We have been given the gift of free will to make choices. We can all learn how to make the best choices that lead us to experiencing the greatest and most powerful versions of ourselves. Choosing to use gratitude daily is one of those choices.
As a personal power hypnotherapist I interject the gratitude list into every clinical hypnotherapy session with my clients. Using gratitude daily is the first personal power activity my clients integrate into their daily lives.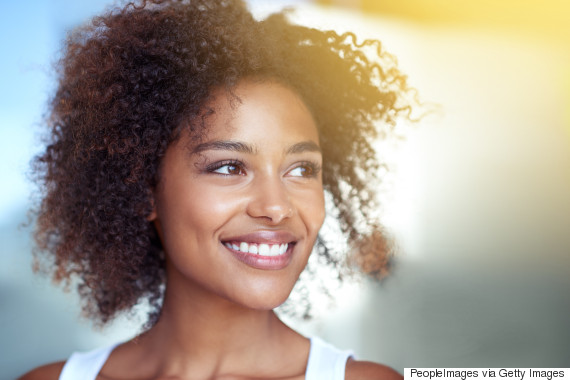 (Photo: PeopleImages via Getty Images)
Gratitude is a very powerful and effective tool to increase happiness in your life...
Using gratitude daily can actually increase your serotonin and dopamine levels and creates many more amazing benefits. There is scientific research to prove it and I encourage you to review this research!
Being grateful can change how you perceive your life and everything in it. Your perception creates 100 per cent of your reality.
Shift your perspective and you will be AMAZED at what you see!
I am grateful for you, the reader, as sharing this is information with you is one of the most important parts of my life.
Be grateful and never give up!
Adrian
Follow HuffPost Canada Blogs on Facebook
Also on HuffPost:
Health Benefits Of Gratitude
Grateful teens are happier, according to a study presented at one of the annual meetings of the American Psychological Association. Researchers also found that teens who are grateful -- defined in this study as having a positive outlook on life -- are more well-behaved at school and more hopeful than their less-grateful peers. They also got better grades, had less envy and more friends due to their optimism. "More gratitude may be precisely what our society needs to raise a generation that is ready to make a difference in the world," said study researcher Giacomo Bono, Ph.D., a psychology professor at California State University.

Being constantly mindful of all the things you have to be thankful for can boost your well-being, research suggests. In a series of experiments detailed in a 2003 study in the Journal of Personality and Social Psychology, daily exercise practices and listing off all the things you are thankful for are linked with a brighter outlook on life and a greater sense of positivity. "There do appear to exist benefits to regularly focusing on one's blessings," the researchers wrote in the study. "The advantages are most pronounced when compared with a focus on hassles or complaints, yet are still apparent in comparison with simply reflecting the major events in one's life, on ways in which one believes one is better off than comparison with others, or with a control group."

Grateful high-schoolers have higher GPAs -- as well as better social integration and satisfaction with life -- than their non-grateful counterparts, according to a 2010 study in the Journal of Happiness Studies. Researchers also found that grateful teens were less depressed and envious. This could be a factor in why the teens got better grades since they were less distracted and lived healthier lives. "When combined with previous research, a clearer picture is beginning to emerge about the benefits of gratitude in adolescents, and thus an important gap in the literature on gratitude and well-being is beginning to be filled," researchers wrote.

According to a 2003 study in the the Journal of Personality and Social Psychology, gratitude could also boost pro-social behaviors, such as helping other people who have problems or lending emotional support to another person. This explains why religious services include reflection days and why so many self-help groups such as AA (Alcoholics Anonymous) use grateful thinking practices.

Writing down what you're thankful for as you drift off to sleep can quiet the mind and help you get better ZZs, according to a study in the journal Applied Psychology: Health and Well-Being. Specifically, researchers found that when people spent 15 minutes jotting down what they're grateful for in a journal before bedtime, they fell asleep faster and stayed asleep longer because they worried less, Psychology Today reported. Participants with neuromuscular disorders reported that they had more refreshing sleep in just 3 weeks.

Being thankful for the little things your partner does could make your relationship stronger, according to a study in the journal Personal Relationships. The Telegraph reported on the study, which showed that journaling about the thoughtful things your partner did was linked with a beneficial outcome on the relationship. The researchers found that gratitude for everyday kind gestures helps people become close to others who care about their well-being. They claim, "Gratitude may help to turn 'ordinary' moments into opportunities for relationship growth, even in the context of already close, communal relations.''

A 1995 study in the American Journal of Cardiology showed that appreciation and positive emotions are linked with changes in heart rate variability. [This] may be beneficial in the treatment of hypertension and in reducing the likelihood of sudden death in patients with congestive heart failure and coronary artery disease.

Athletes are less likely to burn out and more likely to experience high life satisfaction and team satisfaction when they are grateful, according to a 2008 study in the journal Social Indicators Research of high-schoolers. Gratitude sharpens the senses, enhancing athletic performance according to Positive Performance Training.

Gratefulness is linked with optimism, which in turn is linked with better immune health, WebMD reported. For example, a University of Utah study showed that stressed-out law students who were optimistic had more white blood cells (which help boost your immune system) than people who were pessimistic, according to WebMD.

WebMD reported that negative events can boost gratitude, and that gratitude can help to increase feelings of belonging and decrease feelings of stress. Interestingly, adversity can enhance gratitude, helping people to feel more connected after a terrible event, such as 9/11. A survey showed that feelings of gratitude were at high levels after 9/11, according to WebMD.