Summer Travel Hacks To Help You Plan, Pack And Save Money
Summer is one of the best times to travel in Canada but travelling can also be a bit of a hassle. As a wife, mother of two young boys and an entrepreneur, it can be difficult to coordinate a fun travel itinerary for my family and still get to that business meeting on time -- all without breaking the bank. Below are a few of my own summer travel hacks when it comes to packing, planning your itinerary and saving a few loonies along the way.
We all know packing a suitcase is one of the hardest parts of travelling. What do I bring? How much do I bring? Well here are a few tips that will help you minimize my worry and make sure I have everything I need to look my best.
• When packing, always roll garments instead of folding them. This will allow for more space and *bonus*, less wrinkles.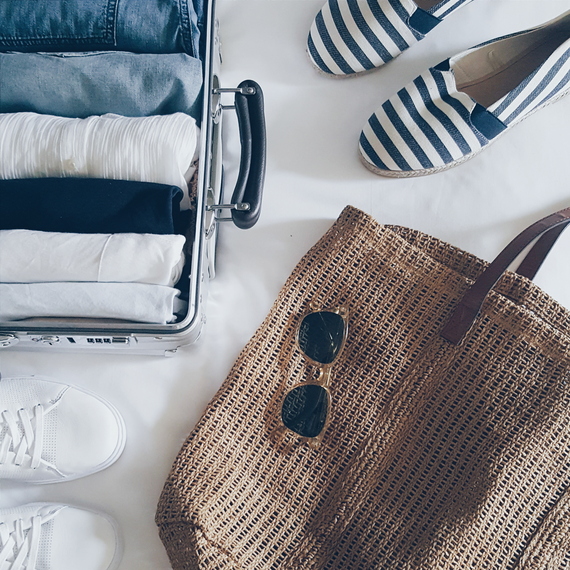 • Pack by outfits, not individual pieces. I think about my itinerary and where I'll go during the trip and pack outfits to suit.
• The majority of pieces should provide double duty; they may either be worn with multiple items or they serve multiple purposes e.g. a lightweight sun dress makes a perfect beach cover-up, tunic over pants and an evening option with heels.
• Utilize a larger purse to maximize packing potential. I carry toiletries, evening clutch and even undergarments in a pouch in my purse to ensure you have the essentials should *heaven forbid* my luggage be lost. It also helps save on suitcase space.
• Put dry tea bags in shoes or the "salt" packets found in new purchases are great for deodorizing and withdrawing moisture - this will help make sure items are their freshest upon arrival.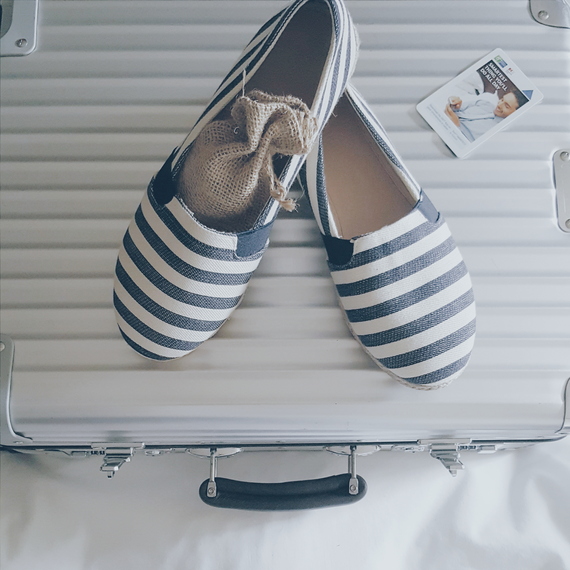 Hacking the Itinerary
Planning your trip is one of the best parts of travelling. Where to go? What to see? But the first part of planning is all about preparation, scheduling and making sure I've done my research. These tips help ensure I get to see and do everything on the list.
• Read up on destination blogs before a trip. It always helps me see determine what areas I may like the best and plan my itinerary accordingly.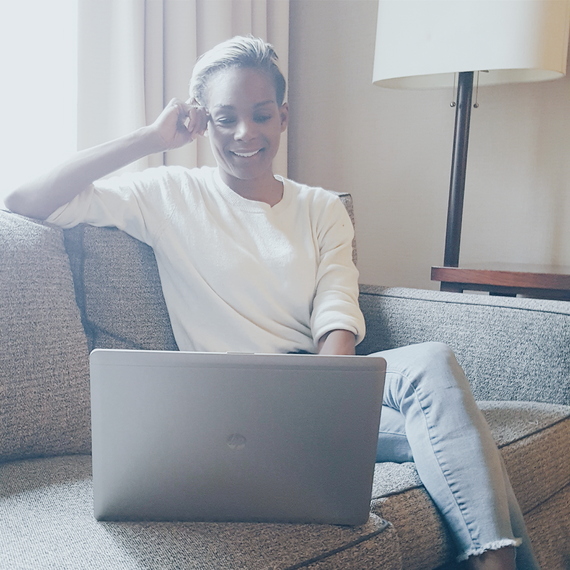 • After I've checked in to my room, my next step is to try to become good friends with my hotel's concierge. They will have a wealth of suggestions for things to see and do especially - if you're looking for those local hidden gems like restaurants or fun show for the whole family.
• When travelling with kids in the car, I always find planning games ahead of time will make the ride much more pleasant. Games like 'I Spy', 'Name that Tune', and 'Travel Bingo' (download from Pinterest) are great choices to keep your kids occupied and your mind on the road ahead. But just in case those games don't work, I have their favourite movies on a phone or tablet in my reserve.
• Breakfast is the most important meal of the day, and when I travel and on-the-go, I look for hotels that offer a free breakfast with my stay.
Hacking the Loonie
Who knows where the Canadian dollar is going to end up this year and when constantly travelling for work or pleasure, those dollars can add up. Here are a few ways I like to save a few dollars along the road and I'm actually rewarded for it!
• A fantastic holiday, needn't bust your budget. I like to book my stay direct with the IHG app so I'll get the best booking prices every time. I am an IHG Rewards Club member, and I gain points with hotel stays which can later be redeemed for more nights, flights, and countless other products like iPads and gift cards to restaurants.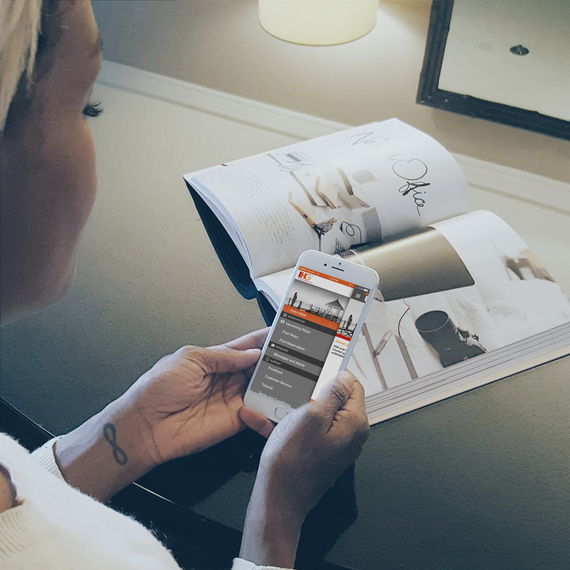 I hope these travel hacks will help you as much as they've helped me and I wish you all safe travels this summer.
Follow HuffPost Canada Blogs on Facebook
ALSO ON HUFFPOST:
Best Travel Destinations For Canadians
Best time to travel: April, May, September, October Average price: $700 to $900 Why you want to go: Even if the Euro scares you more than the U.S. dollar does, Spain is still considered a budget-friendly country with low accommodation costs. "Spain has something for every traveller's needs whether it be a relaxing beach vacation in Malaga, exploring the Alhambra Palace in Granada or visiting the famed Sagrada Familia in Barcelona. Spain is also famous for their tapas and you can get tapas and drink for $5," says Rishi Modi of travel deal site Next Departure.

Best time to travel: April, May, September, October Average price: $700 to $900 Why you want to go: For Canadians, Lisbon is one of the cheaper European cities to fly into. "It's a lively city with delicious seafood and cheap drinks. Take advantage of its inexpensive public transit to visit the historic Sintra, go to a winery in Porto and enjoy the Mediterranean weather on a beach in Faro."

Best time to travel: December to March Average price: $900 to $1,200 Why you want to go: Getting to Thailand can be pricey depending on the time you go, but once you're there, everything can fit into your budget. "Food from street vendors and markets costs you $4 to $5 and accommodations can run you as low as $20 a night [depending where you stay]. Thailand has tons of attractions to offer travellers, from trekking in the jungles of Chiang Mai to relaxing on tropical islands like Ko Samui."

Best time to travel: October to May Average price: $900 to $1,200 Why you want to go: Marrakech was named Tripadvisor's number one destination in 2015, according to travellers. "Explore the ancient palaces, shop in the markets of Marrakech and stay overnight in the Sahara desert. Food is inexpensive in local restaurants and street stalls, while accommodations are reasonably priced."

Best time to travel: Depending if you go north or south, you want to avoid cold or rainy seasons. Late December is usually the best. Average price: $900 to $1,100 Why you want to go: If you're an urban explorer or nature lover, Vietnam offers both. "Vietnam is another South Asian destination that continues to be budget-friendly with beautiful sights, including cruising along Halong Bay and visiting the rice terraces. Food is remarkably cheap — a meal and beer can cost under $3."

Best time to travel: April, May, September, October Average price: $900 to $1,100 Why you want to go: If you want to go to Europe and still have spending money, Modi suggests avoiding popular destinations like France and Italy and opting for Eastern Europe instead. "From Hungary to Romania to Bulgaria, these Eastern European countries are rich in diverse culture and its modern and historical architecture."

Best time to travel: April, May, September, October Average price: $700 to $900 Why you want to go: "Peru is known for its geographic diversity, from exploring the vast Amazon jungle to hiking the Inca Trail to relaxing on the beach coast," he says. But Peru's most famous attraction is the ancient site of Machu Picchu — a must-see if you decide to go to this South American country.

Best time to travel: April, May, September, October Average price: $1,000 to $1,200 Why you want to go: Indonesia has thousands of islands and Bali is one of the most luxurious and popular ones. "Food and hotels are extremely cheap, where you can enjoy tasty meals from $1 to $2 and spend as little as $20 per night on accommodations." However, if you do plan on renting out a villa or eating on Seminyak's main tourist strip, it can feel like dining and living in a major Canadian city.

Best time to travel: January to March; September to November Average price: $600 to $1,000 Why you want to go: If you haven't been to Cuba, you probably know several Canadians who have — the Caribbean island is one of the most popular beach destinations for Canucks. "All-inclusive packages are affordable and offer a bang for your buck. If you're really flexible, you can often find last-minute cheap deals on flights and all-inclusive packages."

Best time to travel: January to April; September to December Average price: $350 to $650 Why you want to go: We're not saying you should head to pricey destinations like Hawaii or Las Vegas, but some U.S. spots have taken advantage of our falling currency. "Myrtle Beach, Kissimmee, and Scottsdale are starting to offer deep discounts — around 20 to 30 per cent off accommodations, free meal vouchers and discounts off activities. Also, expect major airline carriers alongside the low-cost carriers stateside such as Allegiant and Sprint to offer discounts and seat sales as well." And when you look at your budget as a whole, many U.S. destinations tend to be cheaper than leaving the continent.
Follow Afiya Francisco on Twitter: www.twitter.com/TheStyleHouse