Building the Dream
They say that we are like magnetic fields of energy, attracting to ourselves both circumstances and people who align with the core of our being. Metaphysics undoubtedly played a hand in Tyler and I crossing paths, falling in love, and choosing to spend the rest of eternity together. However, there are a few key elements also at play that I believe have greater resonance with a more pervasive Canadian narrative.
Amongst those elements is the idea that you are not defined by your past, but by how you choose to build and live out your future. The notion that you alone can elect not to play into the statistics or stigmas that pervade ever more nowadays within traditional and social media.
The concept founded in drawing on the richness and nobility that your ancestors established as your birthright, long before anyone stole or sold it away, stripping your entire people for 400+ years of their history and identity.
The belief in the power of the sacrifices, struggles, and victories of those who first dared to break free of societal limitations.
These are the elements of being a multi-generational Black Canadian that are now hardwired into our current-day-DNA and psyche. I would argue that the true culprit in our aqueducts are the key elements listed prior, mixed along here with both Tyler's and my unique contributions to the new narrative of Canadian life.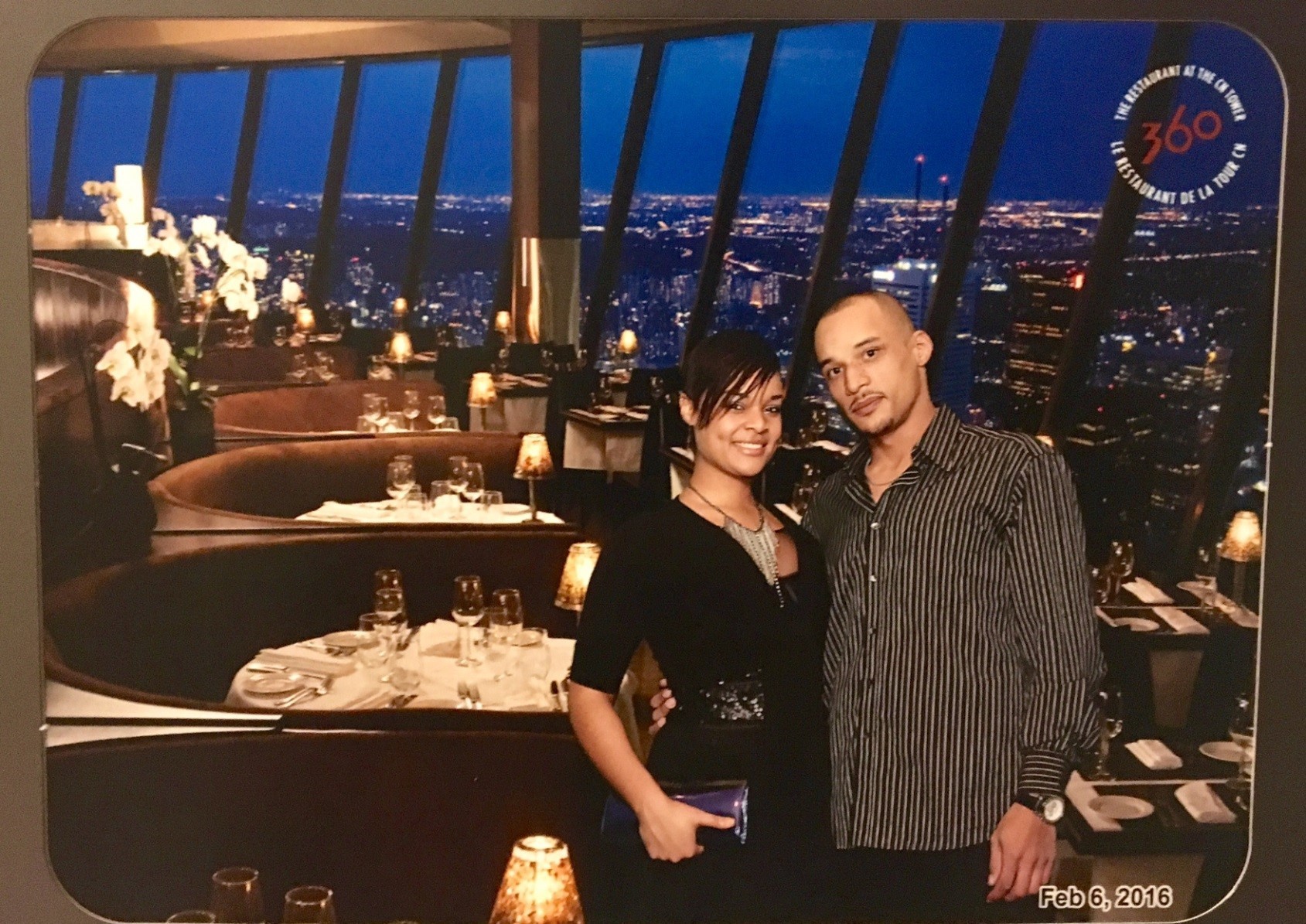 (Photo: Aleesha Babineau)
Looking at the data
As a racialized GTA millennial Canadian, born and raised in Brampton, and a descendant of indigenous Black Canadians and Jamaican-Canadians, this story would be incomplete without rooting it within the historical and current Black Canadian context.
The links embedded prior highlight an ongoing journey, which exposes, for example, The suffocating experience of being Black in Canada and the exhausting burden of having to convince others of the truth of your lived experience without being met with silencing indifference, dismissal, and sometimes hostility, which feels deflating, paralyzing, and oppressive.
Canadian and Caribbean Roots
My Canadian experience is a distinctly Black-Canadian one. Sprinkled with some Caribbean zest, and laden with French-Canadian flavour, my life is a distinct blend of what I like to call Maple Sorrel. That blend speaks to what I am most proud of being Canadian for, as a child of a national heritage that embraces multiculturalism and constitutionally protects through our Charter of Rights and Freedoms, the legacy of our current Prime Minister's father, every facet of my multi-hyphenated identity -- as a francophone, as a citizen of colour, as a person of multi-racial/ethnic descent (especially given the historical disenfranchisement of Blacks on this continent), as a woman, and as a Christian.
I am blessed to work in a company that recognizes the imperfections of our society with respect to issues of diversity, inclusion, and belonging, and endeavours valiantly to address those discrepancies through its influence, mission, and vision to provide economic opportunity for every member of the global workforce.
My Black Canadian childhood was filled with seeing myself reflected every-where I turned, from the toys and dolls I played with, to the Christmas decorations that decked our halls. Bottom-line, though Canada has been constitutionally supportive of the idea of multiculturalism, that hasn't often translated to a reflective society insofar as the leaders or role models at its helm.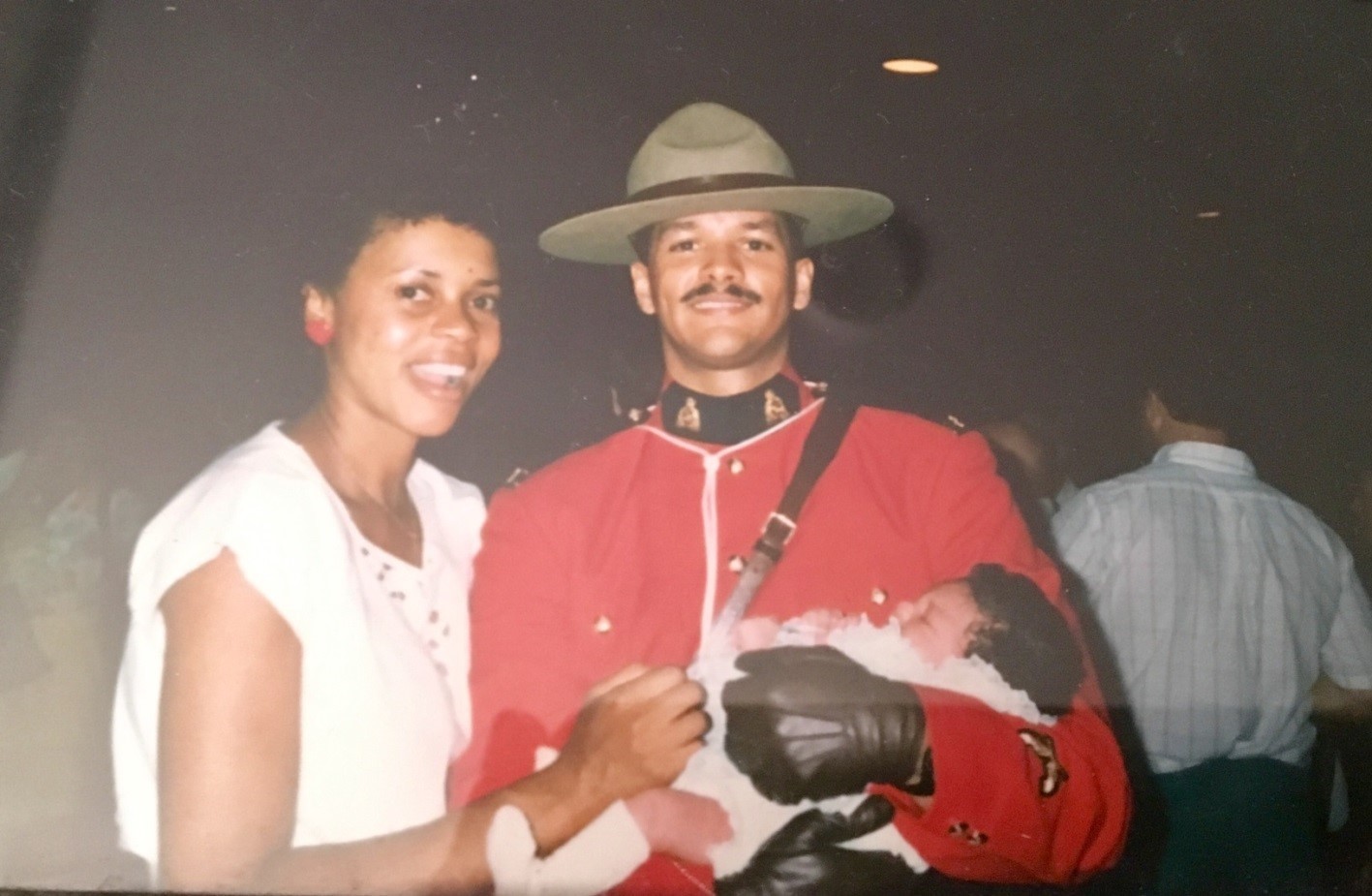 The author's parents. (Photo: Aleesha Babineau)
My parents knew the power of the arts and media and the role it played in helping me to find a sense of expression, reflection, validation, and self-confidence, and took the important matter into their own hands. This type of innovative identity-engineering is part of what makes being a Black Canadian so distinct: we've always had to carve-out and scrape together the value, merit, and validity our existence through a very entrepreneurial spirit in the midst of the Great White North that very often forgets we are here.
One small yet significant recent step in the right direction has been the featuring on our upcoming $10 bill of our Canadian Black Nova Scotian "Rosa Parks" - Ms. Viola Desmond, a woman who represented the resilience, ingenuity, and integrity with which we as Blacks in this country have always carried ourselves.
My Jamaican Grandparents came to Canada in 1967, just after new immigration laws allowed entry on the basis of a new merit-based points system. My entire life, the Jamaican-Canadian trajectory story from their humble Caribbean beginnings, to the United Kingdom where they met as students, and finally to Canada with their four young children for opportunities they could not afford in Jamaica, has been etched into my conscience as a constant reminder of how far our family has come, to seize the opportunities and carve out the legacy that is now well underway.
My French-Canadian Grandparents forged a similarly valiant path in their home province of Quebec as they worked for a number of years as domestic staff in the homes of wealthy Anglophone Montrealers, before beginning their family in Trois-Pistoles through the adoption of my father, a 9-month-old biracial baby boy from an orphanage in Quebec City in 1960.
This occurred during the Duplessis era of the province, when little biracial babies that were not "pure-laine" Quebecers were an obvious target for the strict Catholic societal regime of the day. My dad has carved out not only a path for our family out of initially dismal life circumstances, but he has remarkably carried on the lasting often untold legacy of proud native Black Québécois Canadians, having grown up playing hockey and swimming by the family cottage on the St. Lawrence River, becoming an RCMP Staff Sergeant with a 28-year career, and now pursuing his JD at McGill law school.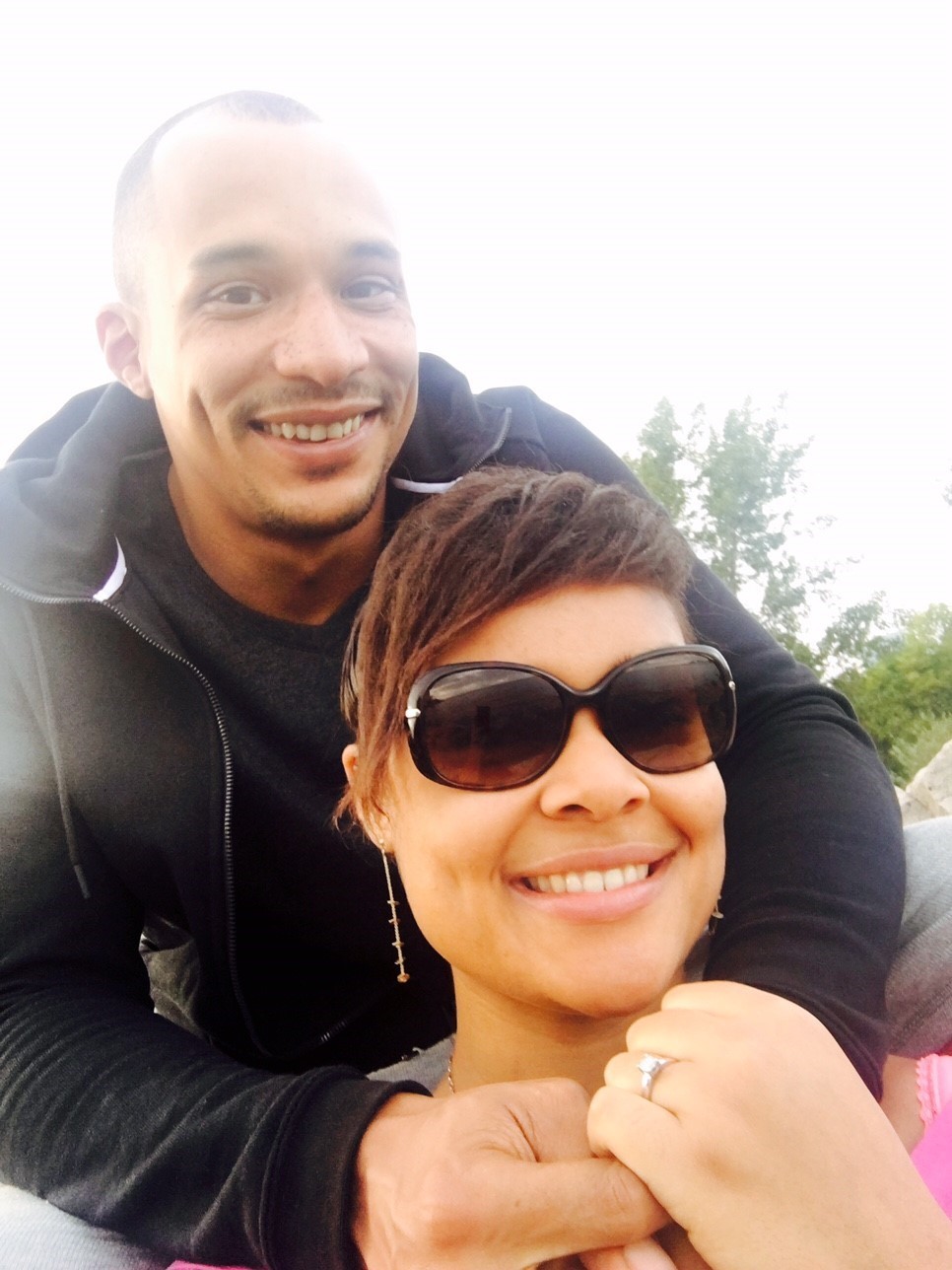 The author and her husband. (Photo: Aleesha Babineau)
After my mother and her family arrived in Aurora, ON from Jamaica when she was three, she grew to discover a love of not only Canadian winter sports through her passion for figure skating, but was also drawn to our country's second official language of French. My mother later studied and now teaches French, and along the way met my father while a part of Western's summer language program based in his hometown of Trois-Pistoles, Q.C.
Also the child of Caribbean immigrants, Tyler's Grandfather, the Ontario-born son of Barbadian-Canadians, grew to 7 feet tall and was a Canadian professional basketball player who competed in the NBA for a time. Tyler's father is an entrepreneur in his own right who, while managing a Northern Ontario Zoo that he co-owns and training several other animals for the film industry, met his mother, a veterinarian. Needless to say, those previously defined elements of charting from scratch one's own path and blazing one's own trail are traits in common between both our families' stories, those of countless other Black Canadians, and other diverse communities in this country.
Blood, Sweat, and Tears
Tyler has always said that he was willing and ready to sleep in his own vehicle if push ever came to shove, in order to maintain his entrepreneurial vision that began 6 years ago. That vision, coupled with that natural ingenuity in our DNA, his family history of entrepreneurial and career excellence, and his own blood, sweat, and unrelenting drive, has manifested today onto the very top of Google's listings as the most successful business in his field through TKG Corp.
My own path followed a similar base-formula as well. In the fall 2007 I began my own business as franchisee for College Pro, a student window-cleaning company. Eight months later, I was managing a job site when the customer suggested that once I was through with window cleaning, "you should come work for us". They were the National Director of Public Affairs at Microsoft Canada.
The rest, as they say, became history. Now, ten years later, I have since interned at Microsoft, travelled the world as an exchange student, gone on to law school, graduated from business school, started my full-time career at Microsoft, and am now working in the greatest subsidiary of the company at LinkedIn. Suffice to say, we are a work-hard, play-hard type of household, and wouldn't have it any other way.
Dynasty and Legacy
Ever the entrepreneurial couple that we have always been, our chosen future (5 months to go!) married name of Grady represents the continuation and amalgamation of our dreams to build our own future dynasty (as Tyler describes it) of Gradys, a name which means "Noble" in Gaelic, as does the root of "Aleesha" in English. If this story ends up resonating with Canadians like me, then we will have truly begun to fulfill the legacy we want to leave behind together to further shift the Canadian landscape and rid it of its continued imperfections. In the words of our dearly-missed First Lady Michelle Obama, "Success isn't how much money you make but how much of a difference you make in people's lives."
Follow HuffPost Canada Blogs on Facebook
Also on HuffPost: