Cool Adult Colouring Books For Stress Relief
As you might have seen, adult colouring books are really popular right now. You might be asking yourself why these books are so popular.
Colouring is a great way to focus your brain on something small and fun to take the focus away from worried or depressed thoughts. Creating something colourful and awesome feels great, and gives you awesome photos for Facebook, Twitter or Instagram (so everyone knows how artsy you are!).
When I started a few months ago, it gave me something to do when I was bored. It filled my downtime either at home or when I was travelling around for work (I once even missed a plane because I was so into my colouring book... oops). I have amassed a collection of over 20 different colouring books. I am writing this blog today to help you decide on which colouring book might be the most fun for you. These books are a great tool to use to calm down during the stressful times.
One important tip:
Before buying a colouring book, decide what kind of tool you want to colour with. There are colouring books that work best with colouring pencils, watercolours, Crayola markers, artist markers, etc. Get an idea of how you want to colour before buying the book. I use artist markers (like these) to colour, and it limits the amount of colouring I can get out of some books as the markers bleed and ruin outline on the flip side of the page. So I try and opt for one-sided pages in my colouring books. If it's a gift for someone else, get them the colouring tool that works best for that book (if it's in your budget).
The options:
There are a lot of great adult colouring books out there, from simple designs to complex and small ones. Here is the list I have put together: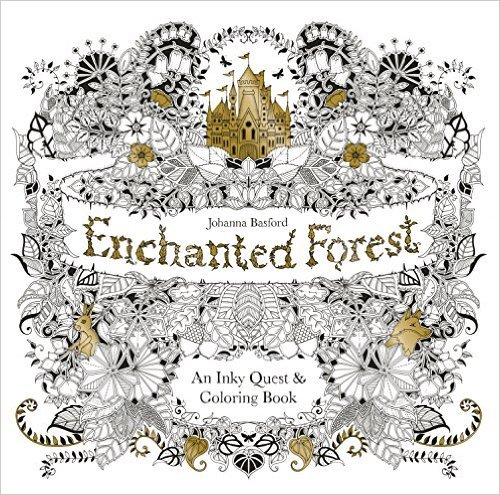 Enchanted Forest Series:
($14)
This is the book that went viral. It features intricate designs that you can fill in with your favourite colours. These books work really well if you are using colouring pencils or markers from Crayola, as the designs are small and most artist quality markers will bleed past the lines. The designs are beautiful and can keep someone busy for days! It's available on Amazon, and at most local bookstores (and even Walmart!). There is also an artist edition, which costs about $30 and features larger designs. This is great, as most markers tend to soak into the page, leaving a mark on the page behind it.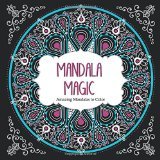 Mandala Colouring Books (click here to buy a book from amazon, if you want the free ones you can print yourself, click here :
(Free to $20)
Great for meetings, phone calls or other situations in which you need to keep your hands busy and away from your phone. Mandala colouring books can range from big to small pocket-sized designs that you can complete without putting in much thought. I love taking a small mandala collection book with me so I can colour them in meetings and stuff, so my hands are busy without reaching for my phone. It's also great for difficult conversations with therapists or others, as it gives you something to calm your anxiety without having to remove yourself from the conversation. Because the designs are abstract, they appeal to a larger audience that might not want to colour in trees or people.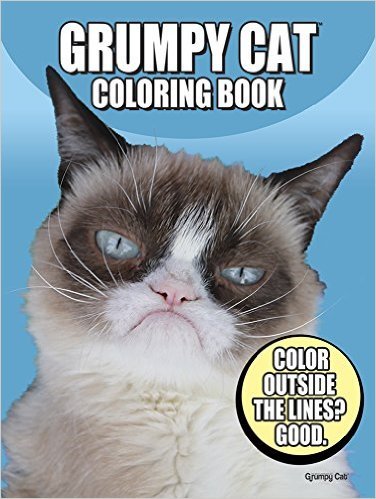 Funny Colouring Books
($15 to $20):
These are great if you want to colour, and have a giggle. My favourite funny colouring books are Unicorns Are Jerks and the Grumpy Cat colouring book. These designs tend to be simpler but are still fun to complete. From my experience, they tend to take 20 minutes or less, which is a smaller time commitment than the colouring books above. These books also tend to have single-sided pages, which means you don't have to worry as much about the colours bleeding through. The author of Unicorns Are Jerks also has a body-positive colouring book called Fat Ladies in Spaaaaace, which is funny and inclusive.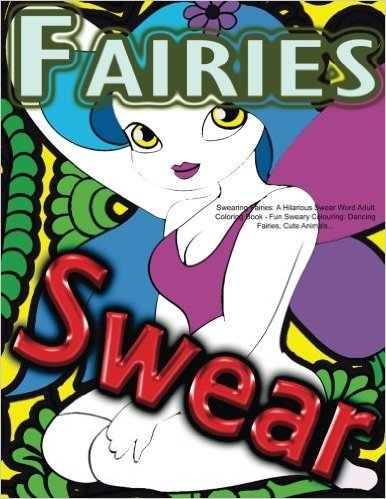 Swearing Colouring Books
($16 to $20)
These went viral more recently and are great for folks who are known potty mouths. You can colour printable swear words pages straight from Esty, have your swear words be accompanied by fairies or any of these other swear word options. These books appeal to the more rebellious around us, and make conversational wall art for your home.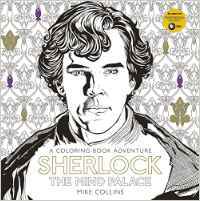 TV Shows/Movie Colouring Books
(around $20 to $30)
Love Harry Potter, Star Wars, Sherlock, Doctor Who, Game of Thrones or another TV show or movie? Chances are there is an adult colouring book for that! The Sherlock colouring book even gives you hints to who certain mysterious characters might be in the upcoming season. These books tend to have pretty intricate designs and scenes from your favourite movie or film. They are also great collection pieces, if you are into collecting stuff from a series or movie!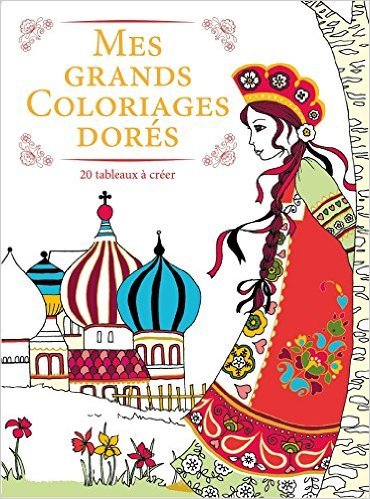 People/Animal colouring Books
($15 to $30)
This section probably sounds odd, but it's for colouring books that feature scenes with people/animals in them (many colouring books do not do this, and opt for intricate designs). These books tend to have bigger designs and allow you to create colourful scenes and outfits within the book. Some of my favourites are MES GRANDS COLORIAGES DORÉS and colour therapy, anti-stress colouring books.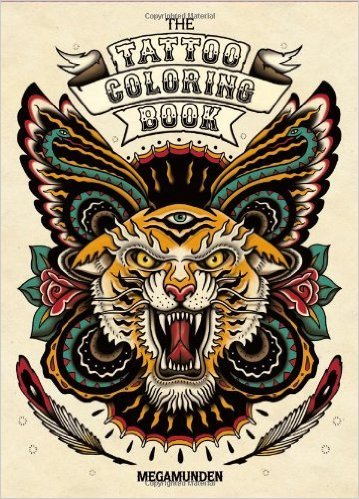 Random colouring books ($20 to $30)
There are a lot of colouring books that allow you colour in retro tattoos, city landscapes, album covers and lot of other random things. My city, Toronto, Canada, even has two colouring books: one for all the libraries in Toronto and one for historic Kensington Market. This section is to basically say, if you can think of it, there is probably an adult colouring book for it.
Lastly:
If you see a web comic, graphic or any picture that you would love to take a shot at colouring, there are plenty of sites online that will take your photo and turn it into a colouring page. I have used Really Color, and while some sites have a small cost, it's cool to be able to make your own colouring pages.
Do you have a colouring book you love or a piece that you coloured that looks amazing? Tweet it to me at @asraimun! Looking forward to your tweets.
Follow HuffPost Canada Blogs on Facebook
MORE ON HUFFPOST:
"Derived from the ancient art of henna body painting, 31 striking patterns of exotic birds and butterflies, hypnotic paisley prints and flowers galore offer an exciting array of coloring challenges."

"Populated by dragonflies, daisies, seashells, and other motifs from nature, the patterns are artfully arranged in circular designs that incorporate leaves, vines and trees."

"Full-page images depict men and women in Victorian regalia adorned with goggles and gears against moody background mashups of butterflies, flowers and stars with locomotives, hot-air balloons, Victrolas and other machinery."

"Full-page patterns feature stars, geometric motifs and other interlocking shapes that challenge colorists to create optical illusions and three-dimensional effects."

"Enter into a garden of delights with these 31 beautifully detailed images. Imaginative, playful designs will inspire colorists to add their own special touches to make each picture uniquely their own."

"Thirty-one elegant designs adapted from the works of Verneuil, Mucha and other Art Nouveau masters. Features patterns inspired by swans, peacocks and other creatures."

"Cat fanciers and coloring enthusiasts will be enchanted with this gallery of original designs. More than 30 full-page portraits form a rich tapestry of hearts, flowers and paisleys in various patterns."

"More than 30 full-page portraits feature ladies with elaborate halos of flowers, birds, hearts, geometrics and other intertwined figures and shapes. Printed on one side of perforated pages for easy removal and display."

"Full-page patterns form vivid fantasies for everyone who loves flowers. Images include lush roses, daffodils, poppies, sunflowers and other blossoms."

"Glamorous models sport dresses consisting of intricately entwined flowers, leaves and vines in these 31 full-page images. Inspired by botanical drawings, the imaginative illustrations will charm dedicated colorists."
Follow Alicia Raimundo on Twitter: www.twitter.com/asraimun