CHANGE MY MIND: Should Marijuana Be Legalized in Canada?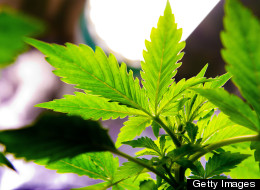 Canada and marijuana have a very special relationship. Hey, you can't just go to any country's parliament on a certain April day and partake in...er...wait, what was I just saying?
The majority of Canadians are in favour of decriminalized or legal weed, while some think the penalties for possession should be more severe. The Liberal party of Canada has been in the news for falling squarely in the former camp, with reports and plans that would see the sticky substance creating jobs and being "a new source of tax revenue" for the country.
In this blunt debate, others are opting to puff, puff, pass on such approaches. Under the Conservative government's omnibus crime bill, Bill C-10, mandatory minimum sentences now apply to those charged with even the most minor of marijuana-related offences.
With the recent legalization in Washington and Colorado, Canadians have a chance to look South to see if the new law keeps the peace, or if communities go up in smoke.
Two men who have worked on the front lines of drug regulation are here to weigh in. Scott P. Hilderley, a Corporal in the RCMP Drugs and Organized Crime Awareness Service, and William VanderGraaf, a retired Winnipeg Police Service homicide detective and member of Law Enforcement Against Prohibition, debate whether marijuana legalization should get the green light.
Step


1
Pre-debate poll:
Tell us your opinion before the debate starts to set the starting line
Marijuana should be legalized in Canada
Agree - Thanks for voting! Please proceed to read the debate below
Please vote to proceed to the debate
Step


2
Who makes the better argument?
Step
3
POST DEBATE POLL
Did one of the arguments change your mind?
Marijuana should be legalized in Canada
VIEW DEBATE ROUND 1 RESULTS
Agree - Thanks for voting again! Here are the results:
moreless AgreeDisagreeUndecided
"Agree""Disagree"Neither argumenthas changed the most minds
1907: An anti-Asian riot by the Asiatic Exclusion League tears through Vancouver's Chinatown.

1911: After William Lyon MacKenzie King's Opium Act of 1908, Vancouver's chief of police supports the Opium and Narcotic Drug Act, which prohibits the use of opium, cocaine or morphine.

1923: Cannabis is added to the Opium and Narcotics Drug Act.

1996: Jean Chretien's Liberal government passes the Controlled Drugs and Substances Act, which imposes a maximum three-year jail sentence and a $5,000 fine for any contraventions.

2002: Urged on by Justice Minister Martin Cauchon, the Liberal government, tries to push through Bill C-38, an act to amend the Controlled Drugs and Substances Act and other legislation to permit possession of marijuana with only a fine as punishment. The bill died during prorogation.

2010: Vancouver pro-pot activist Marc Emery (seen on the poster) is extradited to the United States to face drug charges relating to his seed-selling business.

2011: The Supreme Court of Canada rules that InSite, a safe injection facility on the Downtown Eastside, can continue to provide services for addicts.

2012: Conservative government under Prime Minister Stephen Harper passes an omnibus crime bill with mandatory minimum sentences for possession of marijuana.

2012: Activist Dana Larsen starts an initiative petition in B.C. to stop police from enforcing simple possession-and-use laws for adults. He later withdraws the petition, saying he wants more time to organize volunteers.

2012: Washington state legalizes recreational use of marijuana as part after a referendum passes during the U.S. presidential election. Supporters include travel guide author Rick Steves.
Follow Angelina Chapin on Twitter: www.twitter.com/angelinachapin