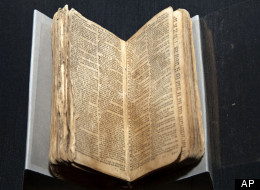 This story is written in honour and recognition of a Canadian hero: Canada's first black university graduate and our country's first black lawyer, Robert Sutherland (1830-1878).
Gifted scholar, distinguished debater and noble philanthropist, Robert Sutherland, a native of Jamaica, became the first known black student to graduate from a Canadian university when he graduated from Queen's University in 1852.
To offer some context, Sutherland was a university student at a time when black people were still being owned, brutalized and traded as chattel throughout the Americas and the Antebellum South. Added to this, he was a black man pursuing studies in Canada during a period when the lingering effects of slavery still loomed heavily over this country, which had abolished the wretched institution less than 15 years earlier.
Yet still, while at Queen's Robert Sutherland managed to masterfully overcome and discredit the popular perception of black skin being a badge of inferiority.
Undeterred by the deeply racist climate of the time, Sutherland's keen intellect shone brightly and did not go unnoticed at the university. During his time at Queen's, he managed to gain acclaim as a formidable debater on what is now Queen's Debating Union, an organization which he also served as treasurer. His commitment to excellence in scholarship was such that he also earned 14 academic awards in various subjects including Latin and Mathematics.
After completing his studies, Robert Sutherland became the first known black member of the Law Society of Upper Canada in 1855 and went on to have a successful practice in the city of Berlin, Ontario (now Kitchener). Berlin is known to have attracted many African-Americans who had escaped slavery by coming to Canada through the underground railroad and Sutherland is said to have devoted a part of his practice to assisting many of these former slaves earn titles to unsettled land. The effect of gaining such land title at the time gave men the right to vote.
Robert Sutherland later moved his practice to Walkerton, Ontario. As a distinguished lawyer in Walkerton, he became so well regarded in his community that he was eventually elected to serve as reeve of Walkerton, the rural municipality equivalent of city mayor.
The success of his practice and the fact that he had no family allowed Sutherland to amass a handsomely sizeable estate for a man of any race at that time. As such, when Sutherland became grievously ill with pneumonia, he was visited by Queen's University principal, George Monro Grant.
Grant is noted to have requested Sutherland's help in rescuing Queen's University from the financial hardship it was suffering due to money the institution lost in a bank collapse. In 1878 when Sutherland succumbed to his illness, it was learned that he had bequeathed his entire estate to Queen's University.
In total, Sutherland left approximately $13,000 (which today would likely be over $260,000 CAD) to Queen's. At the time this was equal to the university's annual budget. Sutherland's bequest makes him Queen's first major benefactor.
At the time of the writing of this article, research has yet to uncover an instance of any other private individual in Canada donating to an existing Canadian university an amount equivalent to the institution's operating budget.
Though Sutherland left a considerable amount of money to his alma mater, it was the effect of his generous gift, more than its sum that is most significant. Because of Sutherland's donation, Queen's University was able to escape being annexed by the University of Toronto, which at the time was exerting considerable pressure to take over the Kingston, Ontario institution. Queen's used Sutherland's gift to spearhead a fundraising initiative that ultimately saved the university from financial ruin and eventual annexation.
Today, Mr. Robert Sutherland's legacy lives on through a memorial room and scholarships established in his name, and also through a visitorship which brings distinguished speakers to Queen's to deliver major lectures on equity, community diversity and race relations for the Queen's University community.
Fittingly, after a tireless and hard-fought campaign by some of Queen's students and alumni that lasted approximately 15 years, Queen's University finally recognized Mr. Sutherland in the spring of 2009 by re-naming its building for graduate policy studies in his honour.
15 Black Canadian Artists To Watch In 2013
The band known as Cold Specks fronted by the woman known as Al Spx burst out of virtually nowhere with the critically acclaimed album I Predict A Graceful Expulsion in 2012. With a gospel-flavoured and acoustically-driven sound often referred to as "doom soul," the folk artist's mastery of her craft will only continue to grow. Now based in the U.K., where she first broke out, let's see if Cold Specks can deliver the goods again with a strong sophomore outing this year.

After winning not one, but two Grammy Awards last year, there's nowhere for Melanie Fiona to go but up. The 29-year old names Whitney Houston, Sade and Amy Winehouse as being major influences and her ability to incorporate elements of soca and reggae in her R&B sound is a key distinguishing factor to her current success. After releasing the modestly successful MF Life in 2012 — which was much bigger down south than here in Canada — Fiona is up for yet another Grammy award next week.

What more can be said about the enigmatic and innovative one better known as The Weeknd? Coming off a successful year of touring and underground promotion, the singer-songwriter's penchant for progressive and ethereal mood music has served to redefine post-millennial R&B. Since the successful release of his House Of Balloons-led mixtape trilogy in 2011 (subsequently mastered and rereleased on a major label last year as Trilogy) it's safe to say that Abel Tesfaye is definitely on a high. And with a rumoured new full-length album on the way, many are waiting on The Weeknd to see what's next.

Edmonton's Rollie Pemberton has been making noise ever since he launched the full-length Cadence Weapon album Breaking Kayfabe back in 2005. Named Edmonton's poet laureate in 2009, the Polaris Music Prize-nominated artist has been widely hailed as an innovator when it comes to hip-hop. Now based in Montreal, Pemberton's penchant for abstract lyricism and an unorthodox rap style marks him as a uniquely creative force in the Canadian hip-hop scene.

Ah, Drake. Love him or hate him, Aubrey Drake Graham is arguably the biggest name to come out of Canada in years. Having sold more than five million albums worldwide, Drake's presence and introspective style has irrevocably transformed the sound of mainstream hip-hop. And he shows no signs of stopping now: his October's Very Own crew runs deep with upcoming new artists and projects (including a loose affiliation with The Weeknd), his songwriting for artists such as Alicia Keys and Jamie Foxx will likely continue to flourish, and a new studio album is virtually confirmed to be in the works. With even a tossed-off song like "The Motto" containing era-defining lines like "YOLO," the sky's the limit for Drizzy.

Edmonton born R&B/Pop diva Kreesha Turner — she of the trademark huge afro — has been steadily making noise on the international music front. Building off a huge hit with 2011 single "I Could Stay," the highly underrated young recording artist of Canadian/Jamaican heritage is reportedly working on new music for this coming year.

When the one and only Raekwon of the Wu Tang Clan decided to work with Mississauga, Ontario's JD Era, the talented rapper and mixtape king took the ball and ran with it. Born Joseph Dako, the rapper stands tall as the first signed artist of Raekwon's Toronto-based label IceH2O Records and the future is definitely looking bright. With deep underground cred and refined lyrical skills, JD Era is poised for a solid 2013 rap campaign.

A relative newcomer to the scene, 17-year-old Raz Fresco represents the new guard in the Canadian hip-hop landscape. Despite his young age, the Mississauga, Ont.-based producer/MC has amassed a huge social media following and already has impressive producer credits with underground names such as Big Sean and Mac Miller under his belt.

After first catching ears with a cool reworking of Drake's "Marvin's Room," Toronto singer and songwriter Rochelle Jordan has been on a tear when it comes to releasing hot music. Her latest mixtape outing, Pressure, leans heavily on a post- Aaliyah electro-aesthetic and hipster PBR&B sound. Currently on tour with Jessie Ware, Jordan's career should see an added boost in the coming months.

Since bursting on the underground rap scene via his production on Detroit-based hip-hop duo Frank & Dank's "Do What I Gotta Do" in 2006, Toronto's Rich Kidd has been a hip-hop force to be reckoned with in Canada. Listed as one of "Toronto's Top 5 Independent MCs" by the Toronto Star, the independent producer and rapper has crafted beats for a veritable who's who in the scene — Saukrates, Nelly Furtado, Kardinal Offishall — and his popular "We On Some Rich Kidd Shit" series of mixtapes have been a constant and welcome treat for hip-hop heads. Rich Kidd is typically in beast mode when it comes to producing and rapping — this year should be no different.

Hailing from London, Ontario, rapper Shad (real name Shadrach Kabango) has been quietly establishing himself as perhaps one of the most underrated emcees in the country. A constant fixture on the touring scene, Shad's witty lyricism, self-deprecating humour and extraordinary handle of his hip-hop craft mark him as an artist poised to take things to the proverbial next level. After besting Drake (!) for a Juno Award for his last album TSOL, Shad is hard at work on a follow-up tentatively slated for release this year.

The uber-talented Slakah The Beatchild is for certain one to watch on the music scene. The Sarnia, Ont.-raised producer, typically known for his hip-hop/soul production, has done production for Drake along with releasing the solid psychedelic rock album The Other Side Of Tomorrow which helped to both broaden his fanbase and national exposure. Easily the type of artist who many will appreciate more when he inevitable leaves for south of the border, Canadian music lovers would do best to enjoy him — and his funky style reminiscent of Raphael Saadiq — while they can.

Simply put, Toronto's Tanika Charles is perhaps the country's best kept secrets when it comes to R&B. Known as "Mz. Chawlz," the Toronto-born, Edmonton-raised soul singer is a veritable vocal powerhouse with a distinctive old school bluesy vibe reminiscent of Aretha Franklin. Along with her band The Wonderfuls, Charles is preparing to take 2013 by storm with a tour and a potential new album on the way.

Formerly based in Toronto and now residing in South Africa, songstress Zaki Ibrahim is all about the smooth R&B/soul vibes. Of Canadian/South African heritage, the eclectic and socially conscious performer has creating an impressive buzz for a few years now. Her import release Every Opposite — with its distinctive electro-soul and R&B sound — puts her in firmly in the "one to watch" category. Having performed with artists as diverse as The Roots, Bedouin Soundclash and Erykah Badu, the sensuous singer's career should see a well-deserved rise in stature in 2013.

One half of EDM darlings TNGHT, Montreal's Lunice Fermin Pierre II is known for his beat wizardry and innate ability to move a live crowd. With his ability to meld experimental dance and trap/hip-hop production into an exciting new sound, Lunice and TNGHT are forging a futuristic musical path in both the underground and mainstream scenes.
Follow Anthony Morgan on Twitter: www.twitter.com/AnthonyNMorgan