How We Portray Mental Health on TV Matters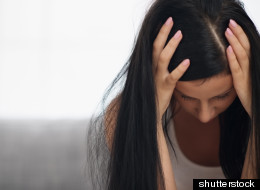 "Art may imitate life, but life can never imitate art." -Author Unknown
I'm often asked what has been done to eliminate mental health stigma, what is currently being done to eliminate stigma, and what still has to be done. It's a loaded question and one that's not easy to answer; especially when I'm asked over social media where characters are limited and the things I say can sometimes be taken out of context.
Mental health has been at the top of the headlines since the Sandy Hook tragedy and now since the preliminary hearing has begun for alleged Aurora, Colorado mass shooter James Holmes. I am saddened that it took these tragedies to make mental health a talking point whether it's on local or national newscasts or even around the water cooler at work. While we can't reverse the damage caused by the tragedies we can create change to potentially avert future tragedies.
I've had a lot of fun recently engaging in debates with friends and mental health colleagues as to whether or not Hollywood has a responsibility to bring social issues to the forefront in the product it produces. Half of my friends believe highlighting the struggles of those with mental illness in a fictional manner only furthers the stigma and conforms to popular beliefs and stereotypes. The other half believes Hollywood has the ability to use its magic to accurately depict the day-to-day life of those with mental illness while also showing what happens when people do and don't seek treatment.
BLOG CONTINUES AFTER SLIDESHOW
CELEBRITIES WHO BATTLE DEPRESSION
When "Mad Men" actor Hamm was just 20, he experienced chronic depression following his father's death. The structured environment of work and school (he was a college student at the time) helped him recover, but he also relied on therapy and antidepressants to pull him out of a downward spiral. "You can change your brain chemistry enough to think: 'I want to get up in the morning; I don't want to sleep until four in the afternoon," Hamm told UK magazine The Observer in September, 2010, speaking about medication. More from Health.com: 10 Careers With High Rates of Depression Boost Your Mood Naturally 12 Signs of Depression in Men

Today she has a loving husband, a successful acting career, and a passion for humanitarian work, but life was not always so picture-perfect for Judd. In her 2011 memoir, "All That Is Bitter & Sweet" she revealed that she considered suicide as a sixth-grader, and in 2006 underwent 42 days in a rehab clinic for depression. "I would have died without it," she told People in April 2011. Reconciling with estranged family members and helping those less fortunate through charity work has helped Judd regain perspective and make peace with her past.

His public persona is that of a laid-back, fun-loving dude, but the world saw a darker side of the actor in 2007 when reports surfaced that he had attempted suicide at his California home. Some friends were shocked, but others said that Wilson, who was 38 at the time, had "battled his share of demons, which have included drug addiction," reported People. Wilson "bounced back" from his suicide attempt, People reported eleven weeks later, by spending time with family and close friends.

When model and actress Porizkova was voted off ABC's "Dancing with the Stars" in 2007, her feelings of rejection led to anxiety attacks. An antidepressant helped dull her anxiety, Porizkova wrote in a 2011 Huffington Post editorial, but also her personality. She eventually stopped the medication, fighting withdrawal symptoms with exercise and willpower. While she's not an "anti-medicine crusader," she wrote that she is "starting to wonder whether antidepressants can often be the emotional equivalent of plastic surgery."

The whole truth behind Ledger's tragic death in January 2008 will likely never be known: The troubled actor, 28, accidentally overdosed on sleeping pills, painkillers, and anxiety drugs not long after revealing to the New York Times that he'd been suffering from insomnia. After his death, People reported that sources spoke of his depression and reckless behavior after his breakup with actress Michelle Williams, the mother of his then 2-year-old daughter.

Disney actress and singer Lovato made headlines in 2010 by checking into a treatment facility for "emotional and physical issues" after being involved in an altercation with a dancer on the Jonas Brothers World Tour. After leaving the center and getting her life back under control, Lovato revealed to People that she suffered from anorexia, bulimia, and bipolar disorder. She says that "looking back it makes sense. There were times when I was so manic, I was writing seven songs in one night and I'd be up until 5:30 in the morning."

After Arquette and wife Courteney Cox announced they were separating in late 2010, the actor was spotted dancing and behaving erratically at nightclubs. He told Howard Stern during a radio interview that he'd been drinking a lot and acting like a "maniac." Arquette soon checked himself into a rehab center to address his alcohol abuse and depression. In April 2011, Arquette acknowledged his strange behavior, saying he had been sober for more than 100 days and was now more in touch with his emotions.

In 2011 actress Zeta-Jones, 41, revealed that she has bipolar II disorder, which causes severe depression. (People with bipolar II often don't have the extreme "up" of mania, which is a staple of bipolar I.) Dateline NBC host Jane Pauley praised Zeta-Jones' decision to go public, saying that "she has made the world a safer place for people who have the diagnosis." Pauley, 60, was diagnosed with bipolar disorder in 2001 and wrote about her experience in her 2004 memoir, "Skywriting: A Life Out of the Blue."

Actress Paltrow loved being a new mom to daughter Apple, born in 2004. When her son Moses was born two years later, however, something was different. "I felt like a zombie," Paltrow told Good Housekeeping in February 2011. "I couldn't access my emotions." Still, she didn't suspect postpartum depression until her husband brought up the idea. "I thought postpartum depression meant you were sobbing every single day and incapable of looking after a child," she said. "But there are different shades and depths of it."

Postpartum depression isn't reserved for women who physically give birth to their children. After Tony-winning Broadway actress Winokur's son was born via surrogate in 2008, she felt stressed and overwhelmed. In fact, surrogacy can sometimes make postpartum anxiety or guilt even worse, Winokur's doctor told People in December 2010. "I didn't feel a connection with Zev," Winokur said. She visited a therapist, went back to work, and started exercising, and her depression began to lift when her son was about 10 months old.

Winning gold at the 1996 Atlanta Olympic Games forced swimmer Beard, then only 14, to grow up fast. But when a growth spurt and 25-pound weight gain caused Beard's self-esteem to take a dive, the self-proclaimed perfectionist turned to bulimia and cutting herself as an outlet for her pain and depression. Beard began taking antidepressants in 2005, which helped her get healthier. Today, she's off medication and has a son, born in 2009, but admits that life still isn't perfect. "It's not like I went to therapy and -- poof! -- better," she told People in 2010.

Olympic freestyle skier Peterson lost his long-time battle with depression in 2011 when he died of a self-inflicted gunshot wound at age 29. Peterson won a silver medal at the 2010 Winter Games, but had fought depression and gambling, and had struggled to stay sober for years, reported People. He discovered skiing during his troubled childhood, and used it as a way to burn off "ADD hellion" energy otherwise spent causing trouble, reported Men's Journal in a 2010 profile on Peterson.

Before Kate Middleton married England's Prince William in 2011, she received counseling to prepare herself for life with the royal family, according to the Daily Mail. The counseling was likely meant to be preventive: William's mother, Diana, after all, had experienced loneliness and depression in her role as a prince's wife. Diana suffered from postpartum depression as well as an eating disorder. According to the BBC, her unhappiness worsened as her marriage fell apart, and she received little emotional support from her new family.

"I know how important good mental health care can be because I personally benefited from it," wrote Gore, the now-estranged wife of Al Gore, in a 1999 USA Today opinion piece. In the article, Gore revealed that she had sought depression treatment years before, after her son had a near-fatal accident. She took medication for some time. "When you get to this point," she said in an interview, "you just can't will your way out of that or pray your way out of that or pull yourself up by the bootstraps out of that. You really have to go and get help, and I did."

Model and actress Shields was one of the first and most prominent celebrities to speak openly about her struggle with postpartum depression. She wrote about it in her 2005 book, "Down Came the Rain: My Journey Through Postpartum Depression." Shields published an opinion piece in the New York Times, defending her decision to take medication and describing the outpouring of support she'd received from other mothers who'd been in the same position.

As host of ABC's "Extreme Makeover: Home Edition" from 2004 to 2009, Hemmis was bubbly, compassionate, and always smiling for the camera. But in September 2009, the carpenter and entrepreneur opened up to People about her ongoing struggle with depression that had caused crying fits, eating binges, and insomnia early on in the show's run. While working on a show like "Extreme Makeover" -- which restores and refurbishes damaged or destroyed homes for families in need -- is both rewarding and fulfilling, it was also emotionally draining at times, Hemmis said.

Starring in and executive-producing the 1999 feature film "Girl, Interrupted" -- about a young woman's two-week experience in a psychiatric ward -- was deeply personal for Ryder. After her high-profile relationship with actor Johnny Depp ended, Ryder, then 19, began abusing alcohol, experiencing anxiety attacks, and spiraling into depression, she told the San Francisco Chronicle in January 2000. After falling asleep with a lit cigarette and setting herself on fire, Ryder sought treatment, briefly, in a mental institution herself, and finally with a private therapist.

Former Playboy Playmate and reality TV star Wilkinson's life changed dramatically after she had a baby at 24. "I felt like I had to be a different person," Wilkinson told People. "I was doing whatever I could for the baby, but I lost myself and it was really frustrating." Pressure to regain her famous figure didn't help, and she was depressed for some time. Two years later, happy and healthy again, Wilkinson spoke openly about her postpartum depression, saying that it affects many women and that "it needs to be talked about." More from Health.com: 10 Careers With High Rates of Depression Boost Your Mood Naturally 12 Signs of Depression in Men
And now for the tie-breaker...it is my opinion that, if done properly, Hollywood should depict both sides of any social issue that is a talking point amongst either politicians and/or the general public. Only Hollywood has the power to write things so perfectly and give a balance, that's part of the magic. As sad as it is people tend to get sucked into a lot more to a drama then they do reality TV. I've heard stories of countless actors and actresses being approached by hardcore fans in airports over something they did while in character. If people are this obsessed with shows such as soap operas maybe they won't tolerate something like mental health stigma if the character's on the show doesn't.
Mental health is currently on the forefront of two TV shows that I'm keeping an eye on. The first is The Young & The Restless in which Sharon Newman does some questionable things to the concern of her loved ones that includes starting a fire. Eventually Sharon is diagnosed with bipolar disorder and seeks treatment for her mental health difficulties. Sharon's family and friends don't judge her and stick by her as she gets help for the challenges facing her. This storyline has taken place over the past few months but I praise the writers for their diligence in how mental illness has been depicted and feel the show has done their part in helping to eliminate mental health stigma.
Meanwhile up here in Canada, CBC premiered a show last night called Cracked. The show, while fictional, depicts stories inspired by real-life experiences of mental-health professionals and police officers on the front lines.
After speaking with mental health colleagues before the premiere of Cracked there was a lot of concerns that the show may unintentionally showcase people with mental health difficulties in an unfavourable way or potentially violent and therefore advancing the stigma. My colleagues (or as I like to call them, the jury) are still deliberating but I've come to a verdict.
It would be wrong not to accurately depict what front-line officers encounter and sometimes they are called to respond to people with mental illness who could be harming themselves or at high risk of harming others. But the show must find a balance, which I feel it did last night but showing the mental health difficulties of the main character while allowing him to use his personal difficulties to relate to the people he has a duty to respond to.
I hope to see more shows in the future bring mental health to the forefront to quash stigma. It's in everybody's interest!