Start 2017 Off Right With This Decadent Brunch Menu
It's hard to believe that New Year's Eve is just around the corner! Somehow the time flew by faster than we could imagine.
There are so many options to choose from when celebrating the new year. Whether you are hosting a party, attending as a guest, enjoying a quiet dinner or spending the night on the couch with a good book, we wish you all the best.
We guarantee this menu will be the most flavourful way to start your year.
But when it's all said and done, what plans do you have for New Year's Day? If you want to start the year off on the right foot, we have just the answer for you!
We may be starting a brand new year, but one thing hasn't changed and that's our love for delicious food! So we're starting 2017 with an awesome brunch filled with the tastiest food and sharing our menu with you.
Get ready to satisfy your taste buds! We guarantee this menu will be the most flavourful way to start your year.
Mains
Potato, Spinach and Gruyere Frittata
The easy-going frittata: a thick, hearty, open-faced omelette that can be served at any temperature, eaten at any meal, and, best of all, filled with whatever you like.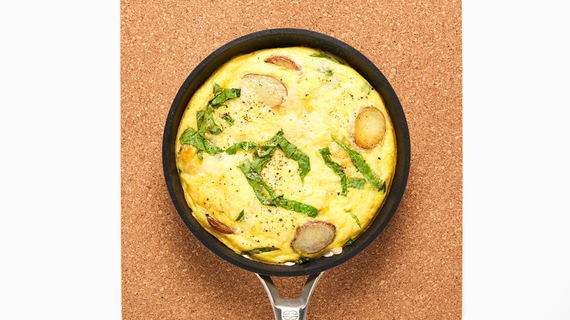 Bagel and Smoked Salmon Strata
This SUPER EASY Bagel and Smoked Salmon Strata serves up brunch in every bite -- bagels, smoked salmon, dill, capers and sour cream -- and is guaranteed to get rave reviews.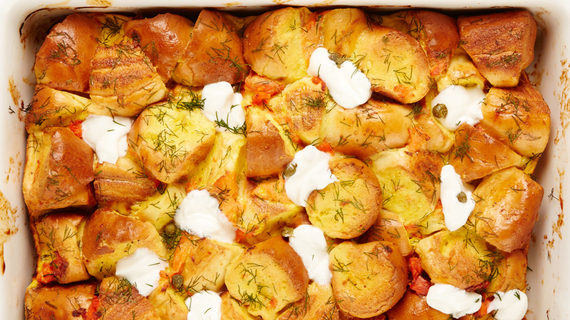 French Toast Soufflé with Candied Rice Krispies
This decadent French toast soufflé soaks overnight and is finished by topping it with candied Rice Krispies, drizzling it with caramel sauce and baking it to a golden dome.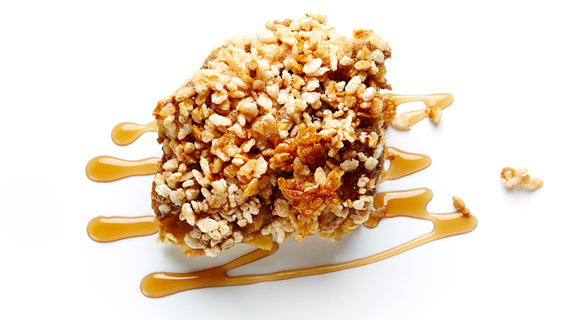 Strawberry Salad with Sugared Almonds
Crisp lettuce, scarlet strawberries and sugared almonds, all coated in a sweet-and-sour poppy seed dressing.
Sweet Sides
Cinnamon Swirl Breakfast Bread
The homey aroma of this cake-like loaf is the ultimate welcome mat.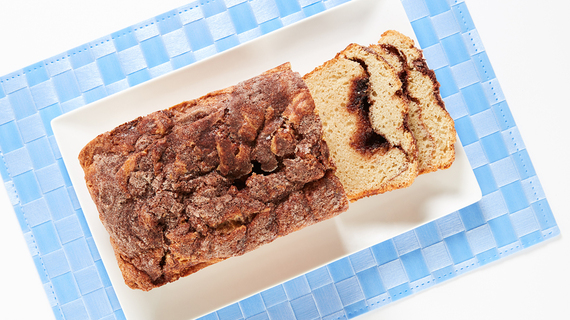 Cinnamon Coffee Scones
Not only are they delicious (each bite is a perfect one of the cinnamon, coffee and brown sugar filling mingled with the moist and buttery scone), but they are also extremely easy to make.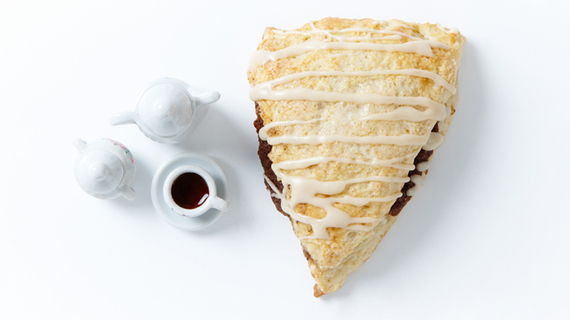 Drinks
Champagne Punch
Looking for sunshine in a pitcher? Well, you've got it with this incredibly easy Champagne Punch recipe, a citrusy combo of orange, lemon and lime juice, along with sparkling champagne.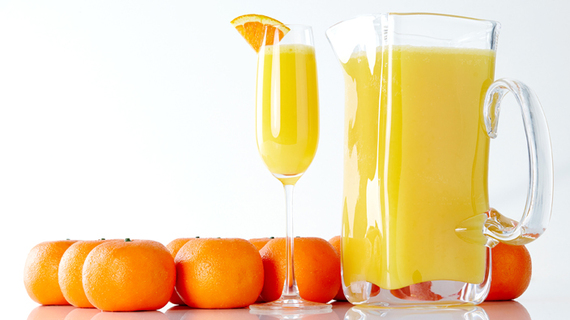 Velvety White Hot Chocolate
What could be better than eating white chocolate? Drinking it. Try this easy recipe for White Hot Chocolate and get ready for some creamy, dreamy decadence.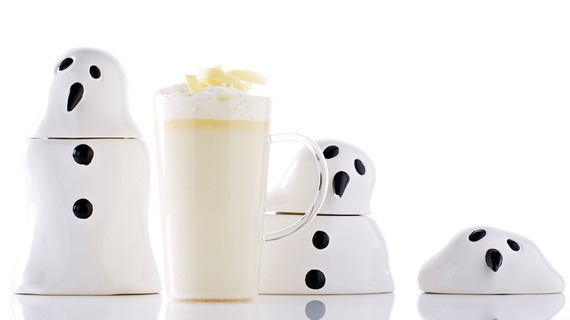 Follow HuffPost Canada Blogs on Facebook
Also on HuffPost:
Brunch and Wine Pairings For The Ages
One bite of Corkbuzz's lemon ricotta pancakes followed by a sip of German Riesling and you'll be sold. The sweetness of the wine works well with the sweet pancakes, especially when there's some citrus in there to even things out.

Eggs are traditionally a difficult food to pair with wine, Maniec told us. You want to stay away from tannins and oak, she says. Sparkling wine is a great option. We're in.

Corkbuzz's cornflake-crusted French Toast, which comes with seasonal jam and whipped cream, goes well with an oaky Pinot Noir. The oak in the wine melds with the berry and vanilla in the French toast, Meniac says, making for an exquisite pairing. Whether you'll be able to get up from the table afterwards is on you.

A wine like Gruner Veltliner, which is a "refreshing, medium-bodied, peppery white wine with stone fruit flavors," goes well with greens and vegetables. The wine is great for any vegetable frittatas or quiches, or the kale and apple salad on the menu you know you should order but probably won't.

A rosé can hold its own against a burger, but it's light enough for brunch. Corkbuzz offers a whole class on pairing burgers with rose, so you know the combination is a winner.
Follow BiteMeMore.com on Twitter: www.twitter.com/bitememore