Why the TPP Doesn't Spell Doom for the Environment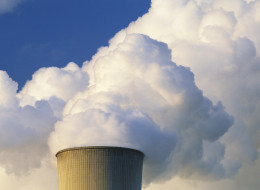 Early Monday morning came an announcement that negotiations on the Trans-Pacific Partnership (TPP) had been concluded with an agreement. While details of the agreement are still under wraps, the Canadian government has provided a Technical Summary of the Agreement and my social media feed has exploded with commentary on aspects of the deal. I am not an expert on international trade law and so can't comment on much of the deal but I can clear up a few misconceptions about the environmental side of the story.
From an environmental perspective my social media feed has been running pretty solidly on the negative side. I have been assured that the TPP is a wolf in sheep's clothing that must be rejected. My concern is this commentary is coming from the same people who have opposed every free trade agreement in the last several decades.

The thing to understand about these trade agreements is that they are not the black/white story that the activists claim they are. Rather as I will demonstrate, from an environmental perspective, trade agreements have both positive and negative aspects. They have the negative effect of slowing down the development of unilateral environmental regulations, but they have a positive effect by forcing environmental laggards to catch up with the pack.
It is quite true that trade agreements typically include considerations to prevent individual countries from developing their own distinct environmental policies. One of the important features of these trade agreements involve knocking down or eliminating non-tariff barriers (also called technical barriers to trade). The problem is that environmental regulations have historically been used by the bad actors on the international trade front to disguise simple protectionism. Like the wolf in the story Little Red Riding Hood the protectionism is dressed up to look like it is intended to enhance environmental performance but under the covers hide regulations intended to harm foreign competitors, often without improving environmental performance in the least. A recent example is the case of Korean emissions standards which did nothing to improve emission characteristics of cars on Korean roads but did a wonderful job of stopping the export of North American autos to Korea.

To further explain how these trade agreements can hurt individual action on the environmental front, imagine that Canada implemented a national carbon tax. Every pound of steel produced in Southern Ontario would be subject to that tax. This would make Ontario steel more expensive than the steel from an identical steel plant with otherwise identical cost structures elsewhere in the TPP zone. Under the National Treatment and Market Access (NTMA) chapter of the TPP, Canada would not be allowed to put a tariff on imported steel (that was not subject to the carbon tax) to address the difference in price and our steel industry would suffer. In this case the TPP would slow down the development of innovative, Canada-first policies to fight climate change.
On the other side of the ledger, under the TPP multilateral environment agreements (MEAs) are further strengthened. Enforcement of the Montreal Protocol , the International Convention for the Prevention of Pollution from Ships and the Convention on International Trade in Endangered Species of Wild Fauna and Flora will all be strengthened for exactly same reason that individual action is discouraged. In order for competition to be considered fair every country is expected to live up to its international environmental obligations. MEAs set a baseline that every member of the TPP must meet, to do otherwise results in penalties. A country trying to shirk its environmental duties would be punished and forced to improve environmental performance to group norms. Thus in this case the environment benefits from the agreement.
From these examples you can see the issue. When a single country wants to make a unilateral advance in environmental regulation, the TPP is going to slap it down, or failing that the industries in the affected country are going to become less competitive. However, when the global community agrees on a common environmental goal the foot-draggers and slow movers are punished.

Thus international trade agreements like the TPP are intended to discourage independent action while encouraging international cooperation and movement towards common international goals. To discourage foot-draggers from stopping all environmental advances, typically once an agreed upon percentage of the trade partners take a side on a MEA everyone has to jump on board or suffer the consequences. If the TPP had been in effect when Kyoto was signed Canada may not have been able to drag its heels in implementing the plan because its trade partners would have been there to force Canada to do its part or suffer the consequences of failing to act.

So are trade deals like the TPP perfect? Absolutely not, but from an environmental perspective they are far more nuanced than the anti-free trade activists would have you believe.
MORE ON HUFFPOST:
11 Things About TPP Harper Doesn't Want You To Know
Canada's new copyright laws, passed last fall, cap the liability for unauthorized downloading of copyrighted material at $5,000, so long as the downloading is not for commercial purposes. But the TPP could force Canada to institute criminal penalties even for small-time downloaders, according to a number of consumer advocacy groups. Canada's top negotiator at the talks last fall refused to say whether Canada would fight for its new copyright laws in the TPP deal.

An umbrella group of U.S. media companies has been lobbying the U.S. Trade Representative to pressure Canada into repealing Canadian content rules as part of the TPP. That has raised significant concerns among music and film and TV groups that Canada's cultural industries could be threatened by the TPP.

Article 16 of a leaked 2011 draft of the TPP mandates that countries create "legal incentives" for internet service providers to do their own copyright policing online. That is interpreted by many to mean that ISPs could be held legally accountable if their subscribers download illegally. Consumer groups fear this will mean expanded monitoring of web users' online habits, and the possibility of three-strikes-and-you're-out rules that would cut off internet services to subscribers alleged to have engaged in unauthorized downloading.

U.S. House Rep. Alan Grayson, who rose to fame four years ago with his quip that the Republican health care plan amounts to hoping you "die quickly," was recently allowed to see a draft copy of the TPP. While he's been banned from divulging any details, the populist Florida Democrat described it in a recent blog post as an agreement that "hands the sovereignty of our country over to corporate interests." He told HuffPost: "Having seen what I've seen, I would characterize this as a gross abrogation of American sovereignty … And I would further characterize it as a punch in the face to the middle class of America. I think that's fair to say from what I've seen so far. But I'm not allowed to tell you why!" He added on his blog: "There is no national security purpose in keeping this text secret."

While politicians like Grayson have to keep quiet in public about what they've seen, a "consultation group" likely composed of lobbyists has had access to the talks through the Canadian delegation, critics say. OpenMedia reported it received a non-disclosure agreement the group said was mistakenly sent to them, and was apparently meant for industry insiders. "It appears ... the Canadian government got confused about which contacts were industry lobbyists and which are from public interest groups," OpenMedia stated. The Harper government had previously denied that such a group existed.

This might not be something the Harper government wants to keep from the public, which is largely unhappy with the state of telecom in Canada, but it could be something it's trying to keep out of sight of Canada's telecom companies. The U.S. Trade Representative recently criticized Canada's protectionist telecom policies, along with policies in a number of other countries negotiating the TPP. That has led some to conclude Canada will come under pressure to relax restrictions on foreign ownership of telecoms. The Tories have previously loosened foreign ownership rules in order to spur competition in the wireless market, so there is a good chance they will be receptive to further liberalization of telecom regulations.

One of the clauses being debated in the TPP would allow corporations to decide themselves whether internet browsers can make "temporary copies" to your computer's history folder. Temporary copies are a basic element of how web browsers work (it's what they use to remember your browsing history). Critics say allowing companies to control what is and isn't copied could harm the ability of search engines to become more sophisticated. It could also have a chilling effect on tech innovation, as it could halt the development of apps that, for example, use a picture of a book cover or a part of a song to identify that book or song.

Canada was reportedly kept out of TPP negotiations at first because of its supply management system, which controls the price of some basic grocery goods like milk and eggs. Canada's acceptance into the talks has been interpreted by some as meaning the Tories are willing to put the supply management system on the table. (The Tories have already ended the Wheat Board's monopoly.) Many Canadians would like to see the end of the "milk and eggs monopoly," and supporters of change say freeing up the market would result in lower prices. Supporters of the current system say there is no reason to believe prices will go down without supply management, and it will make business less stable for farmers.

The Electronic Frontier Foundation reports the TPP would amount to the most significant expansion of copyright terms in two decades. The group says the TPP proposes to extend copyright on works created by individuals to life plus 70 years. (In Canada, it's currently life plus 50 years). It would also expand copyright owned by corporations to 95 or 120 years after creation, depending on which proposal is accepted. This would ensure that Mickey Mouse (born 1928) would continue to be owned by Disney and would not become part of the public domain. Critics of lengthy copyright terms argue they are bad for economic development because they restrict innovation.

The U.S. and Australia apparently want tougher rules for "fair use" exceptions from copyright law. Currently, people are allowed to copy parts of textbooks for educational purposes, or quote copyrighted materials in news articles. But a proposed "three-step test" for fair use could make it considerably harder for people to use parts of copyrighted materials in these ways.

Pictured: U.S. Sen. Elizabeth Warren (D-Mass.)

Some U.S. politicians have been pressuring President Barack Obama to open up the TPP talks to greater public scrutiny. The latest is Sen. Elizabeth Warren, Democrat of Massachusetts, who sent a letter to the Obama administration earlier this month asking the U.S. Trade Representative to make a copy of the negotiating text available to the public. "Without transparency, the benefit from robust democratic participation — an open marketplace of ideas — is considerably reduced," she wrote.
Follow Blair King on Twitter: www.twitter.com/BlairKing_ca