New Year's Resolutions? Try Intentions Instead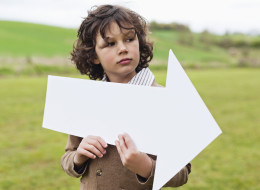 In the immortal words of John Lennon, another year is over and a new one's just begun.
Isn't it interesting how we, as a society, agree that this is the time to give ourselves and our lives a complete and total new makeover? We have decided that at this time of the year we will revisit the year we're leaving behind, dissecting it to see what worked for us and what didn't. And on top of that, we need to make sure that we meet all of our "resolutions" quickly and perfectly or else we have failed - no pressure there!
While there is nothing wrong with re-assessing yourself from time to time and exploring changes you would like to make, the problems come when you allow yourself to over-identify with the "hype" of the season. It is one thing to make the overblown and often unrealistic New Year's resolutions that you think you should make at this time of year, and quite a different process to take stock of where you are, in present time, to see what you might like to be doing differently so that you can live your best life.
RESOLUTION vs. INTENTION
My dictionary defines resolution as "the action of solving." It stands to reason, therefore, that if we are looking at making resolutions, we will be focusing on problems in our lives that need to be solved. We will be looking at what we think is "wrong" with us and how to "fix" ourselves. Common examples of resolutions might be losing weight or going to the gym more often because we see ourselves as being too heavy. Whatever our resolutions are, the perception will be that something is wrong with us and we need to fix it.
An intention is different. My dictionary defines intention as "the determination to act in a certain way". This has nothing to do with seeing yourself as a problem that needs to be resolved; instead, intentions are about becoming aware of different ways that you would prefer to be in your life. Some examples of an intention might be to become more patient with the people in your life, to treat others with more kindness, or to feel like you're making a positive difference in the world.
In my experience, most New Year's Resolutions stem from problems that people think they need to solve about themselves. Most commonly, these resolutions are often about decreasing "addictive behaviours" such as alcohol and/or drug use, over-eating (or under-eating), smoking, over-spending, gambling, spending too much time on the internet, or being in relationships that are not healthy
It is important to understand that addictive behaviours are generally used to avoid facing what is really going on in our lives. In order to avoid a variety of life tasks, or to avoid having to experience their true feelings, many people create destructive and self-sabotaging distractions for themselves. If you think this may be the case in your life, you might want to try doing something different this year.
HOW ARE YOU FEELING ABOUT YOURSELF?
This year, instead of looking at something about yourself that you need to fix or improve, why not explore how you would prefer to feel about yourself? For example, if quitting smoking is something you would really like to do in 2015, focusing on the increased self-respect you will feel when you accomplish this may be more helpful than shaming yourself into it by telling yourself that you "should" quit or how weak you are for continuing to smoke.
In the same way, ask yourself how you feel about yourself when you consistently distract yourself by drinking too much, or by over-eating, over-spending or staying in a relationship that is emotionally or physically abusive for you. Would those inner feelings change if you were to begin taking better care of yourself? How can you best honour and respect yourself? What do you need to do (or not do) to feel that sense of inner peace and self-respect, and how can you translate that into an intention for self-caring change?
IT CAN HELP TO TALK IT OVER
Becoming aware of how you would like to feel about yourself and beginning to make your changes from that place will help you to be more realistic when deciding upon your intentions. This self-awareness will also give you more incentive to actually follow through on the steps you will need to take to reach your goals. You may well find that this kind of inner change brings your intentions to fruition more swiftly than trying to "fix" yourself from the outside in.
When you are on the threshold of inner changes, it can be useful to talk about your thoughts and feelings with a supportive friend, family member, colleague, or perhaps with a skilled professional who can help you make sense of what is going on inside of you. Remember to be gentle with yourself, as you are more likely to make your intended changes when you stop shaming and guilt-tripping yourself.
MORE ON HUFFPOST:
10 Resolutions To Skip This Year
"When you wake up on January 1 thinking, 'This is the first day of my new diet,' you're setting yourself up to fail," says Heather Bauer, RD, CDN, and founder of Nu-Train, a New York City-based diet and nutrition counseling center. "Diet means hunger, misery, and abandoning your normal routine." Instead, pledge to make healthy low-calorie food choices. You'll see more weight loss and achieve greater fitness if you simply resolve to cut processed and refined foods from most meals, Bauer says.

Weight loss is a simple formula: Burn more calories than you eat. But if you've never set foot inside a gym, don't declare that in January you're going to start working out every day, says fitness expert Scott White, a personal trainer in Scottsdale, Ariz. White advises starting slowly and adding more workouts until you're exercising for about 30 minutes, five times a week.

For your New Year's weight-loss resolution to work, you need to have accountability and chart your progress. However, the slow-to-move scale may not be the answer, says Jennifer Brango, a certified personal trainer and nutrition coach in Phoenixville, Pa. A better way to measure your weight loss: "Get a pair of jeans that you haven't been able to fit into and use them as your scale," she suggests. "If you're changing shape and losing weight, you'll notice those jeans fitting better."

This New Year's fitness resolution is doomed for two reasons, says Marjorie Nolan, MS, RD, a New York nutritionist and a spokeswoman for the Academy of Nutrition and Dietetics. One is that you are saying "never," which is an unreasonable restraint. The other is that you're depriving yourself of the foods that make you happy. A better weight-loss resolution: "I'm only going to have a small piece of chocolate or a kid's-size ice cream cone, once a week or when a strong craving hits." Remember, if you really want something, it's best to give into your craving in moderation — depriving yourself of the taste you truly want can often only lead to overeating later.

The problem here is making too many resolutions. You're more likely to succeed if you make one New Year's resolution rather than five. And, the more specific your resolution is, the better. It's harder to achieve your weight loss goals when they're too vague or too broad, Bauer says. Adds Amanda Sensabaugh, RD, who works with the N.E.W. Program, a weight-loss program in Newport Beach, Calif., "if you want your resolutions to stick, they have to be specific, measurable, attainable, relevant, balanced, and unrestrictive."

When you resolve to lose weight and exercise more, you don't have to post it on your Facebook page or tweet about it daily. But you should find some support either through online diet groups or among close friends and family. "Weight loss buddies are great," Bauer says. Brango agrees, saying that they can provide that extra motivation you may need, cheering you on when you're feeling stressed at work or frustrated that the pounds aren't coming off faster. "Your friend can hold you accountable — you'll get up at 6 a.m. to go to the gym if you know she's meeting you there," Brango says.

True, weight loss can be harder when you're ordering from menus rather than cooking for yourself. But Bauer says it's not impossible to make healthy choices when eating out, even at fast-food restaurants. If you like to eat out and don't, you'll feel deprived and you may quickly abandon this New Year's resolution. You can resolve to eat out less — pack a healthy lunch several days a week, for instance — but still dine at the same places you always have.

Think you can save 300 calories if you skip your scrambled eggs and toast? Big mistake. There's serious truth behind what's become a cliché: Breakfast is the most important meal of the day, Nolan says. If you don't eat a healthy breakfast, it can sabotage your weight loss goals. Come noon, you're starving, and you'll overeat because you're so hungry. Better to make a New Year's resolution to eat smaller meals and healthy snacks throughout the day.

On the surface, this seems like an admirable New Year's resolution. But it's hard to keep exercise and fitness in mind when you don't plan for it. Mark gym dates on your calendar, White says, and factor your current lifestyle into the equation. For example, if you're a snoozaholic, don't set yourself up for failure by scheduling early morning gym classes you're bound to sleep through — go after work instead. If you miss one of your scheduled workouts, squeeze in a 30-minute walk — exercise isn't confined to the gym.

The caveman diet. The cookie diet. The grapefruit diet. Every few weeks it seems there's a new fad diet book hitting the shelves. But weight loss plans that restrict you to any one food group are nearly impossible to sustain, Bauer says. Pledge instead to stick to a well-balanced diet that's heavy on fruits, vegetables, and whole grains with some lean proteins, low-fat dairy products, and healthy fats, and you'll find losing weight in the New Year may be easier than you thought.
Follow Candace Plattor on Twitter: www.twitter.com/candaceplattor