When it Comes to Finances, Gen Y Should Be Called 'Gen Screwed'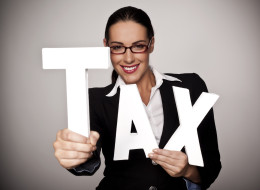 Bank of Canada governor Stephen Poloz caused quite a stir when he recently suggested that young Canadians ought to volunteer in order to gain valuable work experience in their field. And while Millennials struggle with the shortage of well-paying entry level jobs, this problem is just the tip of the iceberg.
Once they do find meaningful work and begin paying taxes, they will inherit a crushing debt load. Thanks to reckless spending at Queen's Park, every woman, man and child in this province is on the hook for over $20,000 in outstanding provincial debt. Add to that their portion of federal debt and the number jumps to over $37,000.
This is money our governments have borrowed on our behalf, and we pay dearly for it. Taxpayers fork over tens of billions of dollars in annual interest payments on this debt, meaning our taxes go to bankers and lenders rather than doctors and teachers. Taxpayers will eventually be forced to pay down this debt, through higher taxes and reduced funding for social programs.
The debt burden doesn't end there. We're also on the hook for future promises. The lack of pre-funding in programs like health care, elderly benefits and government sector pensions means that our government will be forced to spend and borrow more down the road to cover the cost of upholding these expensive promises.
The Fraser Institute calculates that the all-inclusive debt burden per taxpayer in Canada is over $243,000.
And the debt problem is about to get worse.
Nine-million baby boomers will retire from the workforce over the next two decades, and when they do, they will start to consume the most expensive forms of government programs. Canadians are retiring early (the typical government worker retires at 59, while the rest of workers retire at age 62) and living longer than ever.
This is great news for seniors, but terrible news for our public finances and for young Canadians forced to foot the bill.
Generation Y has been dubbed the "Millennial" generation because we came of age at the turn of the new millennium.
A more fitting name for this cohort is Generation Screwed.
Young Canadians will be forced to prop up flawed government programs that are unsustainable and have not been pre-funded. Rather than saving for themselves, they will have to contribute more of their money to bail out a sinking ship.
And while young people contribute more, they can expect to receive less.
Like any Ponzi scheme, these government programs require constant growth and new members joining the bottom to pay out those collecting from the top. But Generation Screwed is a smaller cohort than the baby boomers, and will therefore carry a larger personal burden.
The sad reality is that many of the programs we hold near and dear -- government health care, Old Age Security and even the Canada Pension Plan -- will either be significantly scaled back or they will go broke under the weight of their own unsustainable promises. This means that folks in Generation Screwed will be forced to pay out of pocket in their retirement, despite paying into the system throughout their lives.
These programs are an incredibly bad deal for young Canadians.
Thankfully, some have started to take notice and demand more fairness. The Canadian Taxpayers Federation is working with students across the country on a campaign, not coincidentally called Generation Screwed.
We're hopeful these young leaders will fix this problem. They don't have any other choice.
ALSO ON HUFFPOST:
8 Millennials That Ditched Wall Street For Social Good
As a successful investment banker, Rachael Chong was dissatisfied with her opportunities for giving back in a meaningful way. She soon swapped the corporate world for the nonprofit one, founding Catchafire, an organization which helps professionals volunteer pro bono services to nonprofits without quitting their day jobs.

With an extensive banking background, Rhoden Monrose left his position at Citigroup to make the finance industry more socially responsible. He founded CariCorps under the belief that business professionals could both do well and do good. Through CariCorps, Monrose teaches millennials how to have socially responsible finance careers. Millennial members are provided with free technical and professional skills and motivated to be involved in charity and community service while working on Wall Street.

With a degree in applied mathematics, management & accounting and previous employment at finance bigwigs such as Deloitte and Touche LLP and JP Morgan & Associates, Ben Keesey was on the corporate track. But a trip to Africa changed his course -- Keesey now champions the cause of those affected by the atrocities of Joseph Kony and the LRA conflict through the nonprofit Invisible Children.

With a degree in economics from Harvard already under her belt and an M.B.A. in progress, Jessica Matthews seems primed for Wall Street. However, she's used her business expertise to found Uncharted Play, a social enterprise that uses technology and playful activities to help solve real-world issues. One example is SOCCKET, a soccer ball that converts light into energy while you play. The sales from SOCCKET help provide children in need with reliable energy access.

Patrick Dowd was an investment banking analyst for J.P. Morgan when Occupy Wall Street broke out. He remembered the positive model for youth mobilization and protest he had experienced while helping with the Jagriti Yatra train journey as a Fulbright scholar in India. Dowd eventually quit his job and pioneered the Millennial Trains Project, a nonprofit which takes millennials on crowd-funded train trips across the country. While aboard, youths participate in seminars and workshops and explore America's social opportunities and challenges.

Formerly employed by McKinsey & Company, Alejandro Gac-Artigas leapt into education with the 2011 launch of Springboard Collaborative. The Philadelphia-based organization has helped narrow the literacy gap for 642 children by providing teachers and parents with skills to incentivize learning and reading over the summer break. Gac-Artigas was motivated to found the startup because he was frustrated by the "summertime reading losses in elementary school that account for two-thirds of the achievement gap in high school."

Krishna Ramkumar was a senior associate with the Boston Consulting Group before founding Avanti, a collection of learning centers in four Indian cities. Avanti mentors students from low-income high schools in science and math. Last year, 6,000 students applied for the program's 150 available spots. The India-based organization makes college a more accessible dream for students from economically disadvantaged schools.

For five years Tinia Pina worked a variety of positions in the finance sector, including as a consultant, analyst, and investments accountant, before founding Re-Nuble, Inc. As a sustainable startup, Re-Nuble, Inc. takes excess food from restaurants and recycles it, using the organic nutrients to create renewable energy and organic fertilizer. Pina has expanded the organization, bringing plant-based nutrients to consumers who seek more accessible and less expensive sustainable food.
Follow Candice Malcolm on Twitter: www.twitter.com/CandiceMalcolm