Want to Up Your Home's Value? Outdoor Renos Are the Way to Go
Well, it's finally happened! After my 15 years in the industry, I get to announce that outdoor renovations have officially replaced indoor as the top five upgrades for your home according to Remodeling Magazine's 2015 cost vs. value report. For all of the builders and interior designers out there, now is the time to let the landscapers shine because it is our turn!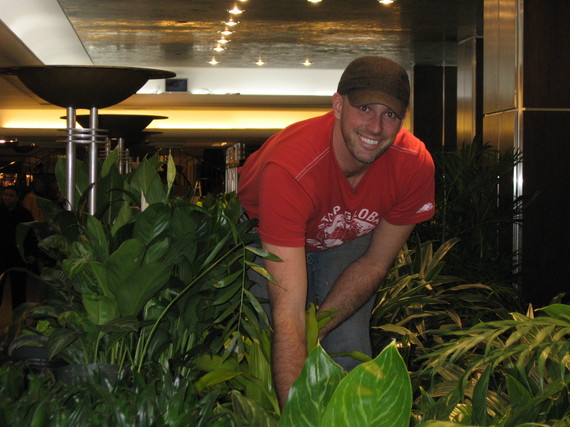 If you're thinking about making some changes to your own home and want to increase your property value at the same time, invest in these outdoor upgrades!
1. A new front door. This is the only improvement for the entire house that is worth more money the moment you install it! Adding a new solid steel door to the front of your home is expected to see a return of 101.8 per cent! Even I was surprised by this one. Although it does make sense. A front door for your home is like the wheels on a new car. Nobody buys a car because of the wheels, but everyone checks the wheels before they buy a car. The front door doesn't sell a home, but it is the very first item that a potential buyer checks when walking in. If the front door is solid and in good condition, buyers assume that the rest of the home will be up to the same standards.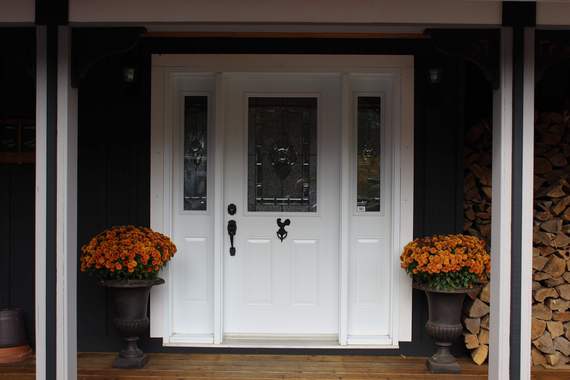 2. Manufactured Stone Veneers. More companies are entering into this market everyday and with an expected rate-of-return of 92 per cent, consumers are happy to have the choices. Having stone veneers at the front of your home is a great way to add visual impact without rebuilding your house. Stone gives the impression that a home is solid; able to withstand the elements (and the children). Companies like RINOX.ca are now offering multiple styles to compliment any type of home so that buyers can customize their own spaces. The key to successful veneers is in the colour saturation. More colour in the stone means that the colour will last longer...holding its value longer too!
3. A wooden deck. I've always been an advocate of expanding your living space into the backyard. For most of us, a wood deck is a simple and effective way to create an outdoor room...with an 80.5 per cent return-on-investment! Traditionally cedar has had the best-perceived value, but with rising material costs this has been changing. MicroPro Sienna, the brown version of pressure treated is poised to take over the top spot. With the rich look of cedar at significantly reduced cost, more homeowners are opting for this new style of wood over the green alternative.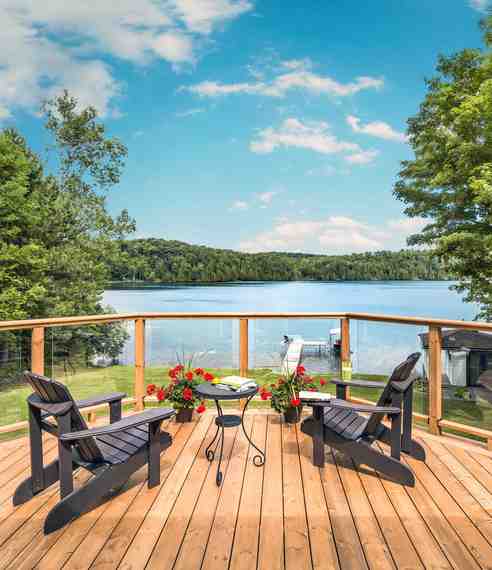 The other two home improvements to round out the top five are a new garage door and vinyl siding. Where are kitchens and baths? Major kitchen upgrades have slipped all the way down to an r.o.i. of 67.8 per cent while adding a new bathroom hit 57.8 per cent. If you do your research, you'll find that these numbers are from a U.S.-based firm, but the experts at Century 21 Canada agree that outdoor renovations, especially improvements in curb appeal will definitely help you add value to your home!
ALSO ON HUFFPOST:
2014's Most Popular Renovations For Albertans
24 per cent

18 per cent

15 per cent

9 per cent

9 per cent

8 per cent

7 per cent

5 per cent

3 per cent

2 per cent

Thinking of renovating? Let these amazing transformations inspire you!

MANHATTAN ENTRANCE HALL

A Manhattan entrance hall is given a makeover by designers Thomas Britt and Peter Napolitano. Matching mirrors, lamps, vases, and consoles march down the hall, directing visitors to the living room, where a tall bookcase punctuates the vista with rows of warm russet-hued bindings (2004).

HUDSON RIVER GARDEN ROOM

In the garden room of a Tudor-style mansion near the Hudson River, architectural designer James Nigro installed a colonnade that frames the arched French doors; the division also gives the vast chamber a more intimate feel. Alexa Hampton's decor, which includes a flowered chinoiserie mural, brings the property's verdant landscape indoors (2007).

MANHATTAN LIVING ROOM

For fashion designer Cathy Hardwick's Manhattan living room, Mario Buatta conjured Anglo-American elegance after removing two mod built-in bookcases. Stripes and plaid add rhythm, chintzes blossom, and dark tones—antique chairs, moody paintings—introduce clarifying notes (1997).

PARK AVENUE ENTRANCE HALL

A 1920s Park Avenue entrance hall lives up to its chic locale after designer Bunny Williams's ministrations. Georgian-style architraves ennoble the space, as do Pompeian-red paint and a brass-accented terrazzo floor (found under the carpeting). Painted panels serve as virtual windows (1994).

HAMPTONS ENTRANCE HALL

To create a welcoming entrance hall for her 19th-century Hamptons residence, decorator Penny Drue Baird replaced built-in shelves and cabinets with a sweeping staircase. Handsome woodwork, evocative beams, and traditional windows establish a classic country-house atmosphere (1997).

TRIBECA PENTHOUSE

Shelton, Mindel & Assoc. built a partial wall to divide a lengthy space in a Tribeca penthouse. Now separated into a living area (in the foreground) and a media room, it incorporates doorways the same height as the windows, a trick that maximizes light and air circulation and provides continuity (2006).
Follow Carson Arthur on Twitter: www.twitter.com/@carsonarthur