So far we have discussed two summer styles that many people are probably familiar with: wheat beers of both the German and Belgian styles, and fruit beers that can range from simple light lime lagers through to big fruity pale ales. Today we are going to cover a type of beer that is probably unfamiliar to many folks, sour ales, and specifically Belgian-style Saisons and German-style Berliner Weisse.
For many, the thought of a beer being sour at all is a strange one. Beers are generally made of malted grains (sweet) and hops (bitter). So where does the sour come from? Simply put, other types of bacteria/yeast in the fermentation. These can be intentionally introduced like yeast, come from surfaces in brewing equipment that are left un-sanitized (often wooden barrels), or be introduced on grains or fruit added after the boil. No matter how they get there, they can influence the beer, from being slightly drying or tart, through to a beer by a local brewer and friend of mine named "Baby Vomit Supreme" which smelled heavily of sour milk (and no, I couldn't finish it).
In the case of Sasion, it's not even a hard and fast rule that they are sour, though in most modern iterations it is so. Saisons were historically made by Belgian farmers in the cool months when brewing was easier to do and there also was a lack of work for farm hands. They would make enough beer to last through the summer, when it was too hot to brew, and the workers and farmer needed refreshing beer to drink. Historically, the beers would vary in taste from farm to farm, using different malts, hops and additional spices based on what was available.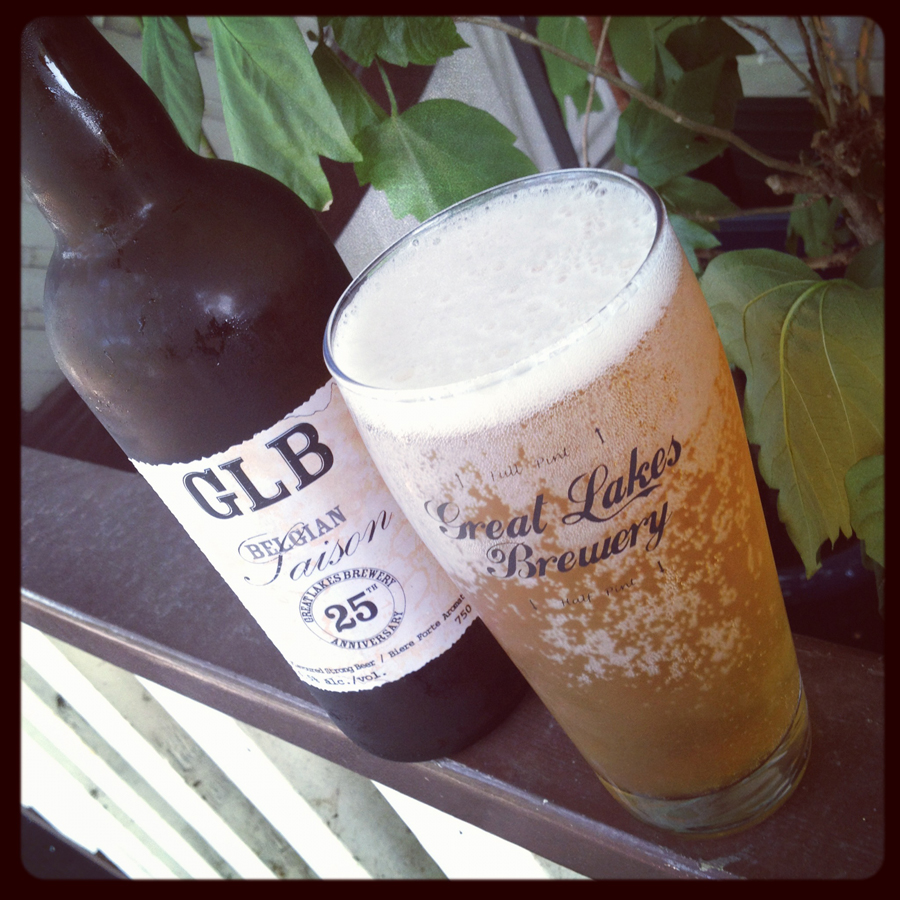 Most brewers now make their Saisons tart and quite dry, with spices and nice hoppy notes. They are highly refreshing and bright, and are perfect for the hot summer. While there are many notable Belgian varieties still (the epic Saison Dupont being one of the best, and best-known), craft brewers in the USA have adopted this style, and are truly excelling at it. Thankfully, Canadian brewers are producing some excellent versions too. From the USA, look for Goose Island Sofie (Illinois), which has good distribution. Locally, look for Driftwood Farmhand Ale (B.C.), Black Oak Summer Saison (Ontario), the Station Series of Saisons from Hopfenstark (Quebec), or Dulcis Succubus from Le Trou du Diable (Quebec; an "imperial" Saison at 8.4 per cent), as well as a variety of versions from Great Lakes Brewery (Ontario).
Berliner Weisse, also has a somewhat unusual history, in fact, nobody is really sure how Berliner Weisse was developed. There certainly is history of wheat beer being made around Berlin, but how it came to it's characteristic light sourness and low alcohol is, at best, unclear. There are a few theories, but suffice to say, no definitive answer. It also has a fairly unusual (and fascinating!) brewing process that I won't bore you with here, except to point out that at no point is the wort (what beer is before it's fermented) boiled. Boiling, among doing other things, sterilizes the liquid, so that the brewer knows the yeast they add is the only microorganism in the fermentation. Because of this, Berliner Weisse beers have other bacteria that were on the grains and hops. Most Berliner Weisse are also fairly low alcohol, normally around 3 per cent, making them very sessionable.
By the middle of the last century, the style was nearly extinct. With it's fiddly brewing process, and with people's tastes moving towards lagers, there was not much demand for the funny little sour ale from Berlin. With modern craft brewing, the style has enjoyed a resurgence, and while they're still not the easiest beers to chase down, there are a number of regularly produced ones and some seasonally available. The ones I know are Hopfenstark Boson De Higgs (Quebec; they also make others), Dieu du Ciel! Solstice d'Ete (Quebec; often they make batches of this with fruits like figs or raspberries), Nickel Brook Green Light (Ontario) and Bellwoods Muggleweisse (Ontario). In fact, Bellwoods Brewery in Toronto has dedicated a fermenting tank solely to Berliner Weisse this summer, making a variety of different interpretations. I had a smoked rhubarb version last week, and it was divine. If you find yourself in Toronto, do stop by for a glass or three.
Mussels in Saison

Mussels are a great, sustainable, seafood choice. When you get yours, they should be chilled and smell of the sea (not a beach at low-tide).

3 medium shallots, chopped

2 stalks of celery, chopped

1/2 bulb of fennel, chopped

2LBS fresh mussels, de-bearded

2 cups good saison

1 tbsp coriander seeds, crushed

1 tbsp white pepper corns, crushed

Salt to taste

In a deep skillet (with fitting lid) or shallow pot, sautee the shallots, celery and fennel over medium-high heat, until clear (about 3-4 minutes). Add the mussels and raise heat to high. Pour in saison and spices, and cover. Simmer for 3-4 minutes and check; mussels are done when their shells open. Try not to over-cook. Odds are, not every mussel will open. Serve with fresh crusty bread or frites and mayonnaise. Makes a meal for two or a side/appetizer for four.
Summer Beer Taste Test, 2013