Farm To Table, Meet Vine To Wine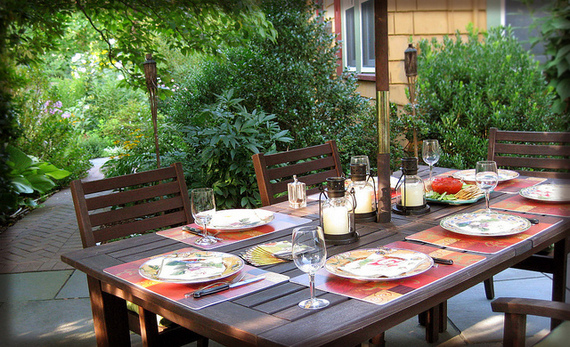 (Photo credit: Carol Norquist via Flickr).
Chefs and foodies everywhere agree that a delicious dish starts with the highest quality ingredients. So why don't we think about this when choosing a wine?
Farm to Table Defined
The farm-to-table movement is about reconnecting with where our food comes from. The emphasis is on quality ingredients you can trace back to the farm to understand how it was grown, harvested and got to your plate (or glass).
It's the slow food movement, trying to move us away from the processed convenience foods we've created and back to wholesome food the way nature intended. Basically, it's the polar opposite of fast food.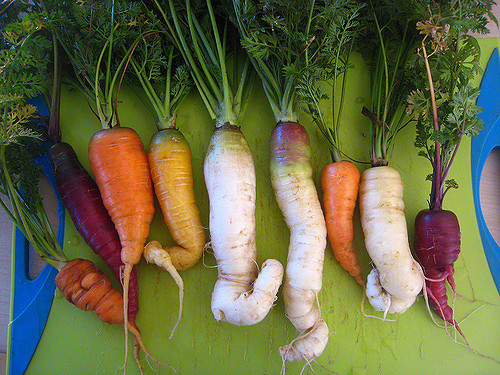 (Photo credit: Brotherly Walks via Flickr).
Farm-to-table cuisine means locally sourced and seasonal ingredients are centre stage. Heirloom and heritage ingredients are also prominently featured to encourage variety in terms of taste and nutrition. For example, purple potatoes, red carrots, yellow tomatoes and candy cane beets offer different nutrient profiles than the hybridized types you'll see in most grocery stores.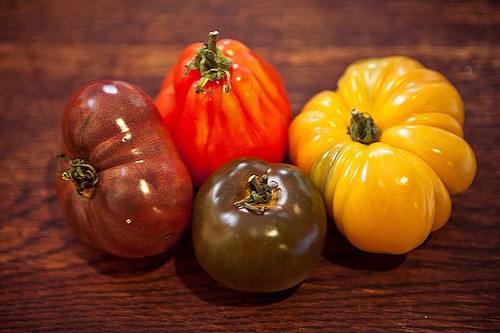 (Photo credit: Gabriel Li via Flickr).
The genetic diversity amongst heritage foods not only adds variety and deliciousness to our diets, heirloom varieties have developed natural resistance to diseases and pests and adapt to changes in climate and soil. Hybrids have been created to withstand long journeys and to be bigger and better looking rather than to be tasty or nutritious.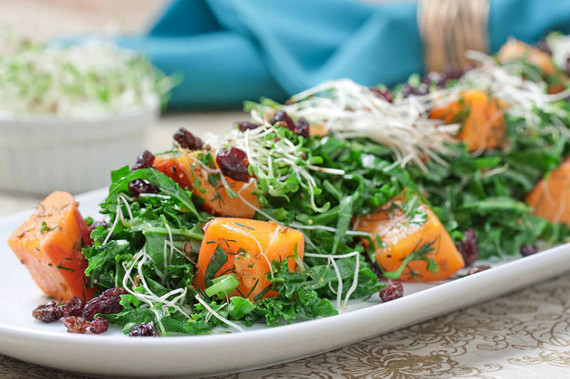 (Photo credit: Kristen Hess via Flickr).
The best part about preparing meals with farm fresh ingredients is the recipes are super simple. The amazing flavours of the ingredients speak for themselves.
Vine to Wine
With wine, knowing where the grapes are grown and what type they are is an essential aspect of wine appreciation. A wine's flavour is a complex mix of elements such as terroir, which includes climate, soil and grape varieties and captures the "sense of place" of a wine. But we don't often wonder about how the farmer's involvement with his grapes can further impact a wine's character.
Tom Gore, northern California grape farmer for Tom Gore Vineyards says, "Just like a chef needs outstanding ingredients to let a dish shine, a winemaker needs high quality grapes to make a good wine."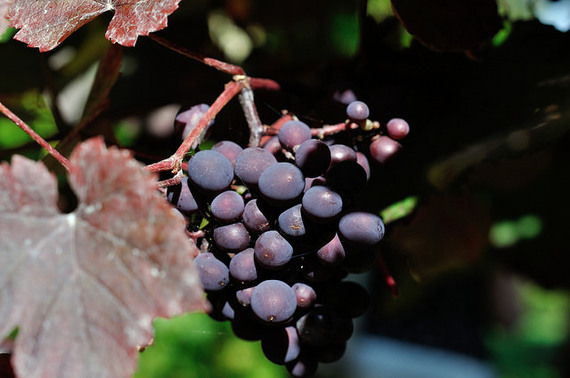 (Photo credit: M. Shattock via Flickr).
How Farming Impacts Wine Quality
Pruning:
Before the vines begin to grow, pruning techniques lay the foundation and shape the uniformity, balance, and ultimately the quality of the vines for the growing season.
Growing Season:
The farmer and winemaker meet to align on wine style, and tailor the farming to achieve the desired style. Farming practices include removing less/more leaves and thinning the shoots and fruit clusters as needed. The timing and severity of these activities affect the flavour of the grapes and ultimately the wine.
Harvest:
"At harvest we reap the benefits of a year of work. It's an amazing feeling", Tom explains. The farmer and winemaker collaborate daily to ensure the grapes are harvested at the prime moment in each block of the vineyard.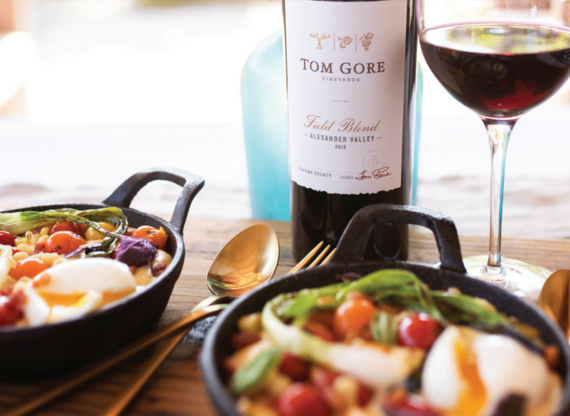 (Photo credit: Tom Gore Vineyards. Used with permission).

Farm Fresh Recipes
Try some seasonal Sonoma-inspired farm-to-table recipes such as Thyme Grilled Sardines and Blistered Sun Gold Tomatoes with Pine Nut Vinaigrette, Grilled Fingerlings and Cabernet Ketchup and Creamy Polenta and Charred Summer Vegetables with a Soft Farm Egg.
What your favourite farm-to-table recipe? Join the conversation on Facebook at 80 Twenty Nutrition.
Disclosure: Christy collaborated with Tom Gore Vineyards in writing this article. All opinions are 100 per cent Christy's own.
Follow HuffPost Canada Blogs on Facebook
MORE ON HUFFPOST:
Brunch and Wine Pairings For The Ages
One bite of Corkbuzz's lemon ricotta pancakes followed by a sip of German Riesling and you'll be sold. The sweetness of the wine works well with the sweet pancakes, especially when there's some citrus in there to even things out.

Eggs are traditionally a difficult food to pair with wine, Maniec told us. You want to stay away from tannins and oak, she says. Sparkling wine is a great option. We're in.

Corkbuzz's cornflake-crusted French Toast, which comes with seasonal jam and whipped cream, goes well with an oaky Pinot Noir. The oak in the wine melds with the berry and vanilla in the French toast, Meniac says, making for an exquisite pairing. Whether you'll be able to get up from the table afterwards is on you.

A wine like Gruner Veltliner, which is a "refreshing, medium-bodied, peppery white wine with stone fruit flavors," goes well with greens and vegetables. The wine is great for any vegetable frittatas or quiches, or the kale and apple salad on the menu you know you should order but probably won't.

A rosé can hold its own against a burger, but it's light enough for brunch. Corkbuzz offers a whole class on pairing burgers with rose, so you know the combination is a winner.
Follow Christy Brissette, MSc, RD on Twitter: www.twitter.com/80twentyrule