Will Canada Lead in Fostering Social Entrepreneurship?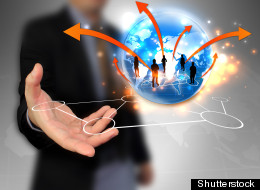 In this era of chronically tight government budgets, consider this: every year while Canadians spend billions of dollars on jails, courts, and police to prevent criminal inmates from re-offending -- with mixed results at best -- a prison outside London, England, has a strategic program to prevent recidivism that costs government almost nothing.
And the seared duck breast with carrot and coriander risotto is decidedly more scrumptious.
You see, the Clink Restaurant in Surrey is run by convicts -- or rather, staffed by the recently and currently incarcerated. It's the training centre for a social enterprise that provides inmates at High Down prison with training, certification, and links to full-time, post-release employment in the culinary and hospitality industries.
It was one of hundreds of social enterprises represented at the 2013 Skoll World Forum, where the growing movement of businesses making a profit and a difference was recently celebrated, and best practices were exchanged.
These so-called social entrepreneurs are unburdening governments and charities by tackling local and global issues from peace in the Middle East and clean water, to education and sustainable fisheries.
But not so much in Canada. Although the forum and the pioneering foundation behind it were started by Canadian Jeff Skoll, there were noticeably very few Canadian social entrepreneurs among the delegates two weeks ago.
That's because Canada trails the U.K. and other countries in taking full advantage of this burgeoning, win-win movement that merges smart business sense and the pursuit of a better world. The ideas and the people are ready to go, but our governments hold us back.
In 2005, the United Kingdom created the legal structure for Community Interest Companies (CICs) to use business models for social objectives. CICs can raise capital and are taxed like regular businesses, but their assets and surpluses must be dedicated to their social purpose instead of maximizing profit.
In the United States, nine states have similar legislation allowing Low-Profit Limited Liability Companies (L3Cs), but only two Canadian provinces -- British Columbia and Nova Scotia -- are developing regulatory process to support social enterprises, expected to come into effect this year.
The main advantage of the CIC and L3C is the public recognition that these businesses must operate for a social purpose. Consumers increasingly seek to make a difference outside traditional charitable giving, namely through their everyday consumer choices. Setting up clear regulations tells consumers which companies are providing products or services -- or investing a portion of their profits -- toward solving societal problems.
Some companies make such claims -- think "greenwashing" so common on alleged environmentally-friendly products -- without having to provide any proof that they are providing a benefit. But businesses legally required to provide a social benefit -- and clearly identified or branded as such -- help consumers make ethical spending choices to maximize the greater good.
Social enterprise is not an unfamiliar concept in Canada. Institutions like the MaRS Discovery District in downtown Toronto, the Social Enterprise Council of Canada, and the B.C. Centre for Social Enterprise link and support social entrepreneurs across the country. Businesses like Groupe Convex outside Ottawa and Winnipeg's BUILD train and hire people with barriers to employment, and Vancouver's Atira Property Management Inc. donates all its profit to its partner organization that works to end violence against women.
But the potential is much greater. There are 7,000 CICs in the UK, and 700 L3Cs in the US. In addition to setting up a similar regulatory structure to those jurisdictions, the Canadian government could also give preferential treatment for social enterprises that are tackling social ills, such as preferred bidding for government contracts or easier access to start-up capital or loans.
Our personal story is a telling tale. When we decided to start Me to We, a social enterprise in support of our charitable work, we found the absence of any credible guidelines.
So we cobbled together a structure that would enshrine a social benefit into our founding principles, creating a system of governance, and giving consumers the certainty they need that the social enterprise's products go toward a social good. Half of Me to We's annual profits are donated to Free The Children and the other half are re-invested in the social enterprise to grow its mission.
Creating the structure for a social enterprise took the generosity of two of Canada's best law firms and a retired Supreme Court justice to help us -- one an Oxford University-trained lawyer, the other an MBA grad. But not every youngster with a good idea has such help. A simple process such as the UK model and those under consideration in B.C. and Nova Scotia would make it easier for aspiring social entrepreneurs to get their projects started.
Canada can quickly become a world leader in the emerging social economy by making it possible to do good and do well at the same time.
Craig and Marc Kielburger are co-founders of international charity and educational partner, Free The Children. Its youth empowerment event, We Day, is in 11 cities across North America this year, inspiring more than 160,000 attendees from over 4,000 schools. For more information, visit www.weday.com.
8 Innovative Ways To Fund Your Business
Are there people in your community who you think would be willing to invest in your business idea? Need a way to reach them and handle the logistics? Try crowdfunding. Here's how it works: entrepreneurs use a crowdfunding site to build personalized web pages through which they can raise money from their friends, family or anyone interested. Often, investments can be as little as $1. When the business turns a profit, investors -- hopefully you'll attract a lot of them -- receive a cut of the profits in proportion to their investment. And each person's risk is low because he or she is part of a "crowd" of investors. The most prominent crowdfunding site is Kickstarter, which bills itself as the "largest funding platform for creative projects in the world." In order to receive funding on Kickstarter, users must set a funding goal for their projects and then reach or exceed it, or no money changes hands. The site charges 5 percent of the funding goal if it is reached, and nothing if it is not. Kickstarter made headlines when one of the projects posted to its site raised $10,000 in just 39 days. Other sites like Profounder, which is currently in private Beta, aims to make crowdfunding easy for ordinary business owners. They'll assist in creating legal documents that will make the investments official and the terms easy to understand by all. Profounder will also enable users to hold both private and public rounds of investments, collect those investments, keep track of filings, deadlines and bookkeeping, and distribute repayments to investors automatically. Similar crowfunding sites include Investedin, Chipin and IndieGoGo. For fashion entrepreneurs, try CatWalkGenius. And for musicians, try Audimated and SellaBand.

"There may be no opportunity like the present for domestic microfinance to energize small business," said Gina Harman, President and CEO of ACCION, the largest non-profit domestic microlender in the U.S. Microfinance consists of lending small loans to businesses that don't qualify for traditional loans or other investments. The loan amounts typically fall under $35,000, and are as little as hundreds of dollars in some developing nations, where the model first became popular. Although microfinance in the U.S. has been around since the 1980s, there are only a handful of organizations today that make more than 100 loans a year, including ACCION USA, Opportunity Fund and Kiva.org. According to the Aspen Institute, domestic microfinance groups loaned $57 million in 2008 (the most recent data available), up 68 percent from a previous survey in 2002. Small business microloans average nearly $9,000, Aspen's most recent survey found, and are usually capped at about $35,000. Just over a year ago, Kiva.org launched a microfinance program in the U.S, which recently received a boost from Visa. Kiva's U.S. microloans average $7,000. For more information on domestic microfinance, keep an eye on Gina Harman, who will be regularly contributing posts on the topic to HuffPost's Small Business America.

Peer-to-Peer Lending or "P2P" is for-profit lending between a lender and an entrepreneur without the intermediation of a traditional financial institution. Pioneered by the startup Zopa in the U.K. in 2005, and by Prosper in the U.S. in 2007, most peer-to-peer lending takes place on the internet. But P2P has taken a lot of heat in recent years. Slate's Mark Gimein pointed out in early 2010 that Prosper was essentially a "microcosm" for the credit crisis: unqualified borrowers, high interest rates and even higher default rates. Many lenders using Prosper lost money during the Great Recession. But Reuters financial blogger Felix Salmon still has hope for P2P lending site Lending Club, which claims to have issued more than $170 million in personal loans and paid out more than $12 million in interest to investors since 2007. Still, be forewarned, this kind of financing can risky for both borrowers and lenders.

Angel investors are high-net worth individuals who make equity investments in young companies using their own money. To find an angel investor in your locale, New York Times' small business blogger Adrianna Gardella suggests going to the many networking events they hold. To search for angels nationwide, the two best online listings of active angels are the Angel Capital Association and the Angel Capital Education Foundation, supported by the Kauffman Foundation. Two very good search tools can be found on AngelList and Angelsoft. And business incubator programs can also be a great place to find angels (here's a solid list). Finally, make sure to abide by the "do's and don'ts for wooing angel investors" and take this advice from some seasoned veterans.

Even before you begin your search for venture capital, you'll need to learn how the venture capital game works. Don't you want to know what that VC is really thinking during your pitch? First, run to your local library to pick up a copy of Venture Capital and The Finance of Innovation by Andrew Metrick or buy a used copy online. Second, keep an eye out for Huff Post's new small business section's VC series, in which we'll explore exactly what venture capitalists look for in the companies they invest in. Once you've equipped yourself with the proper VC know-how, sign on to Angelsoft and AngelList -- and find your VC. (Pictured Above: A partner at the venture capital firm Kleiner Perkins announces a $100 million fund to spur the development of applications for the iPhone.)

Unlike most of the Small Business Administration's (SBA) loan programs, the SBA's 7(m) Microloan Program does not require borrowers to go through a bank. The loans come directly from the SBA, and are administered to business owners via "nonprofit community-based intermediaries." (To find the name of an intermediary micro-lender in your area, visit this section of the SBA's website.) The qualification criteria for these funds are also considerably less stringent than traditional SBA-backed bank loans. Over the last 18 months, Congress has tripled the amount available for SBA microloans in the U.S. to $75 million nationwide. And in October, the SBA increased the ceiling for each microloan to $50,000, up from $35,000. Currently, the average microloan amount is about $13,000, according to the SBA. (Pictured Above: President Barack Obama and Small Business Administration Administrator Karen Mills deliver a speech)

CDFIs are financial institutions that provide credit and financial services to underserved communities. They might be community banks, but they can also be credit unions, development loan funds, venture capital funds or community development corporations. Originally formed in the early 1980s, CDFIs are mainly funded by Treasury and currently manage over $30 billion in assets. Find one of the 1,000 CDFIs in the U.S. at the bottom left of this page and check out Entrepreneur's article on CDFIs for additional information. (Pictured Above: A CDFI plans to redevelop a community in Louisiana.)

You'll likely need the help of a financial planner or third-party retirement-plan administrator for this tricky strategy. These professionals can help you set up a C corporation and establish a corporate retirement account. You can then roll outside retirement accounts into the corporate plan and invest the money into your own company's stock, a move that's also called a "self-directed IRA." Warning: there are serious dangers. This method of financing not only risks your retirement (given that most startups fail), but will likely cost you big money, as advisers charge several big upfront fees to help set up this kind of plan and levy large annual costs. Plus, the IRS will be watching.
Follow Craig and Marc Kielburger on Twitter: www.twitter.com/craigkielburger