Defending a Free and Open Internet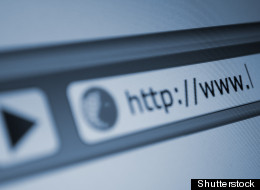 Over the past two decades, the open Internet has become so central to our everyday lives that many people living in democratic countries now take it for granted. Our free and open Internet gives all of us the power to communicate, advocate, innovate, and share ideas with each other. We know the Internet is a crucial tool for people around the globe to share ideas and work collectively to build the world we all want.
Yet, as recent shocking revelations have shown, the Internet freedoms that many take for granted are increasingly under siege -- whether from intrusive secret government spying, or from old media conglomerates trying to shore up their outdated business model by pushing for extreme new Internet censorship rules. These threats have sparked a remarkable wave of protest from hundreds of thousands of pro-Internet citizens across the globe.
Since Internet use first became widespread in the early 1990s, we've seen powerful and unaccountable interests attempt to undermine our open Internet -- whether by monitoring our communications, censoring free expression online, clamping down on our innovation, or hindering the free flow of ideas.
Over the years, we've seen this threat manifest itself through an alphabet soup of initiatives such as ACTA, PIPA, SOPA, and most recently the Trans-Pacific Partnership (TPP) and the disturbing revelations of blanket spying by the U.S. NSA, Britain's GCHQ, and Canada's CSEC on the Internet activities of millions of innocent citizens.
To defend the open Internet, hundreds of thousands of people and organizations, including OpenMedia.org, have come together to support the Declaration of Internet Freedom. We joined this international movement to defend our Internet freedoms because we believe that they are absolutely essential if we are to protect democratic values in an interconnected age.
The Declaration of Internet Freedom supports transparent and participatory processes for making Internet policy and the establishment of five basic principles:
Expression: Don't censor the Internet.
Access: Promote universal access to fast and affordable networks.
Openness: Keep the internet an open network where everyone is free to connect, communicate, write, read, watch, speak, listen, learn, create, and innovate.
Innovation: Protect the freedom to innovate and create without permission. Don't block new technologies, and don't punish innovators for their users' actions.
Privacy: Protect privacy and defend everyone's ability to control how their data and devices are used.
At OpenMedia.org we believe in these principles so strongly that we've formally adopted them as our guiding principles to our work in Internet governance. An open Internet can bring about a better world - but the Internet can't defend itself. Only an active and engaged citizenry can do that.
If you agree, join our global movement by adding your name to the declaration at OpenMedia.org -- and take action by sharing your vision for a Fair Digital Future using our new Internet Voice tool -- we'll use your input to create a plan for a fair digital future free of online spying and censorship. Join in today!
How Internet Is Restricted Around The World
Internet use is extremely restricted with many of North Korea's 24 million people unable to get online. Some North Koreans can access an internal Intranet that connects to state media. Members of the elite, resident foreigners and visitors in certain hotels are allowed full access to the Internet.

Most Western social media sites such as Facebook and Twitter are blocked in Iran, as well as political opposition and sexually explicit websites. But proxy server sites and other methods are widely used to get around the official restrictions. Iran has announced plans to create its own domestic Internet with fully monitored content, but international experts question whether such a complete break from the worldwide Net is possible. Earlier this week, Iran accounted it had developed its own YouTube-style video sharing site.

There are more than 500 million Chinese online but they contend with an extensive Internet filtering and censorship system popularly known as the "Great Fire Wall." Censors police blogs and domestic social media for content deemed pornographic or politically subversive and delete it. Many foreign websites, including YouTube, Facebook, Twitter and the New York Times are blocked. Searches for controversial topics such as corruption scandals or jailed Nobel Peace Prize winner Liu Xiaobo return error messages. Users evade controls using proxy servers.

Tight control, slow connections and high costs mean only around 5 percent of Cubans have access to the global Internet, with another 23 percent relying instead on a government intranet with very limited content. Web access is mainly via public facilities where people must first register with identification.

Political sites deemed threats to the state are often blocked. Since the Arab Spring, authorities across the Gulf have stepped up arrests of bloggers and others for posted considered offensive to rulers or advocating political reforms.

Internet censorship is prevalent across former Soviet Central Asian republics, but the strongest restrictions have been recorded in Iran's authoritarian neighbors to the north, Turkmenistan and Uzbekistan. Controls are strictest in Turkmenistan, where social networking sites Facebook and Twitter are out-of-bounds, as is video-sharing site YouTube and numerous news websites. Uzbekistan has taken a less extreme approach, but sites critical of the government are blocked as a matter of course. Tajikistan, which is like those countries also ruled by an unchallenged strong-man ruler, has twice this year barred access to Facebook after web-surfers used the site to post material critical of government officials.

The government restricts access to the Internet and closely monitors online communications. The U.S. State Department's latest human rights report said the Eritrean government monitored email without obtaining warrants as required by law, and that all Internet service users were required to use one of the three service providers owned directly by the government or controlled through high-ranking members of the country's sole party. But the vast majority people do not have Internet access.
Follow David Christopher on Twitter: www.twitter.com/dchristopher_bc