Working Together For The Common Good
National Volunteer Week is a wonderful opportunity to celebrate Canadians from all walks of life who have done exceptional volunteer work in a wide range of fields.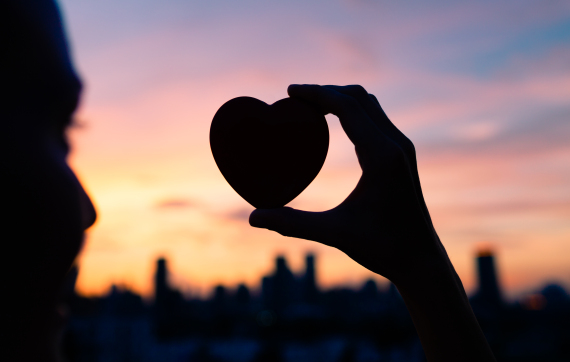 (Photo: Kierferpix via Getty Images)
Earlier this week at Rideau Hall we had the pleasure of presenting the Sovereign's Medal for Volunteers to 46 outstanding individuals from who are giving their time, talent and resources to others. Since my installation as governor general, I'm very pleased to have been able to recognize more than 1,500 generous and compassionate volunteers from across Canada.
Like so much in our lives and society, giving is constantly evolving. We've noticed that ways in which Canadians give are changing, and in order to build an even stronger culture of giving in this country, we need a clearer picture of the trends and the multiple ways in which giving is happening, from coast to coast to coast. The question for me is how we can do better?
We need better insight into how the values that lead to giving are being learned and shared-particularly by young people.
And we need a stronger set of tools and evidence-based approaches to encourage giving behaviour.
We want to explore the why and the how of giving.
Ultimately, we may in fact require a new definition of what it means to "give."
That's why today I will be hosting a conference on giving at Rideau Hall. We want to explore the why and the how of giving.
This one-day national conference will focus on three major themes: the state of nation on giving, how and why millennials are giving, and how the application of behavioural sciences can encourage giving behaviour. We want to increase connectivity among sectors and explore the development of a national approach to encourage giving behaviour.
We've invited as panelists and participants non-profit sector leaders, fund development professionals, representatives of corporate and government charitable initiatives and members of academia focused on giving behaviour. Together, they will share their views on current trends in giving and how this behaviour can best be encouraged.
Canadians will be able to follow the conference online at www.gg.ca/commongood and submit their questions to our panellists.
Let's all think about why and how Canadians can be encouraged to give their time, talent or treasure for the common good, and then find ways to put our ideas into action.
And let's challenge ourselves to become an even more caring nation.
Happy National Volunteer Week everyone!
Follow HuffPost Canada Blogs on Facebook
Also on HuffPost:
Volunteering With Your Family
Introduce your children to books that encourage compassion and generosity toward others. Try "The Lorax" by Dr. Seuss for its message about the environment, "The Legend of Bluebonnet" by Tomie De Paola for its focus on sacrificing for others, and "Something Beautiful" by Sharon Wyeth, which is about seeing beauty in the unlikeliest places. Biographies about inspiring figures ("Martin's Big Words: The Life of Dr. Martin Luther King, Jr." by Doreen Rappaport) can also spark important conversations on how they can pitch in.

A great way to get your family invested in volunteering is to use it as a way to explore their interests and talents. Are they into sports? Volunteer to coach a youth league or help them start a collection of unused gear to donate to a school or organization in need. Are they crazy about animals? Pitch in at a pet shelter or with an animal welfare organization. To foster an even deeper sense of togetherness, participate in activities that explore your family's heritage, whether it's volunteering at a museum or reading stories at your local community center.

What sparks excitement in a teenager may provoke boredom or confusion in your grade-school child. Try to turn younger children on to volunteering by starting with simple visit to a food bank or clothing drive where they can sort items. Alternatively, you can help them start an ongoing collection (glasses, old cell phones, etc.) to donate. For older children, activities that connect to their interests and skills will help them develop their talents, stay out of trouble and serve others.

It's too easy to lose out on the real spirit of the holidays when you're caught in a whirlwhind of materialism. How about finding a way to make your holiday about slowing down and spending time with your family? There are plenty of food banks, hospitals, homeless shelters and retirement homes that welcome volunteers on holidays like Thanksgiving and Christmas. It's a great way to establish a ritual of volunteering with your kids that could well extend through the rest of the year.

Even if your family can't devote a whole day to volunteering, incorporate giving as a routine. Make service both a long-term commitment and an everyday occurrence. And the benefits are long-lasting: According to Tanisha Smith, a national director of volunteer services for Volunteers of America: "Two-thirds of youths who volunteer become active adults who volunteer."

We admit that it's a hard sell to get your kid to sacrifice the allure of the traditional birthday party, but Volunteer Guide has some great pointers for making volunteering -- and fun! -- the main attraction. Encourage guests to donate a small sum to a charity of your family's choice in lieu of an extravagant gift. And instead of useless party favors, kids can leave knowing that they've made the world a little brighter, whether they've written a letter to a sick kid or planted a tree.

Volunteering is a great opportunity to model good values and have important conversations with your kids. Make it meaningful by asking them questions before, during and after: What do they hope to get out of this day of service? What did they learn? Go to DoingGoodTogether.org for more great discussion-starters.
Follow David Johnston on Twitter: www.twitter.com/GGDavidJohnston