Why's The Private Sector Playing Taxpayers' Foreman In B.C.?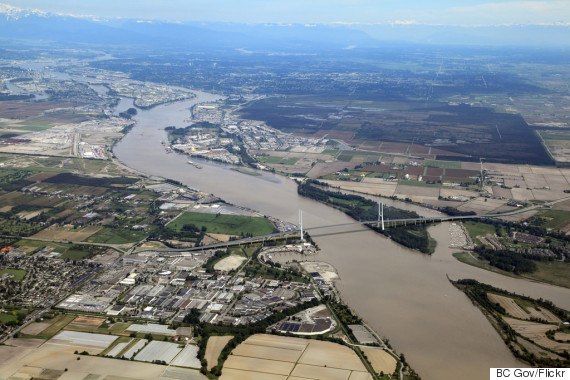 Massey Tunnel bridge replacement project. (Photo BC GOV/FLICKR)
In 2009 -- with the B.C. election fast approaching -- the B.C. government went on a full-court press to get the Port Mann/Highway 1 improvement project deal signed and past the point of no return.

Now, with the 2017 election on the horizon, history is repeating itself, but this time with two megaprojects: Site C and the Massey Tunnel replacement project.

Yet, one aspect to these multibillion-dollar projects remains shrouded in mystery for most British Columbians: who's in charge?

Who calls the shots on virtually every decision -- from design changes to cost overruns -- once the shovel hits the ground? The taxpayers' foreman, if you will.

Is it the minister responsible? A deputy or assistant deputy minister?

Not necessarily.

On major projects, more often than not, the government assigns the job to someone in the private sector.

How did B.C. end up in the peculiar situation of having to rely on the private sector to oversee private sector construction companies working on public sector infrastructure projects, potentially signing off on billions of tax dollars in cost overruns along the way?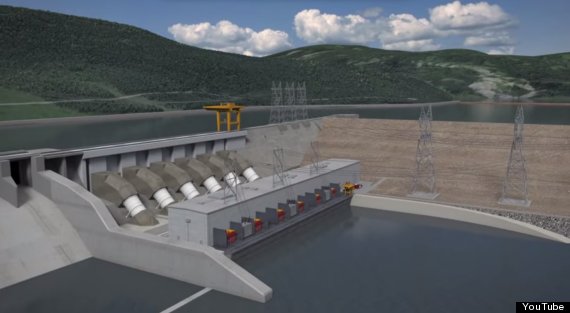 Rendering of B.C.'s Site C project. (Photo: YouTube)

Public Safety Canada's 2012 report, "Economic Sectors Vulnerable to Organized Crime: Commercial Construction," offers a clue (page 29).

"In 2001, public agencies in B.C. assumed responsibility for their own procurement.

Our sources in B.C. indicate that government officials responsible for procurement lack the requisite expertise in relation to commercial construction projects.
Many of those who formerly had the expertise have retired or moved on to the private sector."

The taxpayers' foreman on the Port Mann project was Gary Webster, a senior vice-president at CH2M Hill until the summer of 2009, when he became a partner at accounting firm KPMG.
His responsibilities -- spelled out in the Kiewit & Sons/Flatiron General Partnership contract with TIC -- included: "negotiate and make all consequential decisions on behalf of the Authority, audit and monitor the Constructor's Quality Management System, perform all such functions as may be ascribed and perform such other functions in respect of this Agreement or any other."

Lest there be any doubt as to his authority: "The Constructor and the Design Build Contractor are entitled to treat any act of the Authority's Representative which is authorized by this Agreement or any other Authority Project Document as being expressly authorized by the Authority, and shall not be required to determine whether any express authority has in fact been given."

According to Webster's resumé (page 333) -- found in a 2014 Mackenzie County, Alberta council document -- he was also the province's representative on the Sea-to-Sky highway project and the procurement director for the entire Gateway program.

His responsibilities included: "guiding the identification, approval, risk review, development, implementation of the procurement process, and contract negotiations" for the Port Mann, the North and South Fraser Perimeter Roads and the Pitt River Bridge.

One word not found in his resumé? Overrun, as in cost.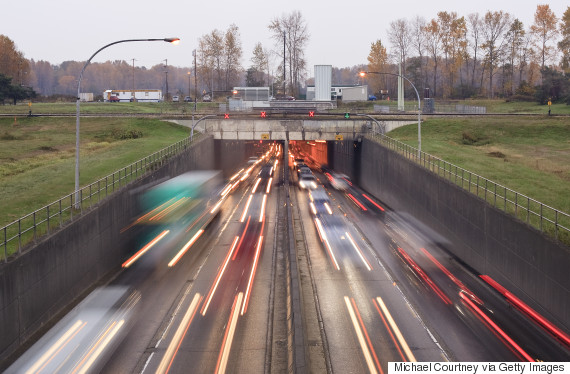 The Massey Tunnel in Richmond, British Columbia. (Photo: Gettystock)

Webster is familiar with the subject.

Sometimes a letter isn't always as important for who signed it, or who it was addressed to, as it is for who was carbon-copied in it.

Such is the case with a letter dated Oct. 9, 2007, from Garry Dawson, Project Director, Port Mann/Highway 1 project to Environment Canada.

Webster was carbon-copied, which means he was very much on the job when the government publicly recommitted to its $3-billion Gateway estimate -- including a $300-million contingency fund -- only four days before.

The latest Gateway price tag totals $4.77 billion, nearly 63 per cent over the government's first estimate.

The Port Mann alone was $3.3 billion, more than double its original estimate, enough to pay for two Coquihalla Highways in 2016 dollars.

How times change.

After assuming office in 1986, then-premier Bill Vander Zalm called a public inquiry to investigate cost overruns on the Coquihalla.

Commissioner Douglas MacKay found "the financial reporting of the project to be tainted with an atmosphere of deceit and prevarication by both politicians and public servants. The legislature was avoided, the legislature was misled by the documents presented to it, the true costs were not reported in a forthright manner."

Findings that could easily apply to the fears of many over the selective information the government shares with the public today on both the Site C and Massey projects.
Follow HuffPost Canada Blogs on Facebook
Also on HuffPost:
Highway To The Danger Zone: How To Avoid Spending Money You Don't Have
Countless people have been convinced to initially sign up for a shiny piece of plastic in exchange for a free t-shirt or a light-up pen; before you know it, you're tearing through Groupon and Amazon like a demon possessed. You wouldn't make a large purchase, such as a car or a TV, without researching first. Why would signing up for a credit card be any different? Remember that a credit card is a bigger commitment than you think and shouldn't be decided on in a whim. Researching which credit cards are compatible with your hobbies can benefit you in the long run, as opposed to blindly signing your name away. This is especially prevalent for financially vulnerable college students, to the point where the U.S. federal government has banned credit card marketers from university campuses. No word on a Canadian equivalent to this regulation -- yet.

It's painful for anyone to part with their hard-earned money, even if the expenses are absolutely necessary. That's part of the appeal of credit; you don't truly feel the money physically leaving your wallet at any point during your purchase. But don't be too eager to repress that uneasy feeling of spending! By spending what you have on you at that moment, you're more likely to avoid spending money that you don't have - something that you might not otherwise notice building up on your credit bills. Paying with cash and debit will make it seem like you got hit hard today, but it's better than racking up the dollars on bills that you can always 'get to' tomorrow.

Allot a specific amount for every expense you have for that week or month, and don't be tempted to dip into that amount for other frivolous things. Budgeting on paper helps, and if you're not the pen-and-paper kind, there are a multitude of phone apps that can aid you on-the-go. If you have $50.00 to spend on eating out that week, don't go over that amount on your next dining experience. Have an eye out for a new piece of clothing you've wanted? Walk away from that dream jacket if it'll take breaking the bank to have it. Put down the bucket of sweet, guilty-pleasure ice cream if it's not on your grocery list. And speaking of lists...

This is a good idea for visual learners who can work with written cues. Writing a list -- even if it's for something simple as picking up your dry cleaning, buying pet food and a new blouse for your job interview -- can serve as a visual reminder on the things you are actually set on purchasing. Not on the list? Don't buy it. Restrain yourself from buying things that are not on your list, as the things you write down on a piece of paper before you leave your house will be the things that you intended on buying, not the things you convinced yourself were good ideas at the time.

It's part of human nature to seek out pleasure and comfort after, say, a long day at work or back-to-back coursework. It's good to treat yourself to a comforting pricey coffee or that new phone case once in a while, but treating yourself after every single accomplishment you make in your day-to-day life will quickly leave you with empty pockets. If you're really waiting for a big-ticket item, budget and save up for the purchase. Not to mention, if having beers after a day at work becomes a way of rewarding yourself, it will most likely become the new norm for you. Don't rely on material rewards to re-energize and motivate you, and let 'rewards' remain more sporadic than constant.