Why Is A Preventable Disease Still Claiming Lives In Canada And Beyond?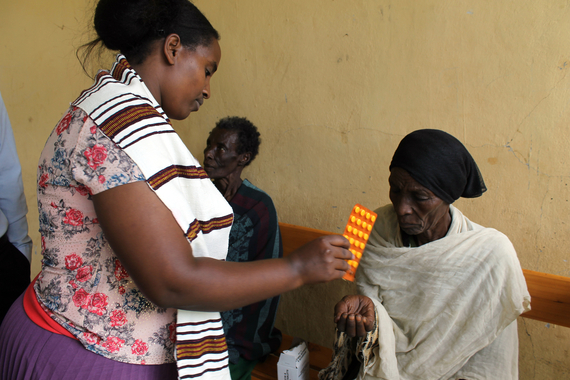 It's World Tuberculosis Day, and this year it will be marked with the sad distinction that we have allowed this preventable, curable disease to become the world's biggest infectious killer. The millennia-old disease tuberculosis (TB) now outranks even HIV/AIDS in the number of lives it claims, at over 1.5 million a year.
TB is an airborne disease found in every country in the world. If untreated, one person with TB can infect 10 to 15 others within a year.
The existing vaccine is largely ineffective and there is no simple test available in most places where people first seek care. Drug-resistant strains of the disease continue to spread, far outpacing the development of new drugs. And the treatment for drug-resistant TB can be a grueling process with sometimes devastating side effects.
With leading experts predicting that by 2050 evolving strains of drug-resistant TB could claim an additional 75 million lives worldwide -- costing the global economy $16.7 trillion -- the need for immediate action is clear.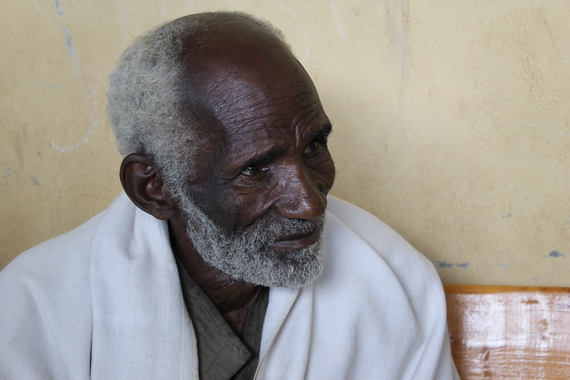 Even here in Canada, TB has been a serious health problem and stark manifestation of injustice in the north for almost 100 years. In 2013, the last year for which data is available, Nunavut had among the highest TB incidence rates in the world at 143.3 for every 100,000 people -- ranking worse than countries like Sudan, Ukraine and Sri Lanka.
On the other hand, the overall incidence rate for Canada was just 4.7 per 100,000. Although the TB strain found in Canada's north is easily treatable, its continuation and spread throughout northern communities is in large part due to overcrowded and substandard housing.
Fifteen years ago the world came together to adopt steep reduction targets for the number of deaths caused by three of the world's leading infectious killers: HIV/AIDS, TB and malaria.
To accelerate progress towards this goal, our country joined with key partners to support the establishment of The Global Fund to Fight HIV/AIDS, Tuberculosis and Malaria. Since then, programs supported by the Global Fund have saved an estimated 22 million lives throughout the world.
Canada has committed more than $2.1 billion (CAD) to the Global Fund since the first funding disbursements were made in 2002 -- our largest contribution to any international health institution. Our last funding commitment took place in 2013 and totaled $650 million (CAD).
In 2016, Canada will be asked to once again make a pledge. For every $100 million (USD) we choose to commit we will save up to 60,000 lives, avert up to 2.3 million new infections, generate an additional $300 million (USD) in domestic investment from recipient governments and spur $2.2 billion (USD) in long-term economic gains.
We, as co-chairs of Canada's HIV/AIDS and Tuberculosis (HAT) Parliamentary Caucus, are committed to working across party lines to ensure that Canada continues to be a global health leader by making a generous pledge to the Global Fund replenishment campaign.
In the coming weeks and months, we will also be calling on our counterparts throughout the world to join us in seizing this historic opportunity to tackle the TB crisis by stepping up to the plate with the resources and ambition necessary to get the job done. Indeed, every country must be willing to do its fair share if we are ever to end the misery of this preventable disease.
Alexandra Mendès, MP
Brossard - Saint-Lambert
Liberal HAT Caucus Co-Chair
Dean Allison, MP
Niagara West
Conservative HAT Caucus Co-chair
Don Davies, MP
Vancouver Kingsway
NDP HAT Caucus Co-Chair
The views expressed in this blog are those of the authors, and do not necessarily reflect the positions of CCIC or its members.
Follow HuffPost Canada Blogs on Facebook
MORE ON HUFFPOST:
World's Infectious Diseases
Haiti's recent outbreak of cholera has sickened over 3,000 residents and claimed the lives of 250.

Earlier this month, a new strain of the H1N1 virus, better known as "swine flu," had begun to show up in Australia, New Zealand and Singapore.

Bovine spongiform encephalopathy, or "mad cow disease," can be transmitted to humans via contaminated beef, and by 2009, a recent outbreak had killed 166 people in Britain alone.

Bird flu, otherwise known as the H5N1 virus, is identified by flu-like symptoms spread by birds. In 2009, the World Health Organization announced a total of 447 cases worldwide.

Severe cases of spinal meningitis can result in brain damage or death. Recent outbreaks have taken place in Nigeria and Chad.

Congo, Sudan and Uganda have suffered the worst outbreaks of Ebola -- a severe viral disease in humans and primates that causes fever, internal bleeding and skin rash -- in recent years.

The mosquito-borne infectious disease is widespread in tropical and subtropical regions, and affects an estimated 250 million people each year, the majority of whom are young children in sub-Saharan Africa.

The World Health Organization estimates that 2.5 billion people in both urban and rural areas are vulnerable to dengue fever, which is spread by mosquitoes.

Often called polio or infantile paralysis, poliomyelitis is an acute viral infectious disease spread from person to person, primarily via the fecal-oral route. Tajikistan and Angola have most recently experienced outbreaks.

A new statewide survey, reported in the Journal of Pediatrics, found that only a small fraction of U.S. doctors are able to properly identify the symptoms of Lyme disease, the most common tick-borne disease in the Northern Hemisphere.
Follow Development Unplugged on Twitter: www.twitter.com/CCCICCIC