Why Young Adults Need Porn Literacy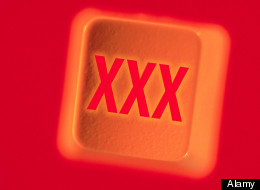 In addition to death and taxes, there are two other things we can be sure of:
* The internet is here to stay.
* Pornography is here to stay.
Young adults will figure out death and taxes on their own someday, but internet porn is something that they're dealing with right now. To do so it will be valuable to develop what I call Porn Literacy.
Porn Literacy is the set of skills that people need to decode and manage the porn in their lives --whether they watch intentionally, stumble on it accidentally, or are in a relationship with a porn consumer.
A cornerstone of Porn Literacy is the understanding that porn is not a documentary. It's fiction. Like all movies, TV shows, and video games, porn involves makeup, lighting, and editing. All media are constructed this way. What we consumers see and hear is a series of artificially created pieces that are cut and pasted together to form a coherent set of images.
In porn, these constructed images typically involve the human body. Porn is like an ESPN highlight reel -- full of glamorous touchdowns or slam dunks, but without the preparation, the emotions, the real-time adjustments, and the conversations that provide the real-world context for the brief moments of drama we see. If someone went to an actual football game assuming they'd see dozens of touchdowns, they'd be disappointed. They might wonder what's wrong with the teams, or with themselves, or whether football is overrated.
The same is true if people assume that real sex will be like porn. Or that it should be like porn.
Porn shows lots of penises, vulvas, and orgasms, but it doesn't show -- it can't show -- the things about sex that most people value: talking, laughing, kissing, whispering, negotiating, appreciating, cuddling. Feeling special, feeling desired, feeling graceful.
Consumers watch porn to get aroused, and watching an actual relationship is not arousing. It may be wonderful to experience, but it's boring to watch.
Young adults need to understand this when they watch or think about porn. Too many young people start their sexual careers attempting to duplicate porn, not realizing that this model lacks so much. And with valuable face-to-face communication increasingly replaced by brief digital syllables ("by 4 now;" "LOL;" "whtevr;"), young adults' ability to simply talk about what goes on in bed ("a little slower, please;" "let's stop so I can put on socks;" "I don't really like this, let's do something else;" "it seems like you're not really into this") is lagging further and further behind the needs of their sexual encounters -- whether hookup or more intimate.
Does porn drag people away from happy, exciting sexual relationships? Of course not. What masturbating-to-porn does offer is an alternative to sex that is boring, painful, or filled with anxiety. Unfortunately, many sexually troubled couples simply refuse to talk honestly about their situation. They'd rather argue about porn. They get nowhere, but it's easier than confronting "I just don't enjoy sex with you anymore."
People who don't watch porn often express concern about the content of porn, and have often been frightened by the deliberately misleading statements of anti-porn crusaders. What's actually in porn?
1. Some troubling stuff
2. Some not-troubling stuff
Some porn depicts violence; most doesn't. Some porn depicts people in pain; most doesn't. Most porn shows people with big smiles on their faces doing rather ordinary things -- things that most women and men do, have done, or would like to do. Fellatio is not violence. Cunnilingus is not exploitative. Vigorous intercourse is often quite mutual. And, as 50 Shades of Gray shows, millions of people are interested in S/M. That isn't violence either -- by definition, it's consensual and pleasurable to both parties.
When anti-porn crusaders describe depictions of happy people having oral sex as "degrading," "exploitive," or "violent," they are talking about their own misunderstanding of or discomfort with sexuality. That's a discussion of their emotions, not a rational discussion of an important social phenomenon.
So is there a reason to be concerned about the ugly, disgusting porn that is easily available on the internet? Yes and no. There is no data -- repeat, no data -- showing that people who consume porn are more likely to commit anti-social acts or have relationship problems. There's plenty of fear and speculation, but science just does not support this anxiety.
In fact, law enforcement statistics tell us that since broadband internet brought free, high-quality porn into everyone's home 12 years ago, the rate of sexual violence in North American has gone down. That reality is the exact opposite of the social disaster that anti-porn crusaders did predict and continue to predict.
The vast majority of porn consumers report no problems. The Sexual Disaster Industry, however, cynically promotes inaccurate ideas (all porn is violent, all actresses are abused, all consumers become addicted) and is successfully spreading a PornPanic throughout North America.
Which is a shame. There are indeed problems with an entire generation getting their sex education from a commercial industry overly focused on genitalia, kiss-less intercourse, and quick orgasm. But pathologizing the sexual imagery of an entire generation, misunderstanding the kind of education they actually need, and describing women as powerless victims of men's selfish pressure and uncontrollable lust is a terrible mistake that helps no one.
Young adults need society's support in creating their own vision of satisfying sexuality -- a vision that needs space for lust, passion, experimentation, and challenging taboos, along with affection and intimacy when desired. They need Sexual Intelligence, not a moral panic.
After all, sex isn't just an activity -- it's an idea.
Dr. Marty Klein is a Licensed Marriage & Family Therapist and Certified Sex Educator. He is the author of 7 books about sex, including his latest, Sexual Intelligence: What We Really Want From Sex and How to Get It. He will speak on March 7 at the Ramada Inn in Toronto on "Developing Porn Literacy in Young People," sponsored by Planned Parenthood.
The Best And Worst Moments In Sex, 2012
Okay, this is more a series of moments than a single moment. 2012 brought a refreshing number of films that tackled formerly taboo aspects of sexuality. "The Sessions" explored an unconventional love story between a physically disabled man and his sex surrogate, "For A Good Time Call" showcased the rewards female friendship, as hilariously revealed through the two main characters' adventures as phone sex operators. "Magic Mike" took on the world of male strippers, "Elles" complicated the notion that student prostitutes are victims, and "Hysteria" told the story of the invention of the vibrator with humor and wit. If you haven't seen these films, we recommend you go rent them ASAP.

The famous "Harry Potter" author proved her, um, flexibility by publishing her first novel for adults, which turned out to be very, very adult. According to Gawker's count, "The Casual Vacancy" contains the word "breast" 17 times, "condom" 10 times, "c*nt" 8 times, "f*ck" 214 times and some variation of "penis" 10 times. We're not at Hogwarts anymore.

When Ryan Lochte played a "sex idiot" on an episode of "30 Rock" in October, it seemed to meta to be true. It definitely was the role of a lifetime for the Olympic swimmer. The more Lochte we have in our lives, the better.

Valiant effort, Trojan! The condom company set up carts in New York City in August, where they gave away thousands of free vibrators to some very lucky passersby. On the first day, the carts got shut down, but by the next day -- with proper permits in stow -- Trojan successfully gave women a whole lot of pleasure.

Women are well aware of the financial value of contraception, but in an election year when some GOP politicians showed so little understanding of women's bodies, lives and choices (more on that later), it especially behooved the incumbent Democratic president to spell it out. Obama acknowledged the economic side of birth control access during a presidential debate in October. He said: In my health care bill, I said insurance companies need to provide contraceptive coverage to everybody who is insured. Because this is not just a -- a health issue, it's an economic issue for women. It makes a difference.

In October, Bodyform, a British feminine hygiene company, responded to a snarky comment made on the company's Facebook page with a brilliant, hilarious video that poked fun at both feminine hygiene ads with their clear blue liquid and outdoor activities and the idea that these ads have actually deceived anyone about what periods involve. If you haven't seen it, go watch it right now.

Olivia Wilde became our new favorite person when she performed an honest and poignant monologue at Glamour's "These Girls," a night of monologues written by, for and about young women. Wilde spoke openly about her divorce and the difficult process of admitting to yourself when a relationship isn't working. "You can lie to your relatives at Christmas dinner and tell them that 'everything on the home front's just peachy!' but you cannot lie to your vagina," she said. We agree.

In October, Zosia Mamet uttered one of our favorite quotes about dating at Glamour's "These Girls" event. After discussing a particular date during which a boy suggested they spend a day together having room service at a hotel -- and then suggested that her father (David Mamet) pay for it all, Mamet said: "If you slept in my bed and Lewis and Clarked my body ... it might be nice for you to offer to buy me breakfast the next morning. Or a protein bar."

In November, Adele spoke out about the media's non-stop discussion of her weight since her hit-filled album "21" catapulted her to musical superstar status in early 2011. "I've always been a size 14-16 and been fine with it. I would only lose weight if it affected my health or sex life, which it doesn't," she said, according to Us Weekly. We couldn't possibly love Adele more.

TV shows pushed the boundaries of what we normally see and discuss on the small-screen when it comes to sexuality. "Mad Men" explored a dominant-submissive sexual dynamic between Don Draper and his wife Megan, and Joan was pressured to prostitute herself for a business deal, while Kalinda on "The Good Wife" got into the very complicated intersection between eroticism and violence. These scenarios weren't necessarily empowering or desirable for the female characters involved, but they did show that sex can take a turn that isn't empowering or romantic, and that whether or not that's a bad thing isn't always clear.

No words necessary. Just WATCH.

Caitlin Moran made her thoughts on porn known In her laugh-out-loud amazing book, "How To Be A Woman." (Although the book came out last year in Britain, it wasn't published in the U.S. until this year, so it makes our list.) This is one of our favorite excerpts: In a world where you can get a spare kidney, a black-market Picasso, or a ticket to ride into space, why can't I see some actual sex? Some actual f**king from people who actually want to f**k each other? Some chick in an outfit I halfway respect, having the time of her life? I have MONEY. I'm willing to PAY for this. I AM NOW A 35-YEAR-OLD WOMAN, AND I JUST WANT A MULTIBILLION-DOLLAR INTERNATIONAL PORN INDUSTRY WHERE I CAN SEE A WOMAN COME. I just want to see a good time.

52-year-old Cindy Gallop is on a mission to show the masses what "real" sex looks like, and thereby counteract the influence of porn on individuals' sex lives. She told the New York Times that many young people are being taught that "what you see in hard-core pornography is the way that you have sex." In response, Gallup launched MakeLoveNotPorn.tv, a website full of erotic videos submitted by real people. According to the New York Times' Cara Buckley, "Compared with the harsh lens of mainstream pornography, the videos come across as sweet, earnest, languid, playful and deeply human." If this gets us closer to Caitlin Moran's vision, we're all for it.

Also in porn: After watching high school girls dancing on poles in a club in Florida, photographer Ronna Gradus and journalist Jill Bauer began working on a documentary that would demonstrate the way the porn industry affects ordinary women and girls. The film follows a retired adult entertainer, a 22-year-old young woman who has chosen to have labiaplasty and a precocious 12-year-old Manhattan school girl. Together their stories cast in stark relief how the contemporary porn industry has changed the way women and men evaluate women's bodies and how young women learn to be sexual.

After photos emerged showing actress Kristen Stewart cheating on longtime boyfriend Robert Pattinson, she was called a "whore," a "homewrecker" and a "trampire," and as a result was dropped from the sequel of "Snow White and the Huntsman." Blogger Nico Lang summed up one of the most disturbing aspects of the shaming Stewart endured. He wrote: ... for young women, the culture of slut shaming that the Kristen Stewart scandal represents won't go away. I might not be concerned for K-Stew, but I am concerned for all the young women today who are tuned into this scandal, ones who are learning that it's not okay to screw up, ever.

When Nora Ephron died in June, we lost not only a great filmmaker, screenwriter and author, but a woman with a lot of wise thoughts on love and sex. Here is one of our favorite Ephron quotes: "In my sex fantasy, nobody ever loves me for my mind."

In the lead up to the November 2012 presidential and congressional elections, a number of GOP politicians revealed how shockingly little they know about pregnancy and rape. Among the worst offenders were Missouri Republican Congressman Todd Akin, Indiana Republican candidate for Congress Richard Mourdock, Pennsylvania Republican Senate candidate Tom Smith, Iowa Republican Congressman Steve King and Illinois Republican Congressman Joe Walsh. All but King lost their election bids on November 6th.

Judging from the large volume of accidental nude photos that got Tweeted this year, it's clear that celebrities need a lesson or two in sexting etiquette. (Allison Pill, Hayley Williams, Dean McDermott and AnnaLynne McCord, we're looking at you.)

During the Summer Olympics Ryan Lochte simultaneously became the best and worst public figure ever. We were endlessly entertained by his interview skills, his fashion choices and his easy-on-the-eyes face and bod. But we had to draw the line at his mother discussing his sex and dating life on national television. TMI.

In September, a reporter asked Ann Romney, wife of Republican presidential nominee Mitt Romney, about birth control access and its economic impact on women. She responded, "You're asking me questions that are not about what this election is going to be about. This election is going to be about the economy and jobs." Actually, as a September study showed, women consider access to contraception very important to maintaining their financial independence. And judging by the way women voted, contraception was in part what this election was about. Watch a video of the interview here.

We loved that Lena Dunham's breakout hit "Girls" portrayed early twenty-something sex as it often is, ranging from awkward and uncomfortable to unsexy and basically bad. We also applaud Dunham for putting her own normal, health body on camera, often in the nude, in a culture where airtime is usually reserved exclusively for waifish women. What we didn't love was some critics' shock at the mediocre to disappointing sex portrayed, and especially claims that Dunham is wrong, that it isn't actually that way. We remember being 22 and 24, and we can state without hesitation: sex in your early 20s is often that way.

Who knew E.L. James would go from unknown Brit to household name in less than a year? The erotic novel topped the New York Times' bestseller list and got lots of women (and men) thinking about what they wanted from their sex lives --- and that's a great thing. Less great: The degree to which the trilogy is about all of the gifts Christian Gray buys for Anastasia; Ana's unrealistic ability to orgasm in any position, on command; the wider cultural implications of the notion that women just want to be dominated; and the simple fact that, for all of its Charlie-Tango-Red-Room-Of-Pain appeal, "Fifty Shades" isn't very well written -- at all.

Despite the plethora of easily accessible online pornography, this year it got even easier to get the specific XXX content Internet users desire. In September, a porn-only search engine (Search.xxx) launched. Helpful functionality, or will this expand porn's influence on real sexual relationships? Remains to be seen.

Depending on how you look at it, either nasal sprays got a lot more sexy this year, or performance-enhancing drugs got a lot less. In October, a drug called Tefina, meant to boost female arousal, entered clinical trials. Sounds promising, but seriously ... couldn't we get it in pill form?

The G-spot is real, maybe. But the orgasm you may or may not have there is completely distinct from the clitoral orgasm. Also, women can have orgasms from exercise, dubbed "coregasms." And apparently, according to proponents of a Viagra-like drug for women, 43 percent of women suffer from some form of female sexual dysfunction. It's great that researchers are interested in female sexuality, but making whether or not women orgasm into a problem to be studied and solved suggests that certain ways of being sexual are good and some are pathological. And you know the last thing women need? One more entity informing them that they need to be fixed.
Follow Dr. Marty Klein on Twitter: www.twitter.com/DrMartyKlein