The Real Cost of Chronic Disease and What You Can Do About It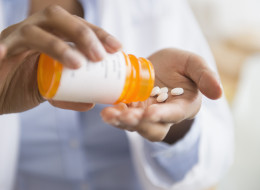 Chronic diseases, such as diabetes, asthma, and arthritis are a growing reality in our aging society. The statistics are startling: one in three Canadians live with chronic disease, three out of five hospitalizations are a result of chronic diseases, and two thirds of healthcare costs in Canada are a direct result of chronic diseases. The increasing prevalence of chronic disease puts an ever increasing burden on the healthcare system.
Medications are a mainstay for managing chronic diseases, yet Canada is the only country in the world with a universal healthcare plan that does not include pharmacare for all its citizens. If you are not fortunate enough to have a benefits plan through your employer, drug costs are a significant barrier to best practice care for chronic disease.
Demographics are such that drug plans are becoming increasingly expensive and, as costs go up, businesses are forced to make trade-offs that impact covered employees. Increases in co-pays are shifting costs to employees and their families. So it is in all our interest to do everything we can to keep these plans affordable. Working with physicians to select effective drugs that are cost effective is one way to keep drug plans affordable. Another is to use best practice in managing chronic disease, as having less chronically ill would make the largest dent in the problem.
The reality is that healthcare spending is going to focus more and more on the growing segment of the population living with chronic disease, so it is critical that we consider new and innovative ways to improve efficiencies and create the capacity that will help ALL Canadians stay healthy.
I had the opportunity to hear Dr. Danielle Martin, Vice-President Medical Affairs & Health System Solutions at Women's College Hospital, speak on this topic at the Toronto Region Board of Trade. She shared several insights that are important for all Canadians to know:
"20 drugs could save a nation": if Canada's universal healthcare plan were expanded to include pharmacare and the government paid for the top 20 drugs associated with chronic disease, it would significantly reduce the cost to our entire system, which would allow for more effective investments to bring better healthcare to all Canadians.
Know your meds, and why you need them: one in 10 Canadians do not take their prescription drugs properly. Recent research* indicates that 31 per cent of all prescriptions are never filled at the pharmacy, often due to the high cost. That means people aren't getting the treatment they need to stay healthy.
Using new technologies can lower costs: With new technologies and innovation that exist today, we can effectively track, monitor and manage our health and wellness. This can keep people out of hospital, which relieves pressure on the healthcare system and ultimately reduces the cost.
Whether or not a universal pharmacare plan ever becomes a reality in this country, the message is clear: we need to take advantage of the available tools and technologies that will allow us to manage cost, which benefits ALL Canadians.
Online prescription management tools allow patients to manage and learn about their medications resulting in fewer visits to the clinic or pharmacy and less time spent on the phone. Integrated electronic medical records (EMRs) that allow physicians to understand the insurance coverage information of their patients at the time of prescribing have the potential to improve the selection of affordable drugs and ultimately medication adherence. Home health monitoring solutions can reduce costs and hospital visits for chronically ill patients, the "frequent flyers" of the healthcare system.
It's time we took more responsibility for our health, and use the technology available to us to lead healthier lives -- both for ourselves, and for the benefit of all Canadians.
*Robyn Tamblyn et al; Ann Intern Med. 2014;160(7):441-450. doi:10.7326/M13-1705
MORE ON HUFFPOST:
This disease, which according to the NIH is most often caused by a begnin tumor in the pituitary gland, results in an excess of GH, or growth hormone. This causes sufferers to grow abnormally large, not just in terms of height, weight but also organ size. It results in complications like delayed puberty, increased sweating, and secretion of breast milk.

Characterized as an eating disorder, Pica causes people to eat what the National Organization for Rare Disorders describes as "non-nutritive" things. That umbrella term can include (but isn't limited to) dirt, clay, paper, and paint. Interestingly, it's not unusual for young kids to experience transient pica as a kind of phase, and pregnant women are also known to develop temporary pica cravings. The cause? Unknown. But in order to be diagnosed with full-blown Pica, a person's symptoms must last for more than a month.

MSUD, which is passed down through families, is a life-threatening metabolic disorder passed down through families that stems from the body's inability to process certain amino acids, leading to a build-up of them in the body. According to the NIH, symptoms usually surface in early infancy and can include vomiting, lack of energy, seizures, and developmental delays. MSUD takes its name from another symptom -- the urine in affected infants smells like caramel or maple syrup.

Situs Inversus is a congential condition in which internal organs of stomach and chest lie in mirror image of their normal body position -- something many sufferers aren't aware of until they seek medical help for an unrelated problem. People with Situs Inversus typically wear some form of identification to help doctors in the case of a medical emergency.

Trigger thumb, or trigger finger as it's sometimes known, causes a person's finger or thumb to get caught in a locked position. According to the Mayo Clinic, it can then stay stuck or straighten with a painful "snap." The cause? It depends. Trigger Thumb is the result of a narrowing of the sheath around the tendon in the problem figure, but that can be caused by a lot of things, including any activity that requires people to grip things frequently. Trigger Thumb is also more frequent in women.

Once the disease of sailors and pirates, scurvy does still exist in the United States, though predominantly in older, malnourished adults. It usually stems from a Vitamin C deficiency, which can result in gum disease, skin leisons, and swelling of the joints.

This progressive genetic disorder causes sufferers to store excess copper in tissues, including the brain and liver. Though the Mayo Clinic says that the body depends on copper in order to use iron and sugar, too much of it in the body can have real consequences. Which is why sufferers of Wilson's Disease are prone to liver failure.

According to researchers at the University of Texas at Dallas, this speech disorder causes people to experience a sudden shift in their accents and though it is known to be caused by things like brain trauma, conversion disorder, or multiple sclerosis, an exact reason behind the syndrome is unknown. Sufferers of FAS dramatically shift their speech in terms of timing and intonation, which often causes them to sound foreign, but they remain totally comprehensible. Documented accent shifts include from American English to British and from British to French.

People who suffer from this acquired neurological disorder experience repeated, often painful, muscle spasms as well as muscular rigidity and stiffness. According to the National Organization of Rare Diseases, spasms can occur at random or they can be caused by something as seemingly benign as light physical contact or an unexpected noise. The cause of Stiff Person Syndrome isn't yet known, but symptoms can be stabilized with medication. Left untreated, however, a person can lose the ability to walk.

According to the National Organization of Rare Diseases, about 10 percent of people with carcinoid tumors -- which the Mayo Clinic says are slow growing tumors that produce excess serotonin and usually appear in the gastrointestinal tract or lungs -- get this syndrome. It occurs only in patients whose tumors have metastasized to the liver. The symptoms? Wheezing, hotness, and extreme facial blushing.

Children and adults afflicted with CVS experience recurrent episodes of severe vomiting, which can last for days, followed by sudden periods of no vomiting. While kids are likely to experience more frequent attacks, adults's often last longer. To date, the cause of CVS is unknown.

This obscure, genetic skin disorder does exactly what its name implies: causes sufferers to experience constant shedding of their skin. (In some patients, peeling is limited to the feet and hands.) Along with that, sufferers often feel itching and redness -- symptoms that can appear from birth or develop later in life. Although the exact cause is unknown, a mutation in the TGM5 gene has been identified in many sufferers.

This is a blanket designation for several rare platelet abnormalities, most of which lead to mild or moderate bleeding disorders. According to the NIH, the problem stems having limited granules -- the parts of platelets that, among other things, store ADP -- the energy released when a molecular bond is broken. That reduction in storage space inhibits the platelets' ability to secrete ADP in a speedy fashion, which is thought to be what causes the bleeding. Classic symptoms of a Platelet Storage Pool Deficiency are nosebleeds, excessive bruising, and profuse bleeding in surgery.·

Only nine people in the United States are known to have this disease, which was just given a name in a recent study in the New England Journal of Medicine. ACDC, or arterial calcification due to CD73 deficiency, results in calcium build-ups in the arteries below the waist of sufferers and in the joints of their hands and feet. According to the NIH, the breakthrough discovery found that the disease is related to a variant in the NT5E gene.3

This condition, which typically occurs after an extremely stressful emotional event, causes a person to experience sudden blindness or paralysis that can't be otherwise explained. People with mental illlnesses are at particularly high risk and psychological treatment can help lessen the symptoms.·

Ochronosis results in black or blue external tissues, often the ear cartilage or eye, though it can occur throughout the body. It affects people who suffer from certain metabolic disorders, but it can also be caused by exposure, though scientists aren't exactly sure to what. Not just a cosmetic issue, the affected areas can become brittle and degenerate over time.

This condition, which is caused by genetic mutations in the so-called ACADVL gene, keeps people from converting certain fats to energy. According to the NIH, the deficiency often presents during infancy in symptoms including low blood sugar, weakness, and lethargy.

As the name suggests, Hairy Tongue is a condition in which the tongue develops a black, hairy texture. According to the Mayo Clinic, the disease is "harmless" and is caused by an overgrowth of bacteria in the mouth, which can be treated with antibiotics. The NIH reports that hairy Tongue can also present as brown, yellow, or green discoloration. ·

This obscure, inherited disorder presents at birth and causes infants to grimace when, in fact, they are attempting to smile. The disorder also includes an extreme urinary abnormality: an obstruction that interrupts the connection between nerve signals in the spinal cord and bladder, leading to incontinence. Though treatment does exist in the form of antibiotics and bladder re-education, some patients can develop renal failure in their teens and 20's, which can be life-threatening.

This syndrome, caused by a particular calcified ligament or elongated bone, frequently causes sufferers to feel that something is stuck in their throat. (Scientists don't know the reason behind said elongation/calcification.) Other symptoms can include ear and throat pain as well as difficulty swallowing. According to the NIH, it can be treated surgically or non-surgically with steroid injections and other anti-inflammatories.

According to the Mayo Clinic, only around 130 cases of this devastating genetic disorder have been documented since it was discovered in 1886. Affected babies normally appear normal at birth, but within 12 months begin to have symptoms like hair loss and wrinkles. According to the Mayo Clinic, progeria is caused by a genetic mutation, but not one that's passed down through families; it's a chance event that affects only one egg or sperm. The average life expectancy for sufferers is 13.
Follow Dr. Michael Guerriere on Twitter: www.twitter.com/TELUSHealth