Think You Know Love Better Than Jane Austen? Take This Quiz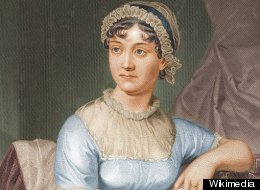 In celebration of the current Jane Austen "self-help moment," here's some Austen-inspired Seventeen-style relationship advice.
Ever wish you could be a Jane Austen heroine? Do you recognize yourself (or anyone else) in any of these romantic dilemmas? Jane Austen's solutions might work for you!
Figure out which of Austen's heroines provided the advice in the mini-quizzes below!
Potential heroine situation #1
You've got Taylor Swift's song "You Belong with Me" permanently stuck in your head because you're crushing on a guy who never thinks of you as more than just a friend.
The rest of the story
Your crush has a thing for a girl who's completely wrong for him -- she loves hanging out with him wherever his good looks will impress other people, but she'll ditch him the minute he says anything her friends think is uncool. You're sure he'll never see through her, and you're just about ready to move on. You have other romantic prospects -- just none as great as this guy.
What should you do?
Don't give up hope -- and don't lower your standards.
The guy you really like will see through the other girl sooner or later, though it will probably get ugly first. Stay friends with him through that mess, and he may see you differently. There's no guarantee, but there's a chance -- and it's worth taking for a truly great guy.
Jane Austen's Love Advice
1) #1 Which Jane Austen heroine followed this advice?
*
Elinor Dashwood from Sense and Sensibility
Fanny Price from Mansfield Park
Elizabeth Bennet from Pride and Prejudice
Marianne Dashwood from Sense and Sensibility