10 Lessons Learned From the Eye of the Storm
Life is hectic, crazy, busy and non-stop most days. That is until or unless you or someone you love learns of a serious life altering medical condition. First it's panic, sometimes denial, then eventually acceptance. Along the way, if you're lucky you do some reflecting, you may find that it changes the way you look at things. Here are some of the Top 10 Life Lessons From the Eye of the Storm that I have come to in recent weeks.
1. Do not let squabbles with friends turn into the end of a good relationship. Sometimes all you need is a little time apart. Ask yourself this: if something happened to this person tomorrow, would I leave all else and be by their side?
2. Stay in touch. Do not wait until someone you know is ill and in the hospital to touch base and tell them how much they mean to you. If even it's by text, email, Facebook private message or carrier pigeon, let those you love know that you're thinking of them. (I have always been a big fan of carrier pigeons).
3. Identify, jot down (if possible) and hold on to your happy moments. We all have them. It can be something as simple and calming as a warm drink and the sun flooding into the room that makes you smile and feel at peace, or a wet kiss from your little one first thing in the morning. Remember it. Squeeze the juice out of these happy moments and let them soak in. Our lives are really busy, hectic and helter-skelter and all too often we take these moments for granted. If you wake up every morning (even if it's at the crack of dawn) to loud kids laughing, fighting, singing and playing, be thankful and remember how many people wish they had a child, or may have lost a child and would trade the world to be in your shoes right now.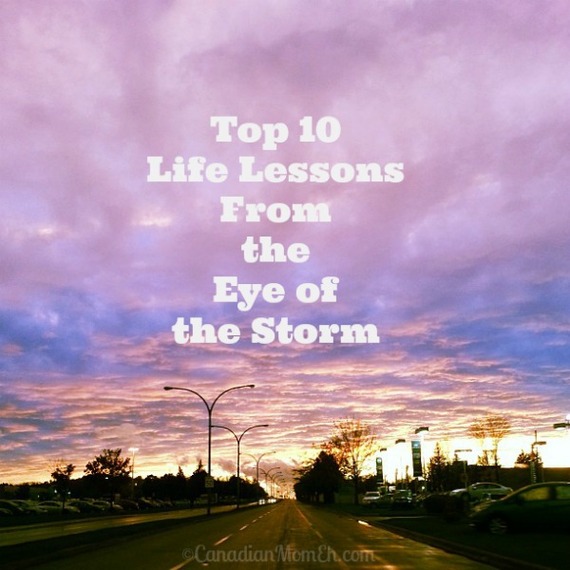 4. Live in the moment. This sounds really simple but for SO many people (moms especially) we're so busy planning, scheduling, thinking and prospecting that we sometimes lose sight of the here and now. Our kids are only young ONCE. We are only young ONCE. If you're someone who uses social media for work or for personal use, it may be hard to just disconnect but start by even taking 5-10 minutes a day when you're around your loved ones and your phone is either turned off, on silent and upside down (those light up the screen notifications have a funny way of calling our name) or in another room (this is MUCH harder than it sounds but so worth it!).
5. Laugh. Really loud. You know that obnoxious, snorting, I'm going to pee myself laugh that tends to emerge when we're around old friends? Let it OUT. Remember the things, movies, friends or family members that make you crack up? Hold them close. There are too many serious people out there, don't let yourself be one of them
6. Relationships change. Priorities change. Accept that. If a relationship/friendship is too much work, let it go, give it space/time. Sometimes when push comes to shove it's the people we may have considered to be our acquaintances that come through for us most. Sometimes it's the hard times in life that remind us that the childhood or teenage best friend that has disappeared from your life over the years, did so for a reason. Wish them well, accept it, and move on.
7. If you want to see people, friends/family, make it happen! Don't sit back and wait for an invite or for someone else to organize something. Too many people do this (myself included for a good while) and it's such a waste of time/energy. In my opinion, when you and/or your friends have young kids, it can be intimidating to host a get together. Space/budget might even be an issue. Identify one or two great, spacious, family friendly locations and invite everyone to come out. Everyone has a great time, everyone pays their own way and best of all, you don't have to take on the cleanup
8. You are the ONLY person who controls your happiness. Sickness, health, money, or adversities may come and go but how you choose to allow things to affect you is entirely in your control. Others are in control of their actions however you are the ONLY person who controls your reaction.
9. Kids need time outs from time to time but so do adults. I've come to learn that the best parenting I can offer at certain times is to give myself a time out. This gets significantly easier as my kids get older. It's when I realize that my kids are being kids and sometimes that just means loud craziness and it's me who needs some down time. Something as simple as listening to a favourite song, flipping through a favourite magazine or catching up on my favourite show does the trick. After a few minutes I begin to feel myself slowly becoming human again.
10. LOVE yourself. There isn't enough love in the world to make someone feel loved if they do not love themselves. Accept yourself. Accept your shortcomings. Work on your flaws but do not let them define you. Be proud of who you are, embrace it, love it and OWN it. Never rely on anyone else to complete you, but only compliment you.
ALSO ON HUFFPOST:
6 Steps To Easier Meditation
The late Swami Satchidananda, renowned for opening the Woodstock festival with his chanting, encouraged meditators to look within themselves. "Become a witness ... be still and watch what is happening in your mind and in your body." Note that he didn't say, "shut your crazy mind up"-- because that's impossible. Meditation is about observing your thoughts, not about making them stop (although it's possible to slow them). When you can view those thoughts as separate from yourself (in your sitting meditation and, ultimately, throughout your day), you will inevitably be less storm-tossed by them.

After floundering during the start of that wobbly meditation, I finally got grounded by focusing on the noise and smells around me. Meditation teachers typically suggest finding a quiet place to sit, but the reality is even an-out-of-the-way corner is a whirlwind of ticking clocks, purring refrigerators, noisy neighbors, and yes, honking cars. Rather than try to fight them, it may be better to use these sounds to focus. The key is to hone in on the tones and vibrations -- in other words, to experience listening -- rather than to mentally ponder their source or meaning.

A meditation teacher once told me never to stop before my pre-determined schedule. "If you were planning to meditate 20 minutes, don't get up after 10," she admonished. You're trying to teach your mind that it doesn't always run the show. Letting it run your meditation time-clock is not a good way to impart this lesson. Nonetheless, if those 20 minutes prove agonizing, it's okay to plan for 10 the next time around.

Deepak Chopra uses this term to describe the space of bliss and stillness that we think of as meditation. But you can have a wonderful session without staying there. Consider your practice a success if you notice even once that there is space between your thoughts or mantra; this is the place where pure consciousness resides, and just seeing that it's there is sufficient.

If you judge yourself because your meditation isn't going the way you had planned, you are separating yourself from the higher, spiritual self that adores you. This is ironic, since connecting with that essence is the reason you're meditating in the first place. In its description of meditation, the University of Rochester Counseling Center recommends bringing "as much patience into the process as possible." Your higher self agrees, no doubt.

Ultimately, the goal of a successful practice is not what happens on the cushion (or chair -- no law says that just because the ancient Hindus sat on the floor, you have to). The real purpose of meditation is to influence that other parts of our life, allowing -- through the increasing ability to separate ourselves from our rambling thoughts -- a flow of serenity and connection. If you notice that peace filtering into any part of your day, consider your meditation a triumph.
Follow Fariha Naqvi-Mohamed on Twitter: www.twitter.com/canadianmomeh