A Flexible Workplace Helps Foster Genuine Gender Parity
The way we work today is fundamentally different than how we worked a decade ago. Gone are the days when employees worked nine to five, Monday to Friday, within the four walls of an office. Thanks to technology, businesses now operate 24/7 from anywhere and everywhere.
Flexible workplaces are becoming the norm. While conditions can vary, we define flexible workplaces as organizations that allow employees a measure of control over when, where and how they work, including working part-time, working from home, setting their own hours and taking leaves of absence. Employees are increasingly seeking flexibility. For women, workplace flexibility is especially important.
At Bain & Company, the global management consultancy, increasing the number of women in the workplace is not just a "nice to have," but a strategic priority. Numerous research studies suggest that diverse groups are more innovative, creative and often drive to better outcomes -- something that is critical in our business. We also realize the role that gender diversity plays in our ability to grow while maintaining our high bar for talent: women are a significant portion of the talent pool at top schools, and we simply cannot grow unless we are an attractive career option for this group.
Bain also has conducted extensive research on gender parity in the workplace. Our China Gender Parity Report showed with 73 per cent of women working, China boasts one of the highest female employment rates in the world, ahead of many developed countries. This is due, in part, to the fact that the cost of childcare is very affordable, relative to household incomes, and that members of the extended family, such as grandparents, often help care for children. Surprisingly, despite this fact, the 850 Chinese professionals Bain surveyed indicated that balancing work and family responsibilities affects women in China more than those in other countries. When asked why there were fewer women than men in senior roles, respondents ranked the fact th­­­­at "Women's careers are slowed or disrupted by managing both work and family commitments" as the most important factor, whereas globally, it is ranked as only the second-most important factor.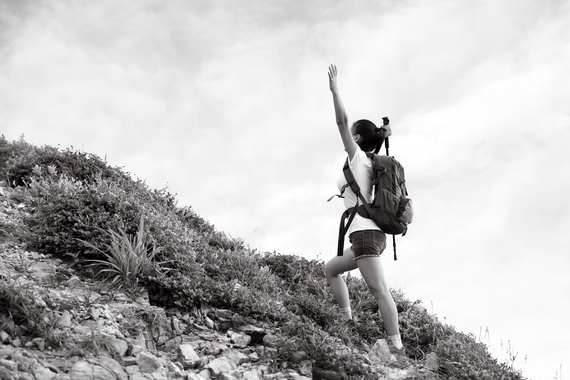 Flexibility offers a solution to this dilemma -- it would help women manage their work-life balance and promote even greater female participation in the labour force.
Companies and organizations must revisit their support of their female employees to make sure they are getting the maximum benefit for their efforts. In order to improve employees' experiences with flexible working models -- of women employees especially -- organizations need to take the following steps:
- Actively encourage work flexibility and make it the standard for every position; 
- Ensure that flexible arrangements are working successfully for both women and men; 
- Ensure that a workplace-flexibility culture is in place, with a strong commitment and active support from the CEO and leadership team;
- Provide clear policies, set up enabling technology and create an agile work environment.
When organizations get it right, flexible work arrangements can boost productivity and advocacy, increase employee retention, provide the conditions for increased representation of women in senior leadership positions, and enable men and women to participate equally as caregivers while striking a better work-life balance.
Genuine gender parity efforts tend to increase employee engagement, which often correlates with better business performance. All parts of the equation -- employer, family and individual -- are critical to success. The good news is that many organizations are already helping women achieve equality and already have one or more gender parity programs in place. However, the current solutions are not sufficient, which is why organizations are increasingly seeking to implement more flexible working arrangements to help women progress to senior leadership positions.

By Dorothy Cai, Partner, Bain & Company, Inc.
Bain & Company is committed to finding ways to create job opportunities for more talented young women around the world, while combating poverty and increasing the diversity of the global workforce.  For the last several years, Bain has worked with the G(irls) 20 Summit towards this shared goal.  The Summit, which brings together delegates from each of the G20 countries to focus on the role women can play in building stronger communities through entrepreneurship, education and global experiences, embodies much of what Bain stands for: (1) Economic empowerment and equality of women and girls; (2) Working within global communities to build local capabilities that enable lasting change; and (3) A focus on delivering results and impact through project design and delivery.
As a firm, we are delighted to once again work with G(irls)20 and this year's Summit delegates in Beijing to help them create global change.
Follow HuffPost Canada Blogs on Facebook
MORE ON HUFFPOST:
10 Ways Companies are Making Workplaces More Flexible
Raise your hand if you'd like to be able to give back to your community. Now raise your other hand if you just don't have enough time to do that. Now that we're all sitting at our computers doing the wave, let's talk about companies that know it makes good business sense to make volunteering part of work. For example, Intel, the Arizona-based technology company, gives employees time off during the workday to volunteer. It gives workers a sense of personal fulfillment and responsibility, and it creates a stronger connection between the company and the community than just writing a check could ever do. It's just plain smart. You can put your hands down now and move on to the next slide.

Every new parent knows there's nothing harder than that first day going back to work and leaving your newborn with someone else. We've all had that feeling of, "couldn't I just bring her with me?" Well, many businesses have decided you can. Companies like Business Psychology Associates, a benefit management firm in Boisie, Idaho, let new moms and dads bring their babies to work. Others take it further, like Chicago-based publisher Shakespeare Squared, who invested in an on-site office with a crib, changing table, fridge, and toys, so that parents can bring along their kids whenever the need arises.

Today's families aren't as simple as they used to be. Understatement of the year, right? One thing that's happening more and more these days is that as parents struggle to balance work and family, grandparents step in and take on larger child rearing roles. And sometimes those grandparents are still in the workforce themselves. So companies have recognized that grandparents need flexible work options, too. Seattle-based health and nutrition group WithinReach offers grandparents the same options it gives moms and dads, including the ability to take time off, ease back into work schedules, and bring infants to work. Because what grandparent doesn't want to be with the kids all day anyway?

If you have ever worked a day in your life, you have without a doubt uttered the phrase "I need a vacation." And sometimes we need a longer vacation -- for personal reasons, family obligations, or just to pursue other interests. Unfortunately, most career paths make it difficult if not impossible to take time off and then rejoin the workforce. But many employers are realizing they'll have happier, healthier and more productive employees if they give them the option to exit and re-enter the workforce. One leader in this field is the U.S. Navy, which has introduced career intermissions for service men and women. Sailors can take one to three years off from active duty service, during which they keep their health benefits and receive a stipend equal to one-fifteenth of their pay. When their intermission is up, they are able to transfer seamlessly back into service. Read more about military families and workplace flexibility (AP Photo/U.S. Navy, Mass Communication Specialist 3rd Class Adam K. Thomas)

What's the number one thing people most often intend to do in the morning but don't find the time or energy to fit in? Undoubtedly exercise. We all know we should do it but it's just hard to make it happen. Many employers offer hours off to hit the gym, but even that can be difficult when the gym is far away, inconvenient, or expensive. Delta Dental of Louisville, Kentucky solves this problem with an on-site fitness center staffed four days a week by two trainers. The cost to each employee is just five dollars a paycheck -- that's a lot cheaper than my gym membership!

How many times have you thought, the workday would be a breeze if I just didn't have to go to work? Well maybe you don't. Millions of Americans have realized they can get their work done without actually being at work every day. Letting employees work from home helps them balance work-family responsibilities, and also eases traffic congestion and helps the environment. Houston, Texas even launched a citywide "Flex in the City" program that encourages businesses to eliminate at least one peak-hour commute. Hundreds of companies have participated, making employees' lives easier and cutting congestion for those who do commute, all while maintaining productivity levels.

Traditionally there are two options for parents: you can work or you can stay home. But so many people are desperate for an in between option. It's one reason why many parents -- mothers in particular -- are still opting out of the workforce. In academic science fields, for example, women are still underrepresented -- not because they're not entering the field, but because they drop out at higher rates. In response, Bowdoin College in Maine is developing job sharing programs that split tenure track positions into two separate jobs, so that two teachers (even a couple, for example) can remain on the job without either working full-time. It's a great model that can be replicated in countless other fields. Read more about keeping women in the science pipeline.

We all like to imagine our retirement will consist largely of a beach chair and a pina colada, but when it comes down to it many older people want or need to remain in the workforce past the traditional retirement age. But a full-time job isn't always ideal or possible for older workers. Many companies are realizing they can't afford to lose the skills and knowledge of their older employees, so they need to find ways to keep them. Businesses like Merrick and Company, an engineering and architecture firm, let older employees transition into retirement by offering part-time positions that allow them to keep their benefits and move toward retirement incrementally.

Millions of Americans work and go to school at the same time, and some companies have recognized that if they make job schedules fit better with school schedules, their employees will be more productive and more likely to stay on board. For example, consulting firm Booz Allen Hamilton allows associates to cut their hours to part-time if they want to go to graduate school. When even more time is needed, employers like Sirna Therapies, a pharmaceutical company in San Francisco, offer educational leave programs so that employees can take time off to pursue advance degrees, then come back to their jobs when they're done.

When hard times hit unexpectedly and non-work responsibilities suddenly multiply, just a little financial boost can go a long way. It's no secret that people in tough situations have long turned not just to family and friends, but to co-workers, too. Now some businesses are making it official. Cooper-Roberts Simonsen Associates, an architectural firm in Salt Lake City, formed a "We Care Fund" to support colleagues in difficult circumstances, be it unexpected medical bills, or the need to stay home and care for an ailing spouse. Employees build the fund themselves through voluntary payroll deductions -- it's a small price to pay in exchange for knowing you'll have somewhere to turn if you hit hard times yourself.
Follow G(irls)20 on Twitter: www.twitter.com/Girls20