Millennials Who Supported Trudeau Want Action On Mental Health
Trudeau's Liberal party ran on a platform promising Canadians a brighter future. A key part of this was based on the belief that, "successful, confident countries invest in their own future."
While he was specifically referring to federal investments in infrastructure, building a strong economy and supporting the middle class, there is something equally as important missing from this list: How best to invest in the future of Canada than to ensure that Canadians are healthy, productive and capable of contributing to the well-being of our economy.
Many organizations, including the Canadian Mental Health Association, believe that access to mental health services is a key step in attaining both individual health and improved workplace productivity, and are calling for dedicated investments in mental health and addictions services. Governments are starting to listen.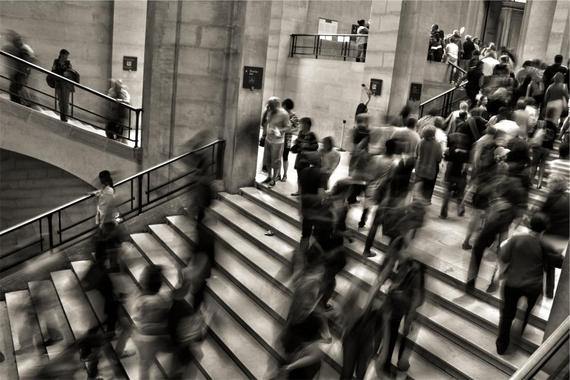 Canadian millennials want better access to mental health services.
Last week the health ministers met in Toronto to discuss a new Health Accord and, for the first time, there was hope that mental health will be front and centre in future negotiations.
Mental health has become a popular topic of conversation amongst millennials, largely due to the current job market and economic environment. Today, millennials are more likely to take low to middle-income jobs or work part-time. Low incomes, job insecurity, high cost of living, record-level debt and insufficient savings are adding weight to the stress carried by millennials from coast-to-coast.
In fact, a recent Ipsos poll cites that millennials across the country are seriously concerned about these realities and it is having a significant impact on their day-to-day lives. Fifty-six per cent of millennials polled fell under the high-risk category, compared to 38 per cent of generation X and 15 per cent of baby boomers.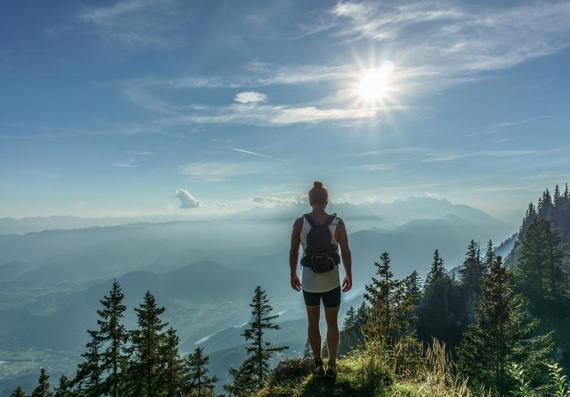 Fifty-six per cent of millennials consider themselves at high-risk of mental health issues.
Whether it's a result of increased need, improved awareness or maybe both, millennials are asking for help in the form of access to mental health services that are often fragmented province to province and particularly difficult to access in remote communities and in the north.

But as a result of these conditions, millennials are also most likely to be underinsured or have no insurance at all. As such, the long wait times for publicly covered treatment options may not be an appropriate choice for many individuals seeking care.
What are we left with? An entire generation of people who are trying to be proactive about their health, but lack the means to do so.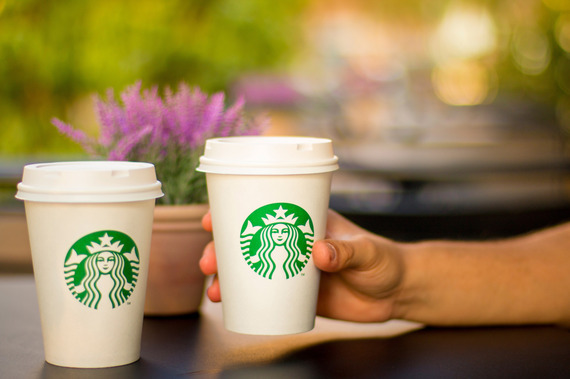 Starbucks is leading the way in offering emloyees coverage for mental health services.
Earlier this month, in recognition of Mental Illness Awareness Week, Starbucks Canada announced its investment in the future of Canadians and especially its commitment to the Canadians who work for them: primarily millennials.
The company announced it will increase their coverage for mental health services from $400 to $5,000 a year to all employees who work more than 20 hours a week. This puts Starbucks right at the top of Canadian employers who have what is considered the greatest coverage available to their employees.
No one is talking about this momentous announcement and it's difficult to understand why. The coverage exceeds that of almost all private insurance providers and even the popular federal public service's coverage of $2,000.
Perhaps it's not being discussed by key stakeholders like private insurance providers or government because Starbucks, a multi-national, private company, is helping to fill the gaps in Canada's health system that they aren't. Maybe instead of ignoring or diminishing this significant investment in the future of Canadians, we should embrace it, celebrate it and hope that it acts as a catalyst for broader, systemic change. Canadians not only need better access to mental health services, we deserve better.
Melisa is a Consultant, Health and Life Sciences, with Global Public Affairs in Toronto. She has extensive knowledge in public affairs, strategic communications and public policy. Melisa is also a Communication's, Media and Marketing Lead on Toronto's Emerging Health Leaders (EHL) Executive and is involved with Sunnybrook Next Generation. She holds a Bachelor of Public Affairs and Policy Management from Carleton University and a Master in International Public Policy from the Balsillie School of International Affairs, Sir. Wilfrid Laurier University.
Follow HuffPost Canada Blogs on Facebook
Also on HuffPost:
Overwhelming Potential: Life Advice, Tips, And Tricks That Every Millennial Needs To Hear
Find and foster different mentors for your varying skillsets. We're more connected than we've ever been before to various acquaintances, friends, and professionals through our various social networks, which can be a huge source of support in a sometimes formidable technological world. Seeking out the help of someone a little bit more seasoned is one of the best things a millennial can do (just make sure to stay in touch with them). Having some outside perspective can help you sort out what you'd like to do in your life.

Everyone who has something to learn also has something to offer. While millennials are often branded as being a tech-savvy generation, that is often a simplistic view. Millennials do offer that, but, in many cases, they offer a far more realistic answer to certain situations. That's why offering to mentor someone in the basics of your strong suit can be so useful for you and your mentorship student. By simply opening up your mind and thought process to another person, you'd be surprised how much both parties end up learning from it.

Despite widely reported issues surrounding our average student and personal debt, millennials aren't actually doomed to a life of financial ruin. In fact, nearly half of all people in their 20s have started saving their money in a dedicated account. It turns out that the biggest hurdle facing millennials and their money isn't a lack of ability when it comes to saving money, but a lack of trustworthy/good advice when it comes to money matters. To put it simply: we need to stop viewing our parents as the sole authorities on financial advice in our lives. Various studies show that millennials tend to struggle with finding a good source to provide financial guidance, and ultimately end up standing in place. We're not saying to cut out the opinions and advice of your folks; they probably have some great tips and tricks (and, you know, respect your elders and all that) for you. But that advice should be paired with firsthand financial knowledge, and that's on you to seek out and learn. You'll be thankful that you took the initiative to understand (and control) your financial future, and so will your family back home.

Do you like Netflix? Of course you do. Do you like sleeping? You don't even need to answer that. Are these in short supply sometimes? Now that's the most problematic bit. One of the things that people often overlook in their lives is scheduling a block of "Me Time." It seems like we stretch ourselves pretty thin in a lot of ways (work, relationships, home care, etc.) and when we crash, we crash hard. This makes dealing with the overwhelming nature of life and its endless possibilities extra tough. If your brain is in overdrive, how can you make a coherent choice about anything? It's not impossible, but it's still hard. That's why a diverse array of business leaders and industry thinkers have been examining how we live our lives, and they've all come to the same conclusion: the work-life balance needs to be rebooted, and we can start by severely limiting how much work and digital noise we bring home with us. This is why it's so important to budget out proper rest and relaxation time time for napping, relaxing, and binge-watching the shows in your Netflix queue. For every step you take towards realizing yourself and your dreams, make sure to take a moment to recharge and congratulate yourself for the forward momentum you've generated. You're not being a Lazy Millennial; you're ensuring that you're not headed towards a midlife crisis down the road. Maybe the older generations could stand to take some advice from you for a change. The road map to Being A Millennial is being written every day, and there's no right or wrong way to navigate this relatively unique point in history. But as long as you're pushing forward and keeping your dreams in sight (no matter what form those dreams may take), you're on the right path. Good luck!
Follow Global Public Affairs on Twitter: www.twitter.com/GPAinsights