Canada Is Failing to Fight the Greatest Health Emergency of Our Time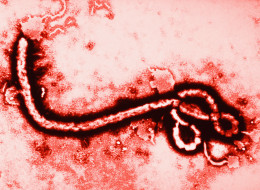 This week, the World Health Organization increased its estimates to warn that, within the next two months, there may be up to 10,000 new cases of Ebola every week. The United Nations Security Council has called the Ebola epidemic "a threat to international peace and security."
Ebola knows no borders. This is a global health crisis. In addition to the humanitarian imperative of saving lives in West Africa, the unchecked spread of Ebola overseas leads to a greater threat to Canadians.
The situation in West Africa is heart-wrenching. There have already been an estimated 9000 cases of Ebola in West Africa, including over 4500 deaths. The risks to health personnel are terrifying; the number of deaths, devastating. And the cost of dealing with the crisis will only continue to grow if we do not act now in a massive way.
And then there are the potential economic costs. Consider the fact that the SARS epidemic cost Asian airlines $6 billion in 2003. A recent study by the World Bank suggests that, in the worst case, the Ebola epidemic could drain as much as $32.6 billion from the West African region by 2015. Sierra Leone's Finance Minister, Kaifala Marah, recently described the Ebola crisis as "an economic embargo."
It is easy to see why the Ebola epidemic could lead to economic disaster. West African countries are rebuilding from decades of conflict, yet their national infrastructure, including health systems, remains extremely vulnerable to crisis and is already on the verge of collapse. In Liberia and Sierra Leone, the mining, shipping, logging and farming industries are suffering from the crisis, and there are serious concerns about the epidemic's impact on the global food supply.
Understanding the need to act urgently, New Democrats have put the Ebola crisis on the agenda in Parliament. In September, I was granted my request for an emergency debate in the House of Commons to address the Ebola crisis.
Unfortunately the Canadian government's response to date has been scattered and slow. Only a fraction of the protective equipment donation announced a month ago has actually made it to Africa, while health workers there are at risk because they have run out of face masks and gloves. And the Globe and Mail reported Monday that the Canadian government continued to auction masks and gowns to the public even after the WHO requested the protective gear -- a clear mishandling of Canada's response to the crisis.
What was heralded as a promising Ebola vaccine developed in Canada has taken too long to get to clinical trials and it will be months before it is available in affected communities. And of Canada's initial $30 million pledge in humanitarian funding to West Africa, only $5 million has been delivered so far. The longer we wait, the greater the cost -- in dollars, and in lives. Why the delay?

So what must Canada do? Canada's response should include Canadian disaster response teams trained in bio-hazard and health capabilities, backed by the full weight of the Canadian military's logistical capabilities. Several humanitarian organizations on the ground in West Africa have called for this -- a rare and urgent appeal that signifies how serious this crisis is. Organizations like Médecins Sans Frontières, who have provided much of the Ebola treatment facilities in West Africa, are overwhelmed. Canada should send medical personnel and logistical support. The U.S. government has sent hundreds of medical and military personnel to West Africa -- the largest-ever American response to an international public health crisis.
Canada must also immediately increase our financial support to the World Health Organization and other international partners fighting the Ebola epidemic in West Africa. Here at home, many Canadian humanitarian agencies, including the agencies of the Humanitarian Coalition, are asking Canadians to donate to their Ebola appeals.
Finally, we have to look at the bigger picture. Systemic problems have made West African countries particularly vulnerable. Canada has a role to play in helping to address the basic conditions that have made the outbreak so difficult to control, including weak health and governance systems in the developing world. In the long term, we must focus on governance and institution-building, in order to help vulnerable countries increase their resilience to these kinds of crises.
Domestically, Canada's national emergency response must be highly vigilant as new cases emerge in North America. This week, the NDP's Critic for Health, Libby Davies, sent a letter to Minister Rona Ambrose that asked detailed questions about Canada's preparedness if a case does surface in Canada.
This is the greatest health emergency of our time. We must act urgently.
MORE ON HUFFPOST:
Two to 21 days after becoming infected, the victim shows fever-like symptoms including a headache, joint pain, sore throat and what the NHS calls "intense muscle weakness". But the symptoms that follow make it much gorier than this 'man suffering first symptoms of Ebola' stock photo suggests.

A relatively early symptom can be red eyes. Doctors Without Borders says this does not alert people that they may have Ebola because it is relatively common.

Victims suffer diarrhea (Ebola victim suffering from high fever and bloody diarrhea pictured) which one expert described as "severe and watery".

Victims also begin vomiting, including bringing up blood.

Victims also developed "measles-like" rashes, according to the WHO.

In one of the later symptoms exhibityed. patients often bloeed profusely from orifices. The US National Library of Medicine says they can bleed from the eyes, ears, and nose and also suffer gastrointestinal bleeding, from the mouth and rectum.
Follow Hélène Laverdière on Twitter: www.twitter.com/HLaverdiereNPD