Care And Compassion Saved My Life As An HIV-Positive Adolescent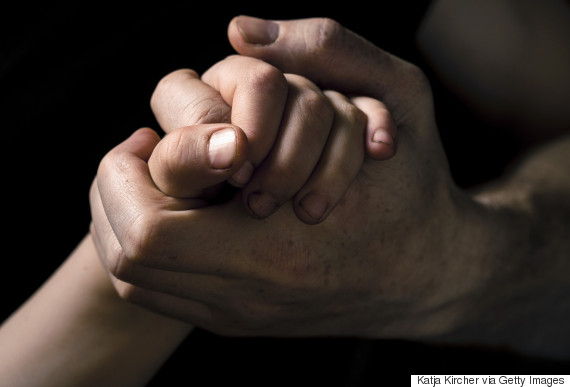 By Loyce Maturu
Try for a moment to put yourself in the shoes of an adolescent. Adolescents aren't children and they aren't adults, either. It is a time of deep emotional and physical upheavals. Relationships are often the centre of your changing world. So imagine if you can how it must feel to be an adolescent living with HIV. I was one of them and I count myself lucky to be here to tell my story.
In May, I met Prime Minister Justin Trudeau to talk about how I was able to overcome the challenges of living with HIV and tuberculosis, and on September 16 to 17 I will be in Montreal to ask world leaders and decision-makers to come together and embrace young people living the diseases.
In 2004, I started to get sick and was coughing a lot so I had to stop going to school. My mother and younger brother had died of a combination of AIDS and TB when I was 10, so my aunt took me to the clinic and got me tested. I found out that I was HIV positive and that I also had tuberculosis.
I cried and I really felt depressed. At that time, I was an adolescent, and I was trying to accept the fact that I was going to have HIV for the rest of my life, with all the stigma that surrounded the disease then in my native Zimbabwe.
When you have HIV or TB you need love, support and care.
I suffered emotional and physical abuse from one of my relatives. I thought it was the end of me, so I tried to kill myself. But I survived after I was taken to hospital by Africaid Zvandiri, a community-based support group that focuses on prevention, treatment, care and support for children, adolescents and young people with HIV. I received TB treatment thanks to the support of the Global Fund to Zimbabwe.
Africaid Zvandiri, the organization I am working with, gave me massive counselling so I started feeling better. I promised myself that I was going to live in this world to share my story growing up with HIV and help my peers build their confidence and fight stigma so they can realize their dreams and hopes of the future.
I broke my silence to explain the challenges of young people living with HIV and TB. Being HIV positive and having to take tuberculosis medications is really a double burden, especially when you are young. But it's beyond being given treatment. When you have HIV or TB you need love, support and care.
I was very little when I lost my father due to a car accident so I don't remember the love of my father. Just being loved is enough to empower somebody. We have made a lot of progress but there is lots that can be done to help young people with HIV.
Today there are about 380,000 new HIV infections among adolescent girls and young women a year. That means more than 7,000 young women and girls are getting infected with HIV every week.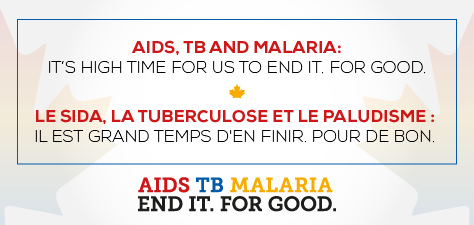 In Sub-Saharan Africa, where I come from, young women and girls have much higher rates of HIV infection. If we want to lower the incidence of HIV among girls we need to apply measures to protect girls. We need to empower young girls so they make the right decisions when it comes to sexual and reproductive issues.
The Global Fund has taken a really good stance in making sure that adolescents are a priority. Before, we were piled with the adults, but now there is a straightforward focus on adolescents and young people and, in particular, adolescent girls and young women, which is a really good thing.
We now have an opportunity to achieve something beautiful: the dream of ending these epidemics. The Global Fund is holding a replenishment in Montreal on September 16 to 17 to set funding for the next three years. To be hosted by Prime Minister Justin Trudeau, the meeting will seek to raise US$13 billion for the Global Fund. In addition to saving millions of lives and averting hundreds of millions of new infections, that investment will lay the groundwork for potential economic gains of up to US$290 billion in the years ahead.
I am one of the millions who is alive today because of the Global Fund, and each one of us has a similar story. Like my friend Maximina Jokonya, who was also born with HIV and today is also a mentor to other girls. Maximina and I will be in Montreal to tell policymakers something on behalf of our peers: Please trust and believe in adolescents, not only as beneficiaries, but as agents of change so that we can end the epidemics.
Being HIV-positive doesn't mean that it's the end of the world. HIV is in the blood, and not in the brain to make you stop thinking. It is not in your heart to make you stop loving, either. You can do anything because HIV doesn't affect your brain nor your heart. You can go to school. You can be confident. You can laugh. You can fall in love. You can start a family. So it would be wise to listen to us. That's the most amazing thing I tell my peers.
Loyce Maturu is a Zimbabwean HIV and TB survivor and a Global Fund Advocates Network Speaker. You can follow Loyce on Twitter @MaturuLoyce
This blog is part of the blog series: AIDS, TB and Malaria: It's High Time for Us to End It. For Good by the Interagency Coalition on AIDS and Development (ICAD) in recognition of The Global Fund's Fifth Replenishment. The blog series runs from August 29 to October 3, 2016 and features a selection of blogs written by our member and partner organizations. Contributors share their broad range of perspectives and insight on the work of The Global Fund and the opportunity that this moment presents us one year following the inauguration of the global Sustainable Development Goals (SDGs).
Disclaimer: The views and opinions expressed in this blog series are those of the authors and do not necessarily reflect those of ICAD.
Follow HuffPost Canada Blogs on Facebook
MORE ON HUFFPOST:
10 Important HIV/AIDS Discoveries
Only one quarter of the 1.1 million people with HIV have their condition under control, where "under control" means the virus has been suppressed, according to a report released this summer by the Centers for Disease Control and Prevention. CORRECTION: The first sentence has been reworded to more accurately reflect the number of people with HIV.

Even though two men were, for a time, able to go off antiretrovirals because their HIV had been reduced to undetectable levels after receiving bone marrow transplants, the HIV eventually returned in the men, according to news reports. In 2012, the news of the men's undetectable HIV levels made headlines. The men, who were both HIV positive and taking antiretroviral drugs, had received bone marrow transplants for Hodgkin's lymphoma. They had received the transplants while they were also taking the antiretroviral medication. However, in late 2013, preliminary results showed that the HIV had returned. This slide has been updated to note more recent developments related to the procedure.

New HIV infection rates can be dramatically lowered by making antiretroviral drugs free, a study from Canadian researchers found. The Canadian Press reported on the study, conducted by B.C. Centre for Excellence in HIV-AIDS researchers, which showed that British Columbia -- a province that offers free access to antiretroviral therapy -- had the lowest rate of new HIV infections over a more-than-10-year period, compared with Ontairio and Quebec.

More than half of HIV-infected young people are unaware that they have the virus, according to a Centers for Disease Control and Prevention report. "Given everything we know about HIV and how to prevent it in 30 years of fighting the disease, it's just unacceptable that young people are becoming infected at such high rates," Reuters reported CDC Director Dr. Thomas Frieden saying. The report also showed that for young people, 72 percent of the new HIV infections were in men who have sex with men, while almost 50 percent were in young, African-American males, Reuters reported. These figures are based on 2010 data.

The number of people living with HIV has increased by 18 percent from 2001 to 2011, according to a report released this year from the United Nations Programme on AIDS. An estimated 34.2 million people around the world are living with HIV. The report also showed that deaths from AIDS have dropped, from 2.3 million in 2005-2006 to 1.7 million in 2011, Reuters reported.

According to the same United Nations report, costs for the cheapest UN-recommended antiretroviral therapy drugs have also decreased over the past 10 years, Reuters reported. A year's worth of the drugs used to cost $10,000 in 2000 for one person; now, it costs $100 a year.

The Food and Drug Administration this year officially approved the drug Truvada -- which has been used since 2004 as a treatment for HIV -- to be sold as a preventive measure for people who don't have the infection, but are at high risk for it. The FDA said that the pill should be considered for preventive use not only by gay or bisexual men who are at high risk for HIV, but also heterosexual men and women who may also face HIV risks, the Associated Press reported. Heterosexual men and women make up more than one-fourth of new cases of HIV, and "that's not a portion of the epidemic we want to ignore," the CDC's Dr. Dawn Smith, who was the lead author of the new recommendations, told the Associated Press. The FDA also approved a new drug this year, Stribild, to treat HIV, Reuters reported.

In findings published this year in the journal PLoS Pathogens, scientists from the University of California, Los Angeles found that it's possible to genetically engineer stem cells to attack living HIV-infected cells in mice. While the study was only for "proof-of-principle," it "lays the groundwork for the potential use of this type of an approach in combating HIV infection in infected individuals, in hopes of eradicating the virus from the body," study researcher Dr. Scott G. Kitchen, an assistant professor of medicine at UCLA, said in a statement.

People should be screened for HIV even if they're not at high risk of contracting the infection, according to draft recommendations released just last month by the U.S. Preventive Services Task Force. The recommendations would mean that everyone between the ages of 15 and 65 should be screened for HIV, even if they're not at high risk for it, Reuters reported. "The prior recommendations were for screening high-risk adults and adolescents," Dr. Douglas Owens, a member of the USPSTF task force and a Stanford University medical professor, told Reuters. "The current recommendation is for screening everyone, regardless of their risk."

All HIV patients should be treated immediately with antiretrovirals, according to new guidelines issued this year from a panel of the International Antiviral Society-USA, as reported by TIME. The recommendations are counter to previous guidelines, which said that antiretrovirals should only be used if the CD4 count -- a measure of immune cells in a person's body -- becomes less than 350 cells for every mm3 of blood.
Follow Interagency Coalition on AIDS and Development on Twitter: www.twitter.com/ICADCISD