What Are Some Housing Options For Seniors Who Want To Live Alone?
I went to visit my 78-year-old aunt yesterday. We had a good gossip about her siblings, who are all older than she is. Some of my aunts and uncles are living in their own homes, but some live in seniors' residences or assisted care facilities. Listening to Auntie Mary recount stories of her siblings' living arrangements made me reflect on my own impending old age.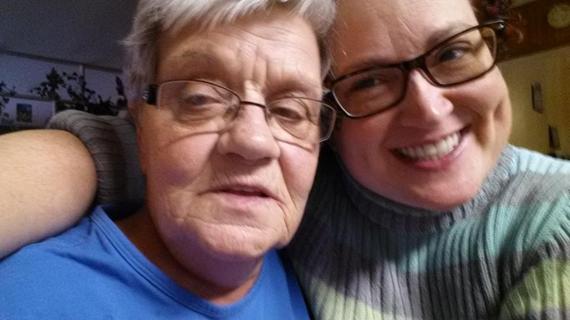 My parents passed away at the ages of 62 (Mom) and 67 (Dad). Up until her cancer diagnosis at the age of 61, Mom had been healthy and active -- working full time, gardening, and running after her grandchildren. Dad had been on disability pension since I was a teenager, as a result of a workplace injury. While he was officially of retirement age, he had been living a retirement-type lifestyle for some time, keeping busy around the house and yard.
I did not get to usher my parents into old age, or really even into retirement living. My grandparents had all passed away by the time I was 19 years old. I have no direct experience caring for elderly people. As a result, I'm not sure what I can expect my own day-to-day life to look like when I am "old" (assuming I am lucky enough to reach old age).
If staying in your current home is your preference for senior living as well, what can you do to make your house more accessible and easier to care for?
As a fiercely-independent introvert, one thing I do know is that I want to continue living on my own for as long as possible. The thoughts of communal meals with a couple hundred other people in a seniors' villa or bingo nights at a seniors' apartment complex make me break out in hives. What kind of options would allow me to live alone as a senior? What sort of things should I be thinking about now, to transition from middle-aged employee to retirement living to senior citizen?
If I were to stay in my current house, I would do some retrofitting, starting with a wheelchair ramp at the front door, in case I need to use a cane, walker, or scooter. I would convert my tub into a curbless shower, for the most accessible bathing option. I also would create a laundry area on the main floor. I already -- five years ago, when I was 40 -- fell down my basement stairs while carrying a basket of dirty laundry. I fractured my leg so badly that I needed to have six pins surgically inserted. I have no desire to replicate that feat at the age of 85. If staying in your current home is your preference for senior living as well, what can you do to make your house more accessible and easier to care for?
Although a retrofit would be relatively low-cost and easy, I'm not sure that staying in my current house is my best choice. More than anything, the yard maintenance worries me. Will I have the physical capability to shovel snow or rake it off the roof; repair raised garden beds; and heft the mulch bag up to empty it into the compost bin? If I can't maintain the yard myself, I will need to need to need to factor yard maintenance into my senior's budget.
My municipality (Saskatoon, Saskatchewan) allows garage and garden suites as urban infill projects. Building and then moving into a smaller residence on my own property, while renting out the primary residence, could potentially address a lot of issues. This would allow me to build an accessible home to specification from the ground up; provide extra income for yard and house maintenance; and help me maintain my independence. If this option interests you too, the first step is to make sure that your community bylaws permit two separate residences on the same property.
I do recognize that at some point, moving to a senior's residence or assisted care facility may well be necessary.
In some ways, moving into a regular apartment complex or condo might be the easiest solution. However, that would mean a whole lifestyle change, including downsizing, giving up access to a yard and garden, and reconsidering how pets fit into my life (I currently have three beagles). Given the amount of time I spend on yard maintenance and home repairs, I think giving up both my employment and my single-family dwelling at the same time (and possibly downsizing to a single Yorkie as well) might be too big of a change at once.
As a single woman, I know that living by myself outside of a senior's residence will hinge primarily on my health and mobility. While "granny pods," might be a viable option for those with family, I'm not a granny -- or even a mother. I don't know anyone who would plop down a granny pod in their backyard for me, and provide care as required.
I do recognize that at some point, moving to a senior's residence or assisted care facility may well be necessary. But there are a couple of things that I would consider before taking that step. First, I would look into a medical alert system. These are usually quite simple, consisting of a base unit and an emergency button. The button is often on a bracelet or on a necklace pendant, and when pressed, it triggers a call to an emergency response centre.
Co-housing is something that I have actually already discussed with friends. Many co-housing communities are built on a sort of bed-and-breakfast model, where a few residents share a single-family dwelling. The introvert in me isn't crazy about the idea of co-housing, but it would certainly be safer than living alone, and less stressful for introverts than the retirement village model.
I have a number of years to go before retirement living becomes a reality, and I imagine the landscape of senior living will continue to shift and new models will emerge (who would have dreamed of granny pods 10 years ago?). Still, I think it's important to start thinking about this now, so that I am not struggling to transition both out of the workplace and into new living arrangements at the same time. If you are looking towards your retirement and senior years as well, what sort of living arrangements are you envisioning?
Follow HuffPost Canada Blogs on Facebook
ALSO ON HUFFPOST:
Bones can become thinner and more brittle in old age, especially in women, sometimes resulting in the fragile bone condition called osteoporosis. Thinning bones and decreasing bone mass can put you at risk for falls that can easily result in broken bones. Be sure to talk with your physician about what you can do to prevent osteoporosis and falls.

While a healthy diet and regular exercise can keep your heart healthy, it may become slightly enlarged, your heart rate may lower, and the walls of the heart may thicken.

Getting older can cause changes in your reflexes and even your senses. While dementia is not a normal consequence of old age, it is common for people to experience some slight forgetfulness as they get older. Cells in the brain and nerves can be damaged by the formation of plaques and tangles, abnormalities that could eventually lead to dementia.

As you age, your digestive tract becomes more firm and rigid, and doesn't contract as often. This change can lead to problems such as constipation, stomach pain, and feelings of nausea; a better diet can help.

You may notice that your vision and hearing aren't quite as sharp as they once were. You may start to lose your sense of taste -- flavors may not seem as distinct to you. Your senses of smell and touch may also weaken. Your body is taking longer to react and needs more to stimulate it.

The tough enamel that protects your teeth from decay can start to wear away over the years, leaving you susceptible to cavities. Gum disease is also a concern for older adults. Good dental hygiene can protect your teeth and gums. Dry mouth, which is a common side effect of many medications that seniors take, may also be a problem.

With old age, your skin loses its elasticity and may start to sag and wrinkle. However, the more you protected your skin from sun damage and smoking when you were younger, the better your skin will look as you get older. Start protecting your skin now to prevent further damage, as well as skin cancer.

After menopause, when menstruation stops, many women experience physical changes like a loss of vaginal lubrication. Men may experience erectile dysfunction. Fortunately, both problems can be easily treated.

Here are some healthy aging tips that are good advice at any stage of life

Stay physically active with regular exercise: Stay socially active with friends and family and within your community.

Don't neglect yourself: Regular check-ups with your doctor, dentist, and optometrist are even more important now.

Eat a healthy, well-balanced diet: Dump the junk food in favor of fiber-rich, low-fat, and low-cholesterol eating.

Limit alcohol consumption and cut out smoking.

Take all medications as directed by your doctor.

Get the sleep that your body needs.

Finally, taking care of your physical self is vital, but it's important that you tend to your emotional health as well. Reap the rewards of your long life, and enjoy each and every day. Now is the time to savor good health and happiness.

Jerry Stiller, 85, and Anne Meara, 83, have been married since 1954.

Tom Hanks, 56, and Rita Wilson, 56, have been married since 1988.

Annette Bening, 54, and Warren Beatty, 76, have been married since 1992.

Denzel Washington, 58, and Pauletta Pearson, 62, have been married since 1983.

Kevin Bacon, 54, and Kyra Sedgwick, 47, have been married since 1988.

John Travolta, 59, and Kelly Preston, 50, have been married since 1991.

Michael J. Fox, 51, and Tracy Pollan, 52, have been married since 1988.

David Bowie, 66, and Iman, 57, have been married since 1992.

Matthew Broderick, 51, and Sarah Jessica Parker, 48, have been married since 1997.

Kurt Russell, 62, and Goldie Hawn, 67, have been together since 1983.

Sting, 61, and Trudie Styler, 59, have been married since 1992.

Hugh Jackman, 44, and Deborra-Lee Furness, 57, have been married since 1996.

Jamie Lee Curtis, 54, and Christopher Guest, 65, have been married since 1984.

Ted Danson, 65, and Mary Steenburgen, 60, have been married since 1995.

George Takei, 75, and Brad Altman have been married since 2008.

Mark Harmon, 61, and Pam Dawber, 61, have been married since 1987.

Danny Devito, 68, and Rhea Perlman, 65, have been married since 1982.

Angela Bassett, 54, and Courtney B. Vance, 53, have been married since 1997.

Ozzy Osbourne, 64, and Sharon Osbourne, 60, have been married since 1982.

Michelle Pfeiffer, 54, And David E. Kelley, 57, have been married since 1993.

Ellen DeGeneres, 55, and Portia de Rossi, 40, have been together since 2008.

Melanie Griffith, 55, and Antonio Banderas, 52, have been married since 1996.

Nia Vardalos, 50, and Ian Gomez, 48, have been married since 1993.

Richard Gere, 63, and Carey Lowell, 52, have been married since 2002.
Follow Jacki Andre on Twitter: www.twitter.com/jacki_andre