Diversity In Canadian Literature Is Long Overdue
I've wondered what to do about Canada's literary scene for some time. If you follow literary events closely, you'll see a lot of white faces on the lineups and in the promotions. But if a literary festival does not prioritize one of the most visible facets of diversity, it's unlikely they're thinking about other aspects of diversity, either. In a multicultural country like Canada, that kind of oversight is a significant problem publishing professionals and festival organizers can't afford to ignore.
I founded the Festival of Literary Diversity (FOLD) -- Canada's first festival for diverse authors and stories -- to provide a space where diversity would not be an afterthought but a starting point, a festival where a diverse range of authors would serve as experts in the craft of writing, not just experts in "diversity."
In the past, I've wondered if it really matters. If it's really a problem. I've wondered if I'm being oversensitive. I've internalized my concerns out of fear that speaking up would cause me to lose what little clout I have as an author, worried that I would be seen as an angry black woman who was complaining because I wasn't invited to the ball. But I have learned that the problem is much bigger than my insecurities. I have also learned that I am not alone.
When the inaugural lineup for a book convention in New York City was released in 2014, the BookCon lineup included only one person of colour. In response to the oversight, a #WeNeedDiverseBooks social media outcry began; people posted pictures about why diverse books were important. Organizers added a session to the 2014 program: "The World Agrees: We Need Diverse Books."
I was not the only one who noticed the scarcity of diverse voices on the shelves. I was not the only one who wanted change.
For the first time, I realized that I was not the only one who wanted to go to festivals that reflected a wider range of stories. I was not the only one who noticed the scarcity of diverse voices on the shelves. I was not the only one who wanted change.
Author Dalton Higgins wrote a response to the events south of the border and exposed a similar problem in Canada. He proposed that nothing would change until the industry -- the gatekeepers and decision makers -- were more diverse. For the first time, I knew how to address the problem head on.
I had seen first-hand what it looked like to be pigeonholed as a diverse author, to have my story excluded from a bookstore because, as the storeowner said, "this town is very white."
At one festival I attended, more than eighty per cent of the roster was white. Not surprising, the audience at the opening event was almost exclusively white as well. In my mid-thirties I was one of the youngest guests, even though the festival was a block away from two universities.
Impressed by the turnout, one of the board members said, "We're really happy with the way things are. We've got something that's really working."
To him, there wasn't a problem. But to me, there were obvious concerns.
In 2014, I met with Scholastic Book Buyer Leonicka Valcius. She was doing important work on social media via the hashtag #DiverseCanLit. She was passionate about increasing the representation of people of colour in the industry. She was also interested in dismantling literary elitism -- pushing against the hierarchy that places literary fiction in the upper echelon of worthy reading and leaves genres like graphic novels, science fiction, speculative fiction, crime novels and romance novels on the literary worthiness periphery.
Together, we made plans to kickoff the first Festival of Literary Diversity in May 2016.
In our first planning meeting, our small team of three talked about where we might host the festival. Toronto is so dense -- literary events happen throughout the city year-round, the literary scene is vibrant -- supporting numerous long-standing series and events. In the suburbs, reading series are not as common. Many readers have never been to a literary festival or a reading, and many suburban and rural writers I know feel disconnected from the action.
Brampton is one of Canada's youngest cities. It is amongst the most diverse cities in the country. The downtown core is easily accessible from Union Station and close to the airport. It was the perfect place for the FOLD.
But Brampton was also a risk. It's considered to be a "bedroom community" by some -- a place where residents sleep, but not a place where they go to enjoy life or work. And while the population is large and the downtown core boasts great accessible venues, the FOLD would be the city's first major event.
So while the Festival of Literary Diversity will serve as a necessary addition to Canada's literary landscape, it will also play an important role in Brampton's growth and development. Backed by a committed planning team and a supportive board of directors -- as well as significant municipal and provincial funding -- the first festival is set to welcome over 40 authors, spoken word artists and literary professionals for a three-day event on May 6 to 8, delivering more than 30 sessions for readers and writers from all walks of life in historic, downtown Brampton.
Our hope is that the FOLD will benefit readers and writers across Canada -- showcasing voices they may not otherwise encounter, highlighting topics and discussions that will evoke thought-provoking conversations which will have a positive impact on Canada's literary arts scene for years to come.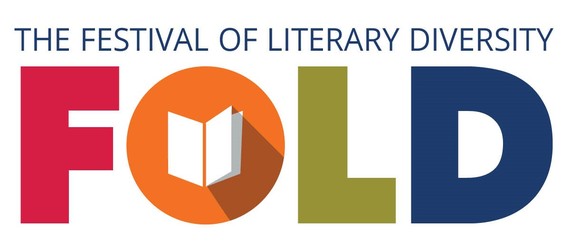 Follow HuffPost Canada Blogs on Facebook
MORE ON HUFFPOST:
Read Books By Black Canadian Authors
Half-Blood Blues, Esi Edugyan" width="52" height="52"/>

Edugyan's Giller Prize-winning novel is set against the smoky backdrop of the 1940s Paris jazz scene, when a popular musician, Hiero, is arrested by Nazis, only to disappear without a trace. Half a century later, his friend and fellow musician revisits old haunts and traces back through the events and dramas that led his friend to his fate. This is a complex, tragic and beautiful tale.

The Illegal, Lawrence Hill" width="52" height="52"/>

Perhaps best known for his Canada Reads-winning novel, "The Book of Negroes," Hill's latest novel, "The Illegal," is a tale of a boy on the run — literally and figuratively. Protagonist Keita, of the fictional Zantoroland, is a marathon runner who hopes to use his athletic prowess to help his family, until he fails to come out on top and must escape to another country as a refugee. Living illegally, he has to evade arrest by officials and also find a way to help his family. This is an important satirical depiction of the plight of the illegal, the refugee and those who would ignore them.

The Polished Hoe, Austin Clarke" width="52" height="52"/>

This Giller and Commonwealth Writers' Prize winning novel by Austin Clarke is set in the post-WWII West Indies. A pillar of the island community, Mary-Mathilda, turns herself in to police and confesses to the murder of the village plantation owner, who had been her employer for decades. This novel tells not only of murder, but of history, the legacy of past slavery, of love and of longing. A challenging, but certainly a worthwhile read.

Soucouyant, David Chariandy" width="52" height="52"/>

Themes of memory and family are at the forefront of this tale by David Chariandy. A young man returns home to care for his mother, Adele, as her memories slip slowly away due to early onset dementia. Through their journey, the tragedies and heartaches and hidden beauties of her life are revealed. It is a haunting coming-of-age story, to be sure.

Kameleon Man, Kim Brunhuber" width="52" height="52"/>

Set in modern day Toronto, Brunhuber's narrative shares an inside look at the high stakes and glamour of the Toronto fashion scene from the perspective of an up-and-coming biracial male model. Even as success and glamour seem within his grasp, challenges abound — uncertainty, struggle, corruption and the question of racial identity. A fast-paced and relatable read.

The Hanging Of Angélique, Afua Cooper" width="52" height="52"/>

The history of slaves in Canada is not as widely known as it should be, and in this book by historian and poet Afua Cooper, the true story of a slave woman convicted of setting a fire that destroyed much of old Montreal. Despite her commitment to uphold her innocence, after her trial she was tortured into confession. This is the story of a brutal moment in Canadian history, as well as a revelation of the dark and oft-ignored truth of slavery in Canada.

Fifteen Dogs, André Alexis" width="52" height="52"/>

In this strange but compelling novel by André Alexis, winner of the 2015 Giller Prize, the gods grant human consciousness and language to a group of dogs spending the night in a Toronto veterinary clinic. Odd as this premise may seem, this is a charming and captivating examination of the struggles, as well as the beauties of the human condition.

Love Enough, Dionne Brand" width="52" height="52"/>

This novel from acclaimed poet and novelist Dionne Brand depicts intersecting stories of relationships, and love in all its forms — between lovers, between friends, and love of home. The beauty and the hardship, the sublime and the tragic, all facets of relationship and emotion are woven into this dream-like narrative.

The Return, Dany Laferrière* " width="52" height="52"/>

This Prix Medicis winning novel, by Haitian Canadian novelist and journalist Dany Laferrière, tells the tale of a young Haitian man who flees his home for Montreal following the death of a fellow journalist. Following the death of his father, he journeys back from whence they came, in order to return his father to their village home, if not in body but in spirit. This is an enigmatic and compelling tale of Haitian culture, of contrasts, of family, of exile and coming home. *Translated by David Homel

Independence, Cecil Foster" width="52" height="52"/>

This is a coming-of-age tale set during the period of Barbados' independence from Great Britain in the late 1960s. Two teenage friends, Christopher and Stephanie have been close since birth, sharing in the experience of having their mothers leave the island to find work in the U.S. and Canada, and are not heard from again. A rift occurs between the two friends when a strange man arrives from Canada and begins bestowing an array of gifts on Stephanie. Themes of family, friendship, sexuality and taking charge of one's fate are set against the vibrancy of Bajan culture in Foster's engaging narrative.
Follow Jael Richardson on Twitter: www.twitter.com/JaelRichardson