A Grown-Up Spin On DIY Mother's Day Gifts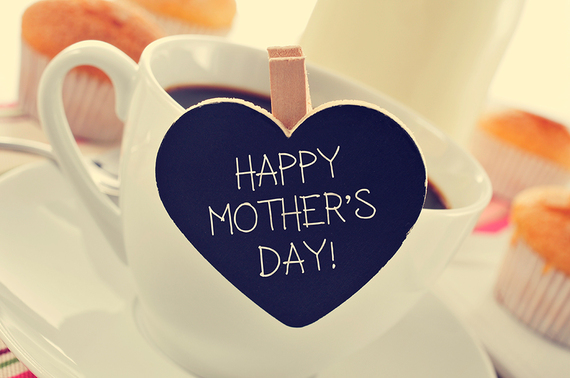 It's often said that the gifts you make yourself are the ones that mean the most to their recipients so, with Mother's Day fast approaching, we want to put a grown-up spin on the tradition of homemade gifts. Show your mom just how much you care this Mother's Day with these DIY ideas that may just beat the macaroni art you made her in second grade.
1. For the mom that loves relaxation, we recommend putting together a one-of-a-kind gift of cozy, treat-filled slippers. This simple but sweet gift will warm your mom's heart on even the most stressful of days.
We suggest filling the slippers with all the rest and relaxation essentials, including face creams, face masks, bath bombs, and makeup, for the ultimate relaxation experience. Finish the gift off with a bow for that extra touch!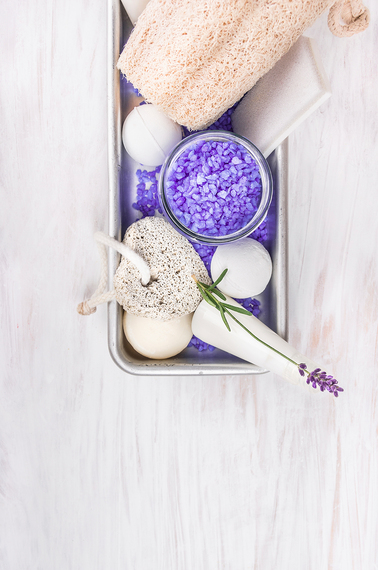 2. For the mom that loves pampering, give her all the tools she'll need for a salon-quality manicure, all conveniently packed in an easy-to-store mason jar. Start by getting a large mason jar, then fill it up with all the nail essentials: nail polish, nail file, nail clippers, cuticle cream or oil, nail polish remover -- and anything else you think your mom will love.
To really spoil the most important woman in your life, throw in a gift card for a spa service mani-pedi to boot!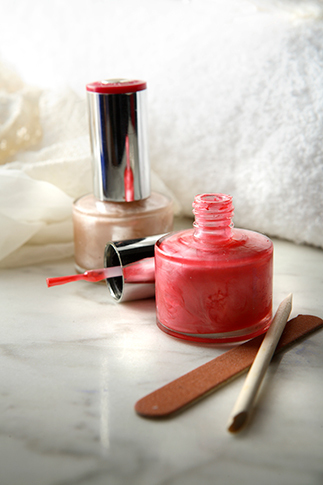 3. For the mom who spends all of her free time reading, pair a book that she is dying to get her hands on with a custom, easy-to-make bookmark. Start by laminating a photo of your kids (or yourself) and attach a string with a tassel to finish. This is a great gift idea to give to mom from the grandkids!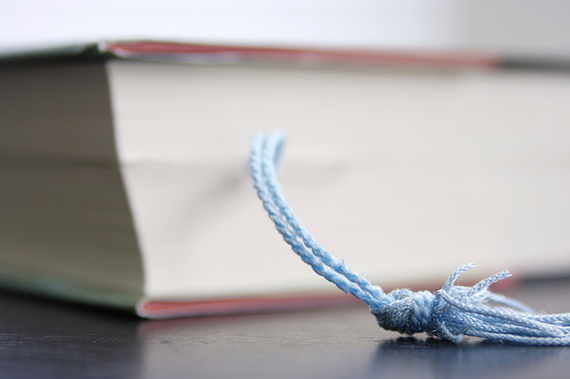 4. For the mom who enjoys sipping on a warm cup of tea, create these DIY tea bags and pair them with a beautiful vintage teacup and saucer.
These wonderful, custom-made tea bag printables are courtesy of Lia Griffith and only cost $5.00 to print. Beyond these, all that you'll need is cheese cloth, twine and the loose-leaf tea of your choosing.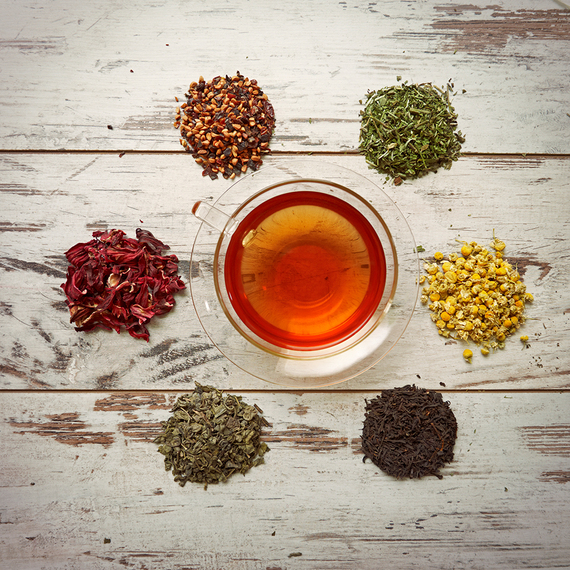 5. For the mom with a green thumb, you can put together a vintage-style herb garden in a jar.
This is likely the simplest of these DIY ideas, as the hard work comes with actually growing the herb garden. Pick up a set of four (or more) Mason jars, along with Mason jar holders. Fill the jars up with potting soil and plant seedling of your mom's favourite herbs such as basil, parsley, cilantro, mint, etc. Don't forget to water the plants and keep them by sunlight until they are gifted!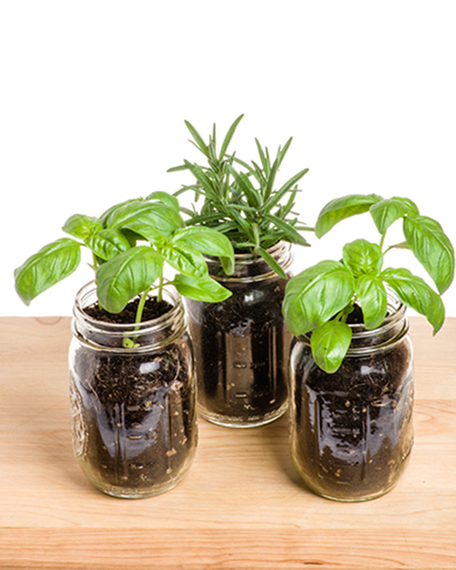 Whatever you decide to give your mom this Mother's Day, make sure you head over to RedFlagDeals.com, one of Canada's leading providers of online promotions and shopping tools, to get the best deal on her gift.
Follow HuffPost Canada Blogs on Facebook
MORE ON HUFFPOST:
Last-Minute Mother's Day Gifts 2016
How cute is this butterfly tea set? Not only do you get the mug, but the set also includes a stainless steel infuser, ceramic stir spoon and the gorgeous wooden tray. Indigo Butterfly Tea Set: $24.50. Get it at Indigo.

Treat Mom to a day at the spa in your local city. If you're in Toronto, check out Body Blitz Spa for a whole day of relaxation. Body Blitz Spa gift certificate from $10 to $500. Get it here.

Make sure Mom stays out of the sun (gotta protect her precious skin!) in this super cute hat. Joe Fresh hat: $14. Get it here.

These dessert places are perfect for any situation, whether eating dessert alone or having a group of friends over for a party. Mom will love them! Floral Quotes Dessert Plates – Set of 4: $24. Get them at Indigo.

Does Mom love the classics? Then she'll adore this beautiful colouring book based on the famous novel. Don't forget to pick up some colouring pencils, too! Anna Karenina Colourinng Book: $16. Get it at Indigo.

Every woman knows that her face is important to take care of, and this relaxing detox mask, made with orange water, will help Mom keep her skin clear and healthy. Bio Beauty Vitamin-Rich Detox Mask: $27. Get it at Shoppers Drug Mart.

This stand mixer will make mom's life so much easier. (And the colour is pretty great, too!) KitchenAid® 300w Ultra Power Stand Mixer - Ice Blue: $299. Get it at Walmart.

But how adorable is this elephant cushion? We want 10, please! Brighten up Mom's sofas with these showstoppers. Elephant Linen Cushion: $24.99. Get it at Winners and HomeSense.

Dress up Mom's Fitbit Alta with this gorgeous blush-coloured leather band. Fitbit Alta Leather Band - Blush: $79.95. Get it at Indigo.

Mom will love picking out fruits to freshen up her plain old water. Glass Infuser Water Bottle: $9.99. Get it at Winners and HomeSense.

Is Mom a writer or just likes to keep a diary? She'll love these beautiful journals to scribble down all her notes in. Journal: $12.99. Get it at Winners and HomeSense.

This scarf is so pretty that we need one in our closet, like, yesterday. Indigo Wildflower Scarf: $49.50. Get it at Indigo.

Is Mom a gardener? Or does she like to have a few potted plants in the house? Either way, she'll love this adorable pot that says "Some things take time." Expression Large Cache Pot: $22.12. Get it at Indigo.

If pink is your mom's colour, wow her with this vibrant skinny Coach wallet which can hold all her essentials. Coach Madison Skinny Wallet: $175. Get it at Hudson's Bay.

Your mom will be the best hostess in town once she starts making margaritas with this baby! Margaritaville Bahamas Frozen Concoction Maker: $179.86. Get it at Walmart.

Everyone, especially Mom, needs a cozy robe to relax in. This one is not only cute (we love the colour) but super soft thanks to the waffle knit. Lord & Taylor Piped Waffle Knit Robe: $49.99. Get it at Hudson's Bay.

Everyone, and we mean everyone, should have one of these gorgeous dutch ovens in their pantry. Mom should be no exception. Lodge Enamel Dutch Oven - Blue: $149. Get it at Walmart.

It's almost time to hit up the beach so why not give Mom a cute stripe tote to make the trip even more enjoyable? Indigo Canvas Stripe Tote: $34. Get it at Indigo.

Classic meets modern with this gorgeous bright wrap watch! Wrap watch: $24.99. Get it at Winners.

Is Mom a fan of Beyonce? Then look no further than the Queen B's new athleisure line, Ivy Park, and treat her to these cute rubber sandals that she'll wear all summer. (Trust us, she'll slay.) Ivy Park Rubber Sandals: $45. Get it at Hudson's Bay.

If Mom hasn't read this bestseller yet, then it's about time. And pick up a copy for yourself, while you're at it! All The Light We Cannot See: $15. Get it at Indigo.

Mom will feel extra special when she dabs a bit of this perfume set on her wrists. LISE WATIER Vent du Sud Essentials Mothers Day Set: $65. Get it at Hudson's Bay.

Transport Mom back toParis with this classic Chat Noir poster. Theophile Steinlen Chat Noir poster: $12. Get it at Walmart.

Mom will be inspired by the encouraging words on this cute towel. Yoga Towel: $9.99. Get it at Winners and HomeSense.

A beautiful candle that will help Mom relax and feel rejuvenated. Poured Glass Candle – Pure Peony Blush: $19.50. Get it at Indigo.