Let's Talk Solutions, Not Politics, for OxyContin Addiction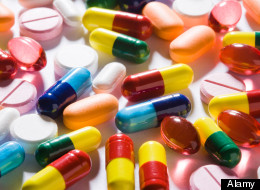 Let's not forget the patients in the prescription drug debate
For weeks now, Ontario's Minister of Health, Deb Matthews, has been trading barbs with federal Health Minister, Leona Aglukkaq, over whether or not she should intervene in Health Canada's decision to approve the generic version of the painkiller oxycodone.
As this debate plays out and the attention starts to focus on the intergovernmental conflict instead of the important public health debate, we must not lose sight of three simple facts: 1) Canada has a serious problem with abuse of prescription pain medication; 2) addiction is a scientifically confirmed chronic medical condition; and 3) governments, both provincial and federal, have the power to address this problem in a meaningful way.
As a starting point, it's important to understand the extent of Canada's use of prescription painkillers. People are often shocked when they hear that an estimated over 200,000 Canadians (roughly the population of the city of Regina) are addicted to drugs like OxyContin. Not only that, but Canada is also the world's second highest per capita consumers of opioids (the class of drugs to which OxyContin belongs).
Opioid dependency is often incorrectly viewed as a volunteer lifestyle choice, when in fact it is a chronic medical condition that occurs because of chemical reactions in the brain. Simply put, with prolonged use of opioids, severe withdrawal symptoms can make it extremely difficult to stop. This is true for the rich and the poor, men and women, the professional and the stay-at-home parent.
But the big question remains: what to do about it? According to a new national survey released by Leger Marketing, the overwhelming majority of Canadians feel governments should treat opioid addiction as a public health concern (90 per cent) rather than a criminal justice issue (10 per cent). In this spirit, all levels of government must work together, along with patient groups, physicians, and law enforcement, to attack opioid addiction from all sides.
This means improving screening measures to help people at risk of addiction to avoid being prescribed prescription painkillers in the first place. From a law enforcement perspective, it means focusing criminal justice efforts on reducing illegal supply of prescription pain killers, rather than on prosecuting addicts for minor possession.
Finally, when it comes to treatment, it means giving patients easier access to treatment; family physicians playing a bigger role in managing opioid dependent patients; and family doctors having access to ongoing education, support and mentoring to effectively treat the growing number of opioid dependent patients.
Banning generic Oxycodone is not enough to solve this problem; there is much more to be done. We must not forget this as Minister Aglukkaq puts forward her case for why she cannot intervene in her Ministry's independent review process of generic oxycodone, and as Minister Matthews puts forward her reasons for why the federal government must.
Richest Drug Lords Of All Time
Brooklyn-born Al Capone is one of the most notorious American gangsters of all time. During prohibition, Capone "controlled a vast criminal empire that smuggled drugs and ran prostitution and gambling outfits throughout the U.S.," Celebrity Net Worth writes. Capone, at one time an influential mob boss in Chicago, was sentenced to 11 years in federal prison in 1931. At the time of his death in 1947, Capone was worth over a billion dollars.

The only woman to make it onto this list, Griselda Blanco -- known also as the "Godmother of Cocaine" -- was a ruthless drug lord for Colombia's Medellin cartel during the 1970s and early 1980s. Blanco was assassinated in September by "men on motorcycles in Colombia." Blanco had reportedly spent nearly 20 years in a U.S. prison before she was deported to her home country. At her height, Blanco is said to have been worth around $2 billion.

Carlos Lehder, co-founder of the Medellin Cartel, is a German-Colombian drug dealer who is currently serving a 55 year sentence in a federal prison in the U.S.

Brothers Gilberto (left) and Miguel Orejuela founded Colombia's notorious Cali Cartel, which "at its peak supplied 70 percent of all the cocaine in the U.S. and 90 percent of the cocaine in Europe," according to Celebrity Net Worth. Both brothers are currently serving prison sentences in the U.S.

Jose Gonzalo Rodriguez Gacha was another co-founder of the Medellin Cartel (all six of them made the top 10). Gacha, acknowledged as one of the most successful drug dealers of all time, was killed in a bloody shootout by Colombian police in 1989, PBS writes. Thousands of mourners reportedly attended his funeral. In 1988, Forbes Magazine included Gacha in their annual list of the world's billionaires.

Khun Sa, known famously as the "Opium King," took an army of men into the jungles of Burma to cultivate opium in the 1960s. At the peak of his power, Sa had 20,000 men in his army and was trading some of the "largest quantities of pure heroin ever," Business Insider writes. Sa died in 2007 at the age of 73, reports the Economist.

The three Ochoa brothers -- Jorge (left), Fabio (right) and Juan David (not pictured) -- founded the Medellin Cartel along with Carlos Lehder, Jose Gacha and Pablo Escobar, Celebrity Net Worth writes. All three made the Forbes' first World's Billionaires list in 1997 and Jorge and Juan David are said to have been worth $6 billion each at the peak of their success (Fabio's net worth is unknown). The Ochoa brothers, all of whom have spent time behind bars, have since lost their fortunes. While his two brothers have since been released from prison, Fabio Ochoa is serving a 30 year sentence at a federal prison.

Dawood Ibrahim Kaskar is "India's most wanted criminal," Business Insider writes. The head of the Indian organized crime syndicate D-Company in Mumbai, Kaskar is currently on Interpol's wanted list of organized crime and counterfeiting. Earlier this year, Kaskar's name was in the news again when a UK court ordered the extradition of his aide, Tiger Hanif -- who is wanted in India for his alleged involvement in the planning of two bomb attacks in Gujarat in 1993, the Hindustan Times writes. For more, watch this video on News X Live.

Mexican drug kingpin Amado Carrillo Fuentes became the head of the Juarez Cartel after assassinating his boss Rafael Guajardo. Fuentes, known as "Lord of the Skies" because of the large fleet of airplanes he used to transport drugs, was described as one of the most powerful drug traffickers in the world by the U.S. Drug Enforcement Administration in 1999. Fuentes eventually died in a Mexican hospital in 1997 after undergoing extensive plastic surgery to change his appearance, Business Insider notes.

With his fellow Medellin Cartel co-founders all making the list, it seems appropriate that drug kingpin Pablo Escobar -- the leader of the largest cocaine organization in history -- would top this list with a peak net worth of $30 billion. As Celebrity Net Worth notes, when Escobar "was eventually captured, the Colombian government built him a luxurious prison called La Catedral. He eventually escaped and was gunned down in 1993 on the roof of a Medellin apartment." And if Escobar was included on the Forbes Billionaire rankings today? He'd be tied for seventh place, notes Business Insider.