Remember That Healthy Living New Year's Resolution? It's Time To Get Cracking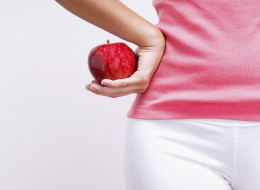 If you want to get healthy, I've got some thoughts for you. This is straight from my frustrations of being a personal trainer.
Here's the breakdown:
Jan. 1, 2014: You made a promise to live healthy. It's now August and you really didn't hit that promise out of the park. There was a few weeks in April where you thought about the beach and ate a salad or two, but you didn't make the switch.
September 2014: It's just a few weeks away. The summer living is over, and you have promised yourself to enjoy these last few weeks, then get back to healthy living. This is when the emails to me start, and my frustration hits the roof. Y'all aren't getting it.
"I planned to be in the gym and get healthy this year, in fact it was my new year resolution. It hasn't gone smooth, with the summer ending and my regular routine getting back underway, I plan to return to a healthy lifestyle. I'd like to inquire about your services. Maybe personal training, or setting up a diet? Can we set up a meeting in September?"
That's an actual excerpt from an email. I've got a bunch to go through at the moment. This blog post is actually me venting. I'll respond to this, the ones with a phone number I'll call. My calls won't be returned, my emails won't get responses. It's the reason I've switched from personal training to a workplace wellness consultant. I go to workplaces, put on mandatory wellness seminars and make sure I make contact with people.
What the people I do connect with via these emails are looking for is a quick fix. The problem is that there is none.
When we talk, they want something that can undo the past few years of sedentary living. "A 6-week boot camp, like my friend did in Calgary and lost 20lbs." This isn't health, and it's not sustainable. In my decade of doing personal training and running some fantastic classes I've seen people come in lose weight, then stop exercise all together, because what they did was not something that fit their life. They added exercise, but they didn't like it. You won't continue with something you don't like.
Here is the point of this article. It's the whole philosophy behind my One Fit City movement. Changing the health of the nation is going to changing our mentalities. You need to find recipes and foods you like that you make yourself and are healthy. You need to move and be active, that does not mean boot camps and gyms. It may not even be yoga or pilates. Your thing, is going to be your thing. I'm mind blown that people love to run marathons and long distances. I meet a 73-year-old who's been running marathons for 50 years! He has run more than 150 of them. Who does that? Definitely not this hombre.
Your health or ideal body image shouldn't be based on a number. Your weight shouldn't be determined by a look, it shouldn't be a number, it should be determined by these factors.
1. Are you eating properly portioned, natural, healthy, local foods for 80% of your meals. Have you been doing this for a year?
2. Are you active daily? Not because you have to be, but because you want to be. Not timing it to 60 minutes exactly, but are you out getting lost in the beauty of human movement? Have you been doing that for a year or more?
3. Do you smile and are you genuinely happy? Are you so happy that you can spread joy? Not because things are perfect, but because you just like to be alive. If not, find a professional to talk to. If you are, congratulations. It's a great feeling and an accomplishment to be proud of. Happy regardless of your situation is an amazing accomplishment.
The number on the scale is the after thought. Get healthy, then look at the number. Once you are healthy, stay at that weight. Don't shoot for a number on the scale.
If you have been all of those things on the list for more than a year, chances are you are pretty healthy, and at a healthy weight. It's not the number on the scale that matters, it's those feelings. Chase those feelings and accomplishments. That will keep you healthy for a lifetime.
If you chase weight loss, and the new years resolution. The next thing to happen after the promise of a September comeback will be a Thanksgiving fall off, then not starting because December is full of events and parties. Then you'll be right back to a 2015 new years resolution.
Chances are, you'll be emailing me Jan. 1, 2015, if you don't change your mindset. You'll drive me crazy, and I'll be writing a blog January 2, with an excerpt from your email.
It's really something simple to do. Focus on you. No one important to you cares about how you look, it's just your mind playing tricks on you. Having a six pack or being lean doesn't make your life better, those things don't make memories with family and friends.
The healthier you are, the longer you live. #GoodNews
Give me a follow @FitCityJordan or follow my fun healthy life on Instagram. Keeps me honest.
ALSO ON HUFFPOST:
Protein is the staple for creating and building healthy muscle. As you're building muscle, protein works to help sustain that muscle. Be sure to pack on the protein after your workout.

If you don't have a gym nearby, there are plenty of outdoor activities that will help you get in shape, such as bike riding and hiking.

One easy way to make better choices when it comes to your eating habits is to incorporate one green vegetable into your diet each day.

Make sure that you're eating breakfast, lunch, and dinner every day. The more you eat, the more portion control you'll have, which will make your metabolism work faster.

Weight loss plateaus occur when your body gets used to the workout regimen that you're consistently putting it through. Try doing fitness challenges like CrossFit, Tough Mudder, and Wounded Warrior in order to shock your body. Even if you only do this once per week, your body will still respond.

Warm your up body by doing your cardio workout first in order to get your blood circulating. Then follow up with strength training once you're warmed up.

Every hour on the hour during your work day, put your sneakers on and climb the stairs for 15-20 minutes. If you're moving, you're burning calories.

Your body needs rest, especially when you're on a workout regimen, so be sure to devote 6-8 hours to sleep per night.

The more you have planned out when it comes to losing weight, the more successful you'll be. Know the amount of calories that you should be putting into your body per day, and how those calories are going to affect your weight loss goals. The more educated you are on the foods that you're eating, the more weight you will lose.

When it comes to reaching your weight loss goals, a negative mindset can be your biggest enemy. In order to change your body, you have to be willing to change how you perceive the things that can get in your way.
Follow Jordan Cieciwa on Twitter: www.twitter.com/fitcityjordan