A Teacher's Porn Star Past Shouldn't Be Grounds for Firing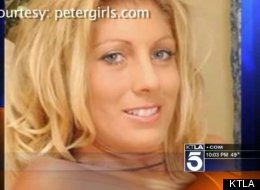 During an 8 month period, from 2005-06, Stacie Halas starred in pornographic movies. According to her attorney, she did this because of financial problems. She went on to become an accredited science teacher, but was fired from her job at a public school in Oxnard, Calif. when it was discovered she used to appear in pornography. On Friday, January 11 a three-judge panel unanimously denied Halas's appeal and upheld the firing.
Halas has committed no crime; there is a huge difference between being a sex worker and a sex offender. Pornography, so long as it does not involve children, has been repeatedly protected by U.S. courts as a form of free expression. So, in effect, Halas has lost a government job because of her past legal speech. What's more she has lost her job at a time when California has repeatedly said it has a huge shortage of teachers, especially math and science teachers.
A part of the ruling reads:
"Although her pornography career has concluded, the ongoing availability of her pornographic materials on the Internet will continue to impede her from being an effective teacher and respected colleague."
In 2013 this seems to an unreasonable standard. Because of the Internet, virtually anything anyone has ever done will now have "ongoing availability" forever.
According to the Associated Press:
"[Halas] had hoped to set a precedent for people looking to escape an embarrassing past, but a three-judge commission was unanimous in its decision. They said Halas, 32, was continually deceitful about her past."
That Halas was less than forthcoming about her past should have had no bearing on the decision. If she had been "deceitful about her past" as a bartender or a musician, would that have justified removing her from her position as a science teacher? No, it's obvious that it's the nature of the past work that cost Halas her job, and it's also obvious that that past work was both legal and constitutionally protected.
It seems to me that this is a case for the American Civil Liberties Union (ACLU). Allowing an individual to lose a government job because of past legal work, or because of past legal expression, is a dangerous precedent. It is, in a way, similar to the blacklisting of suspected communists in the mid-20th century. Add to that that if a person can't reinvent themselves after doing a completely legal job, what hope is there for employment for the 7 million Americans in prison or on parole?
Fired Over Facebook: 10 Posts That Got People
As reported by Radar Online, an 18-year-old Buckingham Palace Guard was fired from his post ahead of the royal wedding after he allegedly slammed Kate Middleton in a Facebook post. According to Radar Online, the post, which was removed, read, "Hur and william drove past me on friday n all a got was a sh***y wave while she looked the opposite way from me, stupid stuck up cow am I not good enough for them! posh bitch am totally with u on this 1 who reely gives a f about hur."

An employee at a residential facility for the homeless was fired after posting on Facebook about an overnight shift and apparently making light of the fact that many of the residents are mentally ill. According to a National Labor Relations Board document, she wrote, "Spooky is overnight, third floor, alone in a mental institution, btw Im not a client, not yet anyway." The post was reported to the managers of the facility by a former resident who was Facebook friends with the employee.

A water polo coach at a California high school has filed a discrimination complaint against the school district after being fired over his Facebook photos. According to the San Gabriel Valley Tribune, a parent sent copies of the photos to the school's principal along with a letter declaring him "unfit to coach." The photos showed the him "posing with two drag queens" and "about to eat a corn dog," writes the Tribune.

Stephanie Bon, a former HR assistant at Britain's Lloyds Banking Group, was fired after posting a comment about the fact that her boss made more money than she. According to the Daily Mail, her controversial Facebook status update read, "LBG's new CEO gets £4,000 an hour. I get £7. That's fair."

According to the Boston.com, a 48-year-old Rhode Island doctor was fired after she posted information about a trauma patient on her Facebook page. While Dr. Than didn't reveal the patient's name, the hospital board concluded that she had posted enough information that people who knew the patient would know who Dr. Than was talking about. Not only was the doctor fired and reprimanded by state regulators, but she also had to pay $500 and attend a continuing education class.

A British teenager was fired after updating her Facebook status with comments about how bored she was with her job as an administrative assistant at a product development and sourcing company. "[A]ll i do is shred holepunch n scan paper!!! omg!" read one of her comments, according to the Daily Mail. "I think it is really sad," the teen said of her termination, per the Daily Mail, "it makes them look stupid that they are going to be so petty."

According to Wasgington's Tri-City Herald, state police officer Matt Blahut was given the option of resignation after a resident complained about photos on his friends-only profile that showed him drinking. The local father became alarmed when he saw his daughter looking at Blahut's profile, he told the Herald. "He's saying he's drunk. It shows him in uniform ... Law enforcement's supposed to set an example for these kids," the man said. Within days of the complaint Blahut was given his walking papers. "If we see this kind of judgment early on in somebody's career, what's to come?" State Patrol Captain Jeff DeVere told the paper.

Fox 16 reports that an Arkansas police officer Scott Chaloner was fired after posting the following on his Facebook page: "If you live in Alexander and you're drinking and driving, get yourself a designated driver. If you don't and you're out on the streets, you'll wish you had. just a word to the wise." While the officer's superior said his post compromised a planned DUI checkpoint, Chaloner maintains that the statement was merely a public service announcement, according to Fox 16.

Jason Liptow, a professor at a Michigan community college, was fired after using a failing student as a cautionary tale in a Facebook status post, according to Michigan's Morning Sun. "Student emailed me wanting to know how he could pass the class, he hadn't been there and failed three open-book tests," wrote Liptow, per the Sun. Liptow claimed he was let go because of his plans to form a teacher's union and not because of the status update.

According to the Bourne Courier, Massachusetts firefighter and paramedic Richard Doherty was let go after repeatedly posting Facebook updates that showed "disrespect to gay individuals, mentally challenged individuals, patriotic citizens, public officials or people who might have a viewpoint different from his." In a disciplinary hearing, Doherty said his comments had been "misunderstood."

In March, the New York Post reported that Brooklyn school teacher Christine Rubino could lose her job after writing the following on Facebook: "After today, I'm thinking the beach is a good trip for my class. I hate their guts." She was supposedly referencing an incident that had occurred the previous day, in which a New York student had drowned while on a field trip to the beach. While only Rubino's Facebook friends could see what she posted to Facebook, one of them was a fellow teacher who forwarded her comment to the principal.

Leila Goodman of North Carolina was fired after calling her boss a "complete tool" because the company she worked for had decided not to allow employees to work overtime. According to an attorney interviewed by WXII12.com, the firing was legal since Goodman's comments fall under insubordination and not protected speech.

Dawnmarie Souza, a medical technician, was fired for repeatedly bashing her boss on Facebook. According to CNN, the mildest of these disparagements was "comparing the supervisor to a psychiatric patient." However, the National Labor Relations Board, believes the firing was unlawful and filed a complaint against the company, saying that workers' criticism of their bosses on Facebook is "protected concerted activity."
Follow Justin Beach on Twitter: www.twitter.com/Justinsb