"Promise Made, Promise Kept"? Apparently Not For Harper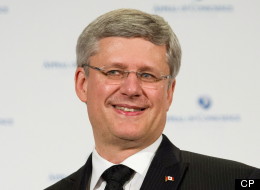 When political parties spend time on the opposition benches they often come up with ideas that look great on paper but lose their lustre once the party moves from the opposition side of the House to the government side. Such has been the case with the Conservatives and the Parliamentary Budget Office presently run by Kevin Page.

It is quite clear that in opposition, the Conservatives envisioned a completely independent office along the lines of the Congressional Budget Office in the United States. They even had concerns that the government of the day might not want to cooperate with the Parliamentary Budget Officer and sought reassurance that this would not be the case when the Finance Committee looked at this issue.

"Just to go back to one area, we got some feedback here in Canada that the government or the executive branch may not cooperate, that the Department of Finance may not cooperate with an independent budget office. But it's my understanding that's not your experience with the Treasury of the United States. They supply you the raw data, and there are built-in safeguards in legislation that say it has to be accurate information." (Charlie Penson, Finance Committee, March 9, 2005)
"In other words, this budget office has been generally accepted as a very good organization in the political process in the United States?" (Mr. Charlie Penson, Finance Committee, March 9, 2005)

Today of course the Conservatives see things a little differently and Kevin Page is now preparing to take a number of departments to court in order to obtain financial information that he claims he needs in order to study how the departments intend to meet the government's deficit reduction targets.

The main government talk point on this matter is the one currently being used by the Minister of Finance:

"... there's been a tendency on his part to try to expand his mandate into other areas for which he is not responsible." (Jim Flaherty, October 22, 2012).

Whether or not Kevin Page is overstepping his mandate (as it was created by this government) remains for the experts and politicians to argue over and perhaps for a judge to decide.

The Conservative Party created the position of the Parliamentary Budget Officer, supposedly based on their various election platforms and comments and positions staked out by the Leader of the Official Opposition and various Conservative MPs and finance critics. Here is what the Conservatives originally thought this budget office should look like and be able to do.

"The one way to ensure that we have some scrutiny is for Parliament to have its own set of numbers that aren't run through the Department of Finance filter, that don't answer directly to the finance minister, who also has a political interest, a political incentive, to ensure that the numbers flatter his or her position." (Monte Solberg, Finance Committee, June 21, 2005)

The Conservative election platform of 2006 was pretty precise as to what they would do once in power.

"A Conservative government will:

• Create an independent Parliamentary Budget Authority to provide objective analysis directly to Parliament about the state of the nation's finances and trends in the national economy.

• Require government departments and agencies to provide accurate, timely information to the Parliamentary Budget Authority to ensure it has the information it needs to provide accurate analyses to Parliament.

• Ensure that government fiscal forecasts are updated quarterly and that they provide complete data for both revenue and spending forecasts. (Election Platform, 2006)

Perhaps the words of the then Leader of the Official Opposition, Stephen Harper, says it best:

"We believe that an independent, non-partisan parliamentary budget office should produce forecasts of revenues and spending which are universally available and accepted by all parties and experts of all stripes. Such a body would ensure that the government is genuinely accountable for taxpayers' dollars and that we maintain fiscal discipline at the federal level. (Stephen Harper, Oct 6 2004)

Remember the chant from the Conservative backbenches, "Promise made, promise kept"? In this case that's not quite accurate.
Canada Budget 2012 Highlights
The government is calling the budget a plan for Jobs, Growth and Long-term Prosperity. "In this budget, our Government is looking ahead not only over the next few years but also over the next generation," said Finance Minister Jim Flaherty. "The reforms we present today are substantial, responsible and necessary. They will ensure that all across government we are focused on enabling and sustaining Canada's long-term economic growth." However, while the budget does include many investments, it also make a number of cuts and changes that will save money. Here are some of the highlights. (File photo by THE CANADIAN PRESS/Sean Kilpatrick)

The government is cutting spending by $5.2 billion on an ongoing basis, but it says it will not reach that total until 2014-2015. Ottawa says 70 per cent of these savings will come from "operational efficiencies." The planned reduction in spending is expected to result in the elimination of 19,200 public service jobs over a three-year period, 4.8 per cent of total federal employment. The government expects 7,200 of those positions to be eliminated through attrition. Six hundred executives positions are expected to be slashed. Roughly $900 million will be spent making these job cuts, on things such as severance and benefits. After 2014-2015, the public service cuts will save the federal government $5.23 billion per year.

The government is cutting the budget of Canada's national broadcaster by $115 million per year by 2014-2015. Currently, the CBC's total budget stands at roughly $1.1 billion per year, making for a cut of roughly 10 per cent.

The federal government is eliminating the penny. But prices won't necessarily be rounded. The cent will continue to be the smallest unit of sale and non-cash transactions, such as spending done with credit cards, will continue to be settled to the nearest cent. Existing pennies will continue to be legal tender for an indefinite period of time, but the Mint will stop producing new ones and distribution will cease in Fall 2012. If no pennies are available for a cash transaction, it will be rounded to the nearest five cent increment after GST/HST. The government says it currently costs 1.6 cent to manufacture a penny and that supplying them to the economy costs $11 million per year. (CP photo)

The government says it has no intention of building any new prisons, despite the passage of the omnibus crime bill that some experts suggests will increase the number of people incarcerated. The Tories plan to slash $295 million from Corrections Canada by 2014-2015. The RCMP will also receive major cuts, $195.2 million by 2014-2015. But the government will spend $9.6 million over three years to combat counterfeiting.

The government is moving to alter the current process for the environmental assessment of resource-based projects. It plans to move to one review for one project and to give these reviews a definite deadline. The change will affect the Northern Gateway pipeline. Additionally, the government wants to focus resources on reviewing the largest plans with the greatest potential for environmental impact. The federal government says it will do this while continuing to protect the environment. The government says this change is aimed at simplifying a complex system of reviews that imposes costly delays and deters investment. Canada's first near-urban national park will also be declared in the Rouge Valley in suburban Toronto. Other highlights include: - By 2014-2015, Environment Canada's budget will be reduced by $53.8 million per year. - $50 million will be spent over two years to protect species at risk.

The government is increasing the eligibility age for receiving Old Age Security (OAS) and Guaranteed Income from 65 to 67. The change will be made starting on April 1, 2023 and will be fully implemented by January 2029. The government will also allow individuals to choose to defer payment for a maximum of five years starting in July 2013. If a person does defer, they will receive a larger adjusted pension than if they had begun collecting at 65. The government says it is making the changes primarily due to demographic shifts. The pending retirement of the Baby Boomers will increase the total cost of the program from $38 billion in 2011 to $108 billion in 2030.

The feds are planning to reduce Health Canada's budget by nearly $310 million per year by 2014-2015. Health Canada and the Public Health Agency of Canada will consolidate many services, reducing what the government calls duplication, in order to achieve some of these savings. The government will also eliminate Assisted Human Reproduction, a group involved in the study of potential uses for stem cells. They also propose: - Expanding GST/HST and income tax breaks for health care services. - $51.2 million over two years to improve food safety. (Alamy photo)

The government is making an investment of more than $1 billion in science and technology. Canada currently lags behind other similar economies in terms of private sector investment in R&D and overall innovation, according to the government. Here are a few highlights of the spending: - $400 million to help increase venture capital investment by businesses. - $100 million for the Business Development Bank Of Canada for venture capital investment. - $110 million per year for the Industrial Research Assistance Program. - $105 million over two years help pay for innovation in the forestry sector. - $500 million over five years for the Canada Foundation for Innovations to pay for new competitions. Funding will start in 2014-15.

The government will revamp the immigration system by killing a backlog of 300,000 skilled foreign worker applicants by sending them their money and applications back. Up to $130 million will be spent refunding fees to skilled worker applicants who paid under outdated criteria. The feds are planning to improve the system for the recognition of foreign credentials The government will move to ensure businesses first look to domestic sources of labour before using the Temporary Foreign Worker Program. CORRECTION: A previous version of this story stated that the budget will kill a backlog of 460,000 skilled foreign worker applicants by sending them their money back. The actual number is 300,000. (pwenzel on Flickr)

The budget will implement the Beyond the Border security pact with the United States (The Action Plan on Perimeter Security and Economic Competitiveness and the Action Plan On Regulatory Cooperation). But the coming changes don't mean the Canada Borders Service Agency will escape cuts. The department's budget will be reduced by $143.4 million by 2014-2015 It will also seek to streamline for the process of bringing goods home from abroad by increasing the dollar amount exempted from tariffs for travellers. (Photo by Bill Pugliano/Getty Images)

The budget seeks to continue the government's work to expand Canada's international trading relationships. "Our government is undertaking the most ambitious trade expansion plan in Canadian history," said Flaherty. In his speech, Flaherty also signals that, while the U.S. will remain our largest trading partner, Canada needs to open its export economy to emerging economies. China, India and the Trans-Pacific Partnership are mentioned by name. However, there will be cuts. The International Assistance Envelope, which includes the Canadian International Development Agency, Foreign Affairs and International Trade Canada, the International Development Research Centre the Royal Canadian Mounted Police and Natural Resources Canada, will be cut by $377.6 million by 2014-2015. Most of that money will come from The Canadian International Development Agency -- $319.2 million. Foreign Affairs and International Trade Canada will be cut by $29.1 million. The federal government also plans to find $80 million in saving by selling official residences abroad. (Israeli Prime Minister Benjamin Netanyahu meets with Prime Minister Stephen Harper March 2, 2012 in Ottawa -- Amos Ben Gershom/GPO via Getty Images)

The budget touts the government's progress in modernizing the Canadian Forces through major investment. However, the Defence budget is about to fall substantially. Some of this reduction will come from improvements in efficiency, but much will come from the end of the combat mission in Afghanistan. The cuts will amount to roughly $1.12 billion by 2014-2015. According to Armine Yalnizyan, of the Canadian Centre for Policy Alternatives, these cuts are over and above the roughly half a billion announced during a previous round of strategic review. The size of the military will not shrink but it won't grow either. The regular Canadian Forces will remain at 68,000 members and the reserve force at 27,000. Veterans Affairs will also be on the receiving end of cuts - $66.7 million by 2014-2015. The budget will also provide $5.2 billion for the Coast Guard over the next 11 years. (Canadian soldiers prepare to leave Kandahar military base in southern Afghanistan on July 17, 2011 -- ROMEO GACAD/AFP/Getty Images)

The government is eliminating the Trudeau-era youth program Katimavik, as The Huffington Post Canada first reported. The federal government says the program benefits a very small number at an excessive cost per person. (CP photo)

The budget reduces spending on Fisheries and Oceans by $79.3 million by 2014-2015 The department will undergo a substantial restructuring. Services will be consolidated and the size of its motor vehicle fleet will be cut. It will also focus less on research, relying more on academia. (AFP/Getty Images)

The government will spend $275 million over three years on First Nations education. The money is budgeted for the building and renovation of schools on reserves. Ottawa is also set to spend $27 million over two years on the Urban Aboriginal Strategy. $330.8 million will also be provided over two years to build and expand water infrastructure on reserves. (CP)

Coming changes to MP Pensions are not outlined in the budget. Finance Minister Jim Flaherty said the changes he wants to make, increasing pension contributions by the MPs themselves and raising the age of eligibility will have to be discussed. (Alamy photo)

The government is making a number of changes to Employment Insurance (EI) it says are aimed at creating a more efficient program. -$387 million over two years for matching benefit amounts to wages in different local labour markets. Depending on the unemployment rate in the region, claimants will need between 14 and 22 weeks to qualify for EI. -$74 million over two years to help make sure claimants benefit from getting a job. EI claimants will be able to keep 50 per cent of their earnings without getting their benefits clawed back. - Limiting premium increases to no more than 5 cents per year. - $21 million over two years to improve the content and timeliness of information provided to job seekers. (Alamy photo)
Follow Keith Beardsley on Twitter: www.twitter.com/Atory01