Ontario's Head-in-the-Sand Green Energy Policy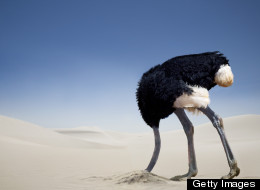 Earlier this month the Fraser Institute published a report sharply critical of one of the flagship policies of the Ontario government, namely the Ontario Green Energy Act (GEA). We found that the Act is costing Ontario over $5 billion annually but yields negligible environmental benefits, and that equivalent or greater benefits could have been achieved using conventional pollution control measures at less than one-tenth the cost.
We also found that, due in large part to the GEA, Ontario is going from having some of the cheapest electricity in North America to having some of the most expensive. This will increase industry operating costs and cut the rate of return to investment in mining and manufacturing by between 13 and 30 per cent, further weakening key economic sectors and threatening long term job losses. And we pointed out that the choice to pursue wind power under the GEA was a particularly bad idea, as wind power generation is almost perfectly out of phase with energy consumption in Ontario, resulting in the dumping of surplus wind energy into the U.S. market at a loss of some $200 million annually.
Shortly after its release, our report was cited during a debate in the Ontario legislature on the GEA. Ontario Energy Minister Bob Chiarelli dismissed it out of hand, saying: "The Fraser Institute report recommends that we go back to coal. They claim that coal is clean, and they're recommending we go back to coal." That was the justification for shutting his eyes to the disaster that GEA policy has created.
Even if what the Minister said was true, it would in no way be an adequate response to our findings. Ontario has lost a quarter of a million manufacturing jobs in the past decade. And it has thrown away its long-standing competitive advantage in electricity prices for the sake of minuscule environmental benefits that could have been achieved in other ways at a fraction of the cost.
But what makes the Minister's response most disturbing is that it is so disconnected from reality. Ontario has always used coal for at least some of its electricity. So do many Canadian provinces, most U.S. states, most of Europe, China and all the other jurisdictions our exporters compete against. Even Germany, which Ontario claims to be copying in its green energy strategy, opened two new coal-fired power plants last year, will open six more this year, and plans six more after that. Ontario is ready to price our manufacturing sector out of business based on an ideologically-driven energy strategy at odds with all our major trading partners.
Moreover, our data on the environmental consequences of various air quality measures come from the same study the Ontario Ministry of Energy relies on as the basis for its decision-making. We are not making some random claim that "coal is clean," we are reporting the numbers the government itself uses.
The study we cite (originally confidential) by DSS Management Consultants was commissioned in 2005. It estimated potential air quality benefits under various scenarios: a continuation of business-as-usual, different combinations of extra nuclear and gas facilities to replace the Lambton and Nanticoke coal-fired power plants, and a complete retrofit of the coal plants focused on upgrading its pollution control equipment. DSS found that shutting down the coal-fired power plants altogether would have extremely small effects on the air contaminants that determine the Ontario Air Quality Index, and the changes would be essentially identical to those achieved by a relatively low-cost coal plant retrofit.
The scenarios involving expanded gas and nuclear options would also have yielded small environmental improvements at a fraction of the cost of the GEA path. None of the scenarios in the DSS report examined or recommended the wind- and solar-power option Mr. Chiarelli's government actually pursued, nor did the government do any cost-benefit analysis of the GEA prior to implementing it, an omission sharply criticized by the Ontario Auditor General.
What seems to have annoyed Mr. Chiarelli (as well as Ontario's Energy Commissioner and the Canadian Wind Energy Association) is that we did something the government should have done long ago: assess the costs and benefits of Ontario's radical, go-it-alone green energy scheme. Had Mr. Chiarelli's government done so, Ontario might have avoided the disaster we are now in.
This column was co-written with Ross McKitrick, Fraser Institute senior fellow and University of Guelph economics professor.
5 Things Canada Should Do To Be A Green Energy Power
Renewable energy projects require time and money to get off the ground. So if Canada intends to expand its green economy, says Robert Hornung, president of the Canadian Wind Energy Association, industry needs to have a sense of the size of the market for renewable for energy that governments want to create. In jurisdictions such as Ontario and Quebec, for instance, he says governments have done a good job of setting targets for the share of renewable energy to incorporate into the mix by 2015. But beyond that point, "the direction [...] is less clear." "It takes time to develop wind energy projects. If you're hoping that a wind energy project is going to be up and running in 2016 or 2017, you need to start working on that project in 2013," he said. "If there's no signal that there's actually going to be a market for these projects nobody is going to start doing that work."

With role models like Denmark and Germany, which have undertaken ambitious renewable energy policies with gusto, Canada needn't reinvent the wheel to become a leader in the green economy. But before looking overseas, environmentalists point to expanding what's already working within our own borders in provinces like Ontario, where the government has pledged to phase out coal energy by 2014 and create 50,000 green economy jobs by 2015. "We need more policies like in Ontario," said Tim Weis, director of renewable energy and efficiency policy at the Pembina Institute, a non-profit think tank based in Calgary. In Ontario, the sector is supported up by a feed-in tariff program that pays guaranteed prices for renewable energy, as well as subsidies for firms that manufacture renewable energy technologies in the province. But Weis says there is a need to develop a "broader and more consistent market" for green technologies. "Ontario is a big market and it's going to do well in terms of developing manufacturing capacity for wind and solar, but what we need is to expand that market to other parts of Canada so we have a bigger domestic market," he said.

What's one of the quickest ways to support the growth of Canada's green economy? Stop subsidizing the production of oil and gas, says Adam Scott, green energy project coordinator at Toronto-based Environmental Defence. At present, he says, subsidies for fossil fuel-producing sources of energy, particularly at the federal level, dwarf support for renewable energy -- which he sees as a major roadblock to advancement. "Everybody complains about why we are subsidizing green energy, but it's because we're trying to level the playing field with all these other subsidized forms of energy," he said. "Subsidizing fossil fuels really has a huge drag on the development of renewable energy." Putting a price on carbon that's consistent and country-wide would also help, says Tim Weis, director of renewable energy and efficiency policy at the Pembina Institute. "We need a market signal that levels the playing field and lets everyone know where we're going on this," he said. "It's pretty important that that happens at a national level so it's well coordinated across the country, and everyone is looking at the same picture."

Improving the energy efficiency of buildings and construction projects tends to be "the poor child" of efforts to grow the green economy, says Tim Weis, director of renewable energy and efficiency policy at the Pembina Institute. But if Canada wants to up game in the green economy arena, he says that must change. "[Improving energy efficiency] pays for itself, it has usually the fastest and the strongest bang for your buck in terms of actually reducing emissions and reducing energy, so it really needs to be at the top of the list," he said. That means developing more initiatives like the federal government's former ecoENERGY Retrofit program, which granted homeowners up to $5,000 to improve the energy efficiency of their homes by installing everything from better insulation to high-efficiency windows. The program expired at the end of last month. Though Weis says that particular program was "fairly successful," he estimates that 90 per cent of the homes in Canada could still benefit from an upgrade. "That's still a big area that we need to be working on nationally," he said.

"[The Conservative government] is always saying that Canada is an energy superpower, but they're very selective in what energy fits that bill," says Adam Scott, green energy project coordinator at Toronto-based Environmental Defence. As he sees it, getting serious about growing Canada's green economy will require federal support for renewable energy, and a national strategy for incorporating wind and solar into the overall energy mix. "Ontario is doing very well, Nova Scotia is developing renewable energy and some of the other provinces are looking at it, but without a national approach, Canadian companies are limited to [what] these local jurisdictions are doing," he said. This concern is shared by Ontario Energy Minister Chris Bentley, who says, "The world is going green." "I would have thought that every government that wants to support jobs and prosperity would want to participate in the green energy economy," he said. "I anxiously await their decision to be part of that in the future."
Follow Kenneth P. Green on Twitter: www.twitter.com/KennethPGreen