Why Y? A Generation Comes Of Age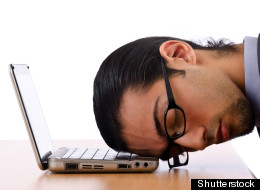 Years ago, Gen Xers watched with interest as Baby Boomers struggled with the rise of technology while the popular culture morphed, languages changed, sensibilities shifted. Some Boomers scrambled to figure out Internet browsers, decipher acronyms and emoticons while others were just trying to answer the oft-repeated question: "What's with kids these days?"
That same question, "what's with kids?" can be repeated as Boomers head toward retirement and Gen Xers entrench, firmly rooted in careers, family and positions of influence. Millennials, who were shaped by technology and grew up in a more progressive society, are reaching a critical point -- true, there are "kids" among them, but the Millennials are not on the margins. They're not kids any more.
:-)
The now mundane emoticon -- the digital offspring of that Smiley face that was itself born in the 1960s -- recently celebrated its 30th birthday, a sign that the digital era is no longer the new thing. Technology and the generation it shaped have come a long way.
Millennials, too, are coming of age, the oldest within the cohort born after 1981 have reached their 30th birthday. A staggering five million of them are adults. Media coverage typically mentions the cohort in terms of its emerging political clout, their impact on the work place or how marketers see them. Millennials gets the side-show treatment as most day-to-day coverage is aimed at Gen Xers and Baby Boomers.
We're setting out to change that.
Today, we launch our series Asking Y, a long-term commitment from HuffPost Canada and AOL Canada to report on Generation Y, Millennials, Echo Boomers or simply, those 30 and younger.
Our survey highlights. Post continues below the slideshow...
The Canadian Millennial: Survey Says
The Huffington Post Canada and Abacus Data surveyed 1,004 Canadian millennials from across the country on a variety of issues. Here's what we found:

We asked 1,004 Canadian millennials to rank the biggest challenges facing their generation.

2% rank the decriminalization of marijuana as No. 1 or 2.

5% of millennials rank internet regulation and online privacy as one of their top two issues.

7% rank bullying as the first or second biggest challenge.

8% of millennials rank retirement security No. 1 or 2.

11% of millennials say access to quality health care is one of the generation's top two challenges

20% of millennials rank pollution and environmental protection as No. 1 or 2 of the biggest challenges faced by this generation.

20% say affordable housing is in the top two.

24% of millennials peg the cost of education as their first or second choice for the generation's biggest challenge.

27% say the cost of food, gas and consumer goods are in the top two.

32% of millennials chose "student debt and personal debt" as the first or second biggest challenge.

We asked 1,004 millennials between the ages of 18-30 what it takes to be a good Canadian citizen.

15% of millennials say it takes being active in political parties...

28% of millennials say donating money to charity makes a good citizen..

35% of millennials say that being active in social organizations is important to citizenship..

63% of millennials say being informed about current events is important..

64% of millennials say being able to fluently speak one official language is important..

74% of millennials say a good citizen is someone who always votes in elections.

81% of millennials say good citizens honestly pay their taxes.

43% of millennials rank the availability of quality jobs as their first or second choice.

We asked 1,004 Canadian millennials what were their generation's biggest health challenges

3% say pollution

4% say sexually transmitted infections

7% say disease

11% say poor nutrition

16% say obesity

17% say addiction

19% say mental health

26% say lack of physical activity

Some views from 1,004 Canadian millennials on marriage and family..

18% of millennials are in a common law relationship

66% of millennials are single

15% of millennials are married

63% of unmarried millennials say yes 13% say no 24% say they are unsure

65% of unmarried women say yes 13% say no 22% say they are unsure

61% of unmarried men say yes 13% say no 26% say they are unsure

33% agree 67% disagree

12% of millennials surveyed have children 88% do not

64% of millennials say yes 12% say no 24% are unsure

Huffington Post Canada's series on millennials, Asking Y. Visit it here.
With our first pieces in Asking Y, we've taken a rare look at the generation. Last month, we commissioned Abacus Data to survey 1,004 Canadian millennials to provide one of the first national snapshots of those aged 18-30. The findings make clear the challenges the generation face, but also reveal a picture that is at times unexpected.
This week you'll find:
In the coming weeks, we will be writing on the millennial view of home ownership, food choices, language and politics. In the following months, we are tackling many more topics. And we're excited to spark some debate and discussion.
Join the conversation below or tweet us @HuffPostCanada with the #AskingY tag. We may feature your comments in an upcoming post. You can also check out our Tumblr, or our dedicated page for more from the Asking Y series.
Follow Kenny Yum on Twitter: www.twitter.com/@yumke