How Social Media Helped Keep This Terminal Cancer Patient Alive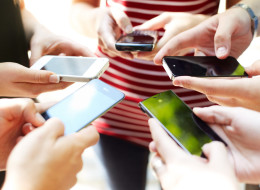 I've never seen a person's self-respect be so completely thrown away as I have on social media.
If you ever want to know what it is to see perfectly respectable icons become demons of vengeance in a hundred and fifty characters or less, get a Twitter account. A platform that, in its best intentions, is meant for sharing sudden bursts of passion has been reduced to a tool for systematically crushing your enemies with all the fury that language can provide. Good men and women turn into animals with linguistic skills and a 70 WPM. The digital Hate World is born and breathing.
With the ability to over-share information at our finger tips, the graces of social media form a powerful source for evil. It's easy to forget the usefulness of a thing that attacks us by simply existing. In these realms of digital darkness, the human need for curiosity falls to shadow, and yet, dear readers, there are some people who have not forgotten how to use their powers for good.
Let me tell you a story.
In September of 2013, Jocelyn Leda Simard was diagnosed with stage four breast cancer and bone metastases. Her family was told that she would likely not survive to see Christmas. Shattered, but strong, her family members refused to give in to despair. It was then that her son, Justin, came up with an inspiring idea.
Justin knew that it would take more than hope to keep his mother alive, but nevertheless, he decided to give her hope in spades. He created a link through his website in homage to his mother's journey, and within it, he made a simple request; to invite breast cancer survivors, families, friends, and anyone who wanted to make a difference to send a postcard to his mother. The postcard message could be any length, but its goal was to inspire his mother to find joy where there was none, and hope where it was lost.
Justin and I met years ago when we studied opera together, and though our paths have veered onto different roads, we have remained in touch over Facebook. When I saw the link to his site on my feed one morning, I couldn't keep the tears back. Not only did this show a tender devotion to his mother, but it demonstrated that at long last, somebody had gotten it right. Justin Simard had shown us the true power of social media.
In the beginning, communication was through our bodies alone. As we evolved, our grunts and cries turned to words, our tongues turned to form language. Millennia have passed, and we can now write these words for billions of people to see with no more effort than the push of a button. And still, we have tripped between our evolutionary steps and forgotten that the original goals of language was rooted in our desire for contact. We want to express, to create, to inform, to communicate, and above all things, to connect with each other. Justin found the original purpose in the love he held for his mom. And now, the connection is made.
I am pleased to report that Jocelyn Simard has not only made it past Christmas, but also past both of her sons' birthdays and Easter. Justin is marrying his longtime girlfriend, Ellen, in June of this year, and by his hopeful remedy, she will be there on his wedding day. The social media shares have garnered unimaginable support, and postcards are coming in on the daily. New friends are made, and support is coming in from the most unexpected of places. What a wonderful world-wide-web we live in, after all!
I can't help but feel proud of my old friend. In a society that thrives on wounding us with a hundred and fifty little symbols, Justin, his mom, and their family have not only beaten the odds, but they have offered us a new faith in our digital age. A big thank you to them all for showing us the light in our own darkness.
Hope, dear readers, has proven to be far more contagious than any disease. For that, I can't help but be grateful.
To learn more about Justin and how you can help spread the hope, please go to his website at http://www.justinsimard.com/hopeformom/page2.html
ALSO ON HUFFPOST:
You know your body best. If you notice any unusual changes like abnormal bleeding from your vagina, pain in your pelvis or lower back, or pain during sexual intercourse, don't ignore it. Make some time to talk to your doctor.

Eat a balanced diet and try not to smoke. Smoking and exposure to second-hand smoke have both been linked to cervical cancer. If you smoke, reducing your risk of cervical cancer is yet another reason to quit.

You should have a Pap test within three years of becoming sexually active, or by the age of 21. If you are currently not sexually active or have not been sexually active in years, experts suggest still getting the test.

You should have a Pap test performed every one to three years depending on previous results. If you have trouble remembering, there are a number of calender apps you can sign up for.

Doctors recommend you have the Pap test in the middle part of your menstrual cycle — that means between 10 to 20 days after the first day of your period.

Don't have sexual intercourse 24 hours before the test, as this can affect your results.

If you've had a hysterectomy (surgical removal of the uterus), you may still need a Pap test. Talk to your doctor for more information.

The biggest risk factor for developing cervical cancer is an infection of the cervix with human papillomavirus (HPV), a sexually transmitted virus. HPV infections are quite common and most go away on their own, but some don't. These are the infections that can lead to cancer if they aren't caught by Pap tests and treated early.

Get vaccinated against HPV. The HPV vaccine can help reduce the risk of cervical cancer, as well as vulvar, vaginal and anal cancer.

Know your medical history as well as your family history, especially if anyone in your family has had cancer. However, cancer can affect anyone at any stage of life, so give yourself the best chance for survival by getting it diagnosed early.
Follow Lauren Messervey on Twitter: www.twitter.com/laurenmesservey