Seal The Deal With These Real Estate Etiquette Rules
Spring has finally arrived in most parts of Canada and that means that the real estate market is in a full-on frenzy! In recent months we've seen unprecedented levels of activity in the real estate markets in Canada, which means even more opportunities for etiquette blunders by both buyers and sellers.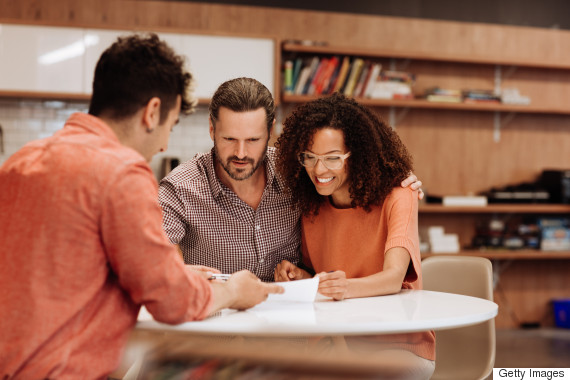 (Photo: Getty Images)
In hope of saving you some embarrassment, no matter what side of the deal you're on, here are my top real estate etiquette faux pas for savvy buyers and sellers to avoid.
Faux pas for buyers:
1. Taking photos inside a property without asking
Just because a home is for sale doesn't mean that you have the right to post photos of it all over social media. Sellers will typically arrange to have professional photos taken of the home that show off the best aspects of the property to the market. It's invasive and just generally offside to take photos of a seller's personal space without permission. It should go without saying that then posting that photo to social media is totally inexcusable.
2. Making yourself TOO comfortable in a home
Whether it's not taking your shoes off, lying on beds or using the bathroom, making yourself too comfortable in a house that's for sale is inappropriate. Cailey Heaps Estrin, managing partner and sales representative at the Heaps Estrin Real Estate Team suggests that "when viewing properties, the buyers should do their best to show up on time, not take photos or post pictures/comments to social media, etc. If they are viewing homes with their children, please make the effort to ensure the kids are not jumping on furniture, etc."
3. Showing up late for showings (or, worse, cancelling last minute)
Life happens but in order to set up a showing, a lot of people are involved. Sellers have to leave, agents have to arrive, messes must be tidied -- it's quite a process. So when buyers don't respect that process by being late or cancelling it's disrespectful to everyone involved and as Ms. Heaps Estrin aptly notes that "buying and selling is an emotional process for all parties. As such, it is important that everyone is treated with respect."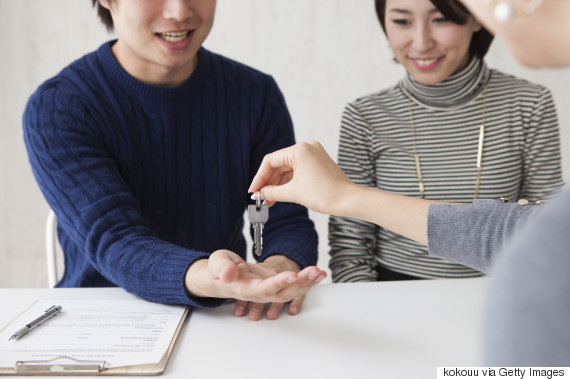 (Photo: Kokouu via Getty Images)
Faux pas for sellers
1. Not responding to agents in a timely manner
In our current chaotic market, real estate agents are working incredibly hard for their clients on both sides. Realtors acting for the sellers are not only communicating with their clients, but also all of the buyer's agents, and let's not forget about the massive marketing efforts that agents undertake. With all of these stakeholders it's vital that you are responsive to your agent.
According to Nicole Zarry, a realtor with Chestnut Park Real Estate, Ltd., "They may have some time sensitive information for you that effects the sale of the home, even an offer that for whatever reason needs to be discussed in a respectful timeline both benefiting yourself and respecting the work of your agent and potentially the buying agent resulting in a better outcome for everybody!"

2. Leaving your home a mess right before a showing
Although it's impossible to keep your house immaculate at all times while your home is being listed, there is definitely an expectation that during the sales process sellers will have to work extra hard to keep their home looking its best. Your agent is not your maid and should never be expected to clean up after you.
Ms. Zarry says sellers should "let [the agent] focus on presenting your place the best that it can be. Scurrying around to to hide dirty dishes and make beds takes away from your agent's focus and affects the chances that your house is seen in its best light."
3. Hanging around the house during showings
No matter how cute you think your children are or how much you want to hear what people think of your house, sellers should make themselves scarce during showings and open houses. Ms. Zarry advises that "having the sellers in the house during showings makes the buyers and their agents uncomfortable, so they tend to run through the showing of your place much quicker leaving less time for them to fall in love and picture themselves and their family in your home."
A final and blanket faux pas for both sellers and buyers to avoid is being anything but grateful and gracious to the agents involved. For example, Ms. Heaps Estrin reminds us that "even if it is not a strong or winning bid, buyers' agents work very hard to put together an offer. Remember to thank them and express your gratitude for their hard work."
An attitude of gratitude and a little civility go a long way in a competitive market -- and who knows, they might even land you your dream house or close the sale!
Happy house hunting!
Follow HuffPost Canada Blogs on Facebook
Also on HuffPost:
What Toronto's Crazy House Prices Will Buy You Across Canada
First, here's what the average price in Toronto will buy you in Toronto: A modest, three-bedroom, two-bath house near Chinatown. It features central air conditioning and two parking spots, and is asking $1,499,000. Listing.

In Montreal, you can get a named home for Toronto's average house price. The Maison Marguerite-Hay features three bedrooms and two baths on 3,600 square feet of living space. Asking $1,469,000. Listing.

This eight-bedroom, nine-bath property has nearly 11,000 square feet of finished space and comes with a sauna, gym, 3D cinema, pool table and hot tub, among many other features. At 900 square feet, the master bedroom alone is larger than the average Toronto condo. Asking $1.5 million. Listing.

This three-story house in Rockcliffe Park features four bedrooms and three baths, and is located near two of Ottawa's most prestigious private schools. Asking $1,575,000. Listing.

This nearly 2,400-square-foot home in central Saskatoon has three bedrooms and four baths, and come with amenities such as heated floors and a camera security system. Asking $1,575,000. Listing.

This three-bedroom, four-bathroom executive townhome is walking distance to downtown and features 11-foot ceilings and 2,081 square feet of finished space. Asking $1.45 million. Listing.

This four-bedroom house has more than 3,900 square feet of finished space and features ensuite baths in each bedroom. The master bedroom has its own wet bar and Jacuzzi. Asking $1,477,700. Listing.

Home sales have dropped off a cliff and prices have started to soften in Vancouver's housing market, but it remains Canada's priciest city for residential real estate. For $1.5 million, you can buy this three-bedroom, two-bath house with a two-bedroom basement suite, and 1,935 square feet of living space. Listing.
Follow Lisa Orr on Twitter: www.twitter.com/orretiquette