After Suicide: What I Wish I Could Say To My Son Daniel

In the days since you've been away from me I have had time to reflect and remember what a joy it was to be with you. You have left me with pieces of yourself, parts of you, that I hold close. You and I were inseparable for most of your life. Your signature was always your warm, infectious smile. A daydreamer you were. Always thinking as you gazed out a window. What was out there that I could not see?

We talked often about lyrics and their significance in the greater scheme. You were intuitive and understood the depth of emotion that was knotted within the subtext of a song.

I lie awake most mornings and remember you; your last birthday when you turned twenty-three and you sent an email, reminding me what you wanted to eat for your birthday dinner. My brain stacks the memories and yearnings together. You were full of energy and you were moving toward a bright future.

You have also left me with an understanding of human misery. In death, you have shown me how the human spirit works to transform itself, although not always successfully. My mind works overtime reaching out to you. Daniel, your family misses you. Some days we feel as if we are sinking in sand, the ground beneath us falling away. We are full of sorrow.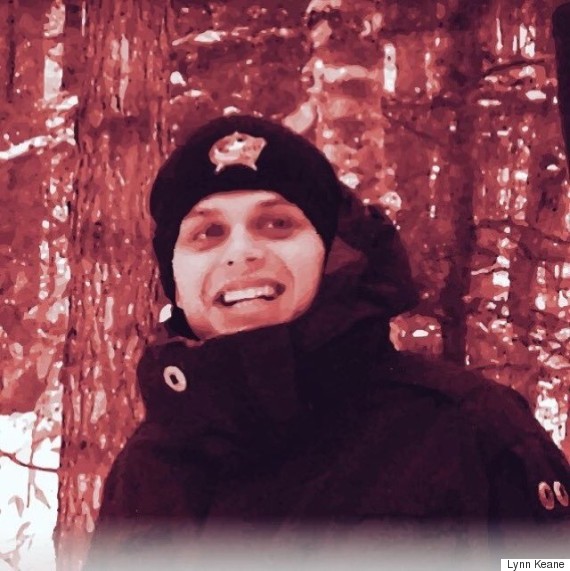 I laughed in your company and was never happier than when we were all together as a family of five. I remember being in the kitchen as you prepared an epic meal for us, talking and making plans for our next great family adventure. I was extremely proud of the man you had become. As mothers and sons go we selected well...
Did you consider, even for a moment, that our lives would be a living hell after you were gone?
I shook when your dad told me "the news is not good." Why didn't you answer our calls that night? We couldn't figure out why you hadn't come home for dinner. When did you last think about your family that terrible night? Did you consider, even for a moment, that our lives would be a living hell after you were gone? Why didn't you tell us that you hated who you had become?
You had lost hope. Despite all of the good in your life, I think there was a layer of fear and uncertainty that left you adrift, especially when you went away to university.

I believe now that you did try to reach out to me. Only now can I hear the echoes of your screams. Whenever I walk into the cottage, I can feel your despair. If we had any idea about your struggles at university or college, we would have supported you. But of course you didn't want to disappoint us. You despised the fact that you were lying to us and so you unleashed the anger on yourself, which ended with your suicide.
Your family and your friends would have intervened, but we didn't have the chance to know the other young man who you had become. And there must have been time, before a raging suicidal ideation took control of you, when you would have thought that you could manage your emotional pain. The two Daniels in a battle to live or die.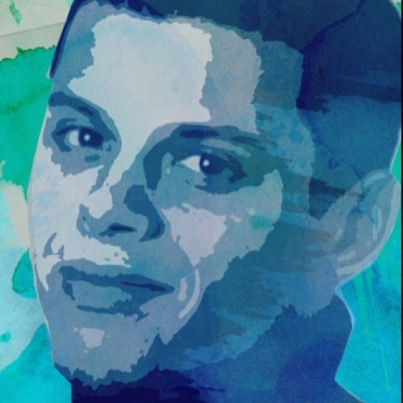 In the last years of your life you struggled with relationships with friends and family, in part because you sealed off your emotional self. On the outside you appeared as if you didn't care about others. I saw through that but I didn't know that your behaviour was symptomatic of someone not coping with life.
No one around you could penetrate your protective shield and without professional support, you were unable to shed your troubled thoughts. You did not have to die. That is our tragedy.
That Daniel was a stranger to us. You were full of shame about what you perceived as failures. That led you on a treacherous path towards self-destruction. By the spring of 2009 no one around you could penetrate your protective shield and without professional support, you were unable to shed your troubled thoughts. You did not have to die. That is our tragedy. You acted out of desperation and the pain of your double life. On your final day, as you became tangled in a web of hopelessness, you may have felt that we would be better off without you. You had exhausted all of the energy it took to appear as if nothing was wrong. When you were actually crumbling. It is painful to think of you at our cottage alone, ruminating on what had gone wrong in your life. You had transformed into the other Daniel, thinking and then acting upon the tortured notions he had of himself.
Your suicide will haunt us the rest of our lives. Your life was wiped out in minutes and now memories have taken your place
You were the archetypal male -- handsome and athletic. Strong on the outside, gentle and caring at your core. You were sensitive to our emotions and often brought calm, where fear and doubt crept into our lives.

Your suicide will haunt us the rest of our lives. Your life was wiped out in minutes and now memories have taken your place. I was despondent for a very long time, but I could not carry on in isolation every day.
So I went in search of answers. I wanted to understand the pain and despair you felt. Ultimately, I needed to understand the contributing factors in your depression and suicide if I was ever going to begin to heal.
As your mom I had to make sense of our loss. I had to accept that you would not be coming home.

I love you, forever and always, Mom xo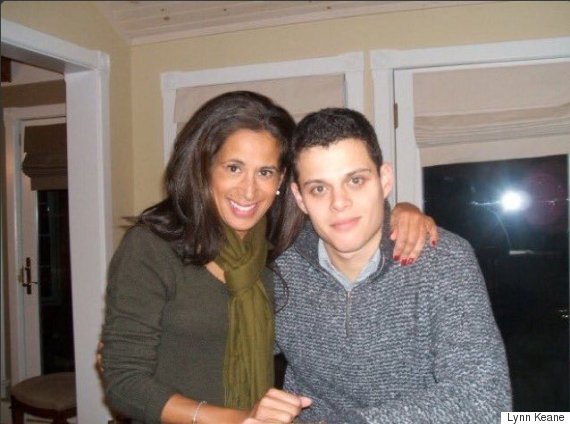 We all have a role in reducing the stigma associated with mental illness. My hope is that by sharing our story others are able to understand and recognize the consequences of living with untreated depression and the overwhelming grief that ensues in the wake of such senseless loss.

'A Letter to Daniel' illustrates the emotional pain of depression and the brutality of losing a loved one to suicide.


For further information, on youth suicide prevention and Lynn's memoir, Give Sorrow Words please visit lynnkeane.ca. Follow me on Twitter @keane_lynn
If you or someone you know is at risk please contact your nearest Crisis Centre or call Kids Help Phone at 1-800-668-6868 to speak to a counsellor.
Frame Of Mind is a new series inspired by The Maddie Project that focuses on teens and mental health. The series will aim to raise awareness and spark a conversation by speaking directly to teens who are going through a tough time, as well as their families, teachers and community leaders. We want to ensure that teens who are struggling with mental illness get the help, support and compassion they need. If you would like to contribute a blog to this series, please email cablogteam@huffingtonpost.com
ALSO ON HUFFPOST:
Frame of Mind: Youth Mental Health Issues And Suicide In Canada
One in five Canadians will experience mental illness in their lifetime Source: Canadian Mental Health Association

Nearly half of those who feel they have suffered from depression or anxiety have never gone to see a doctor about this problem. Source: CMHA

Latest studies showed more than 1.3 million young Canadians have a mood disorder or addiction. Two-thirds had symptoms before the age of 15. Source: Statistics Canada, Government of Canada

Suicide is among the leading causes of death in 15- to 24-year-old Canadians, second only to accidents. In 2012, 261 Canadian kids and teens took their own lives. Source: CMHA, Statistics Canada

LGBTQ youth face about 14 times the risk of suicide and substance abuse than their heterosexual peers Source: CMHA Ontario

First Nations youth are at a higher risk. The suicide rate among First Nations youth is roughly five to seven times higher than that of the general population. Source: Parliament of Canada study, 2014

People with mental illness and addictions are more likely to die prematurely than those without. Mental illness can cut 10 to 20 years from a person's life expectancy. Source: Centre for Addiction and Mental Health

Contending with her bipolar disorder brought Yashi Brown to poetry, and with it, she's trying to end the stigma of mental illness.

If you need help, visit ementalhealth.ca to search for services in your area. Or call the Kids' Help Phone at 1-800-668-6868, it's Canada's only free phone counselling service for youth under 20.
More From Frame Of Mind:

Follow HuffPost Canada Blogs on Facebook
Follow Lynn Keane on Twitter: www.twitter.com/keane_lynn