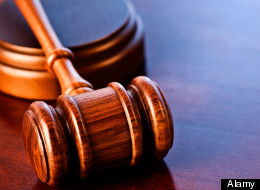 A legal panel in Quebec is urging the province to move ahead with legislation that would allow the terminally ill to seek "medical assistance to die." But while the prospect of giving suffering patients more options and more autonomy appeals to many, there remains an equally strong contingent opposed to any change in law that would legalize the killing of another human being.
Will Quebec legalize medically assisted end-of-life procedures?
Wanda Morris, Executive Director of Dying With Dignity, thinks it should -- she's sees it as a question of individual rights. But others -- including bioethicist Margaret Somerville -- say legally sanctioning euthanasia would endanger weak and vulnerable Canadians. and have a harmful impact on society.
What do you think? Before choosing a side, have a look at what Morris and Somerville have to say in our online debate. Then decide who makes the most convincing case, and cast your vote...
Step


1
Pre-debate poll:
Tell us your opinion before the debate starts to set the starting line
Should assisted suicide be legalized?
Agree - Thanks for voting! Please proceed to read the debate below
Please vote to proceed to the debate
Step


2
Who makes the better argument?
"Disagree" responds to "Agree"
"Agree" responds to "Disagree"
Step
3
POST DEBATE POLL
Did one of the arguments change your mind?
Should assisted suicide be legalized?
VIEW DEBATE ROUND 1 RESULTS
Agree - Thanks for voting again! Here are the results:
moreless AgreeDisagreeUndecided
"Agree""Disagree"Neither argumenthas changed the most minds
Follow Marni Soupcoff on Twitter: www.twitter.com/soupcoff
FOLLOW HUFFPOST
HuffPost

Health and Fitness