Change My Mind: Should Toronto Bet on a Casino?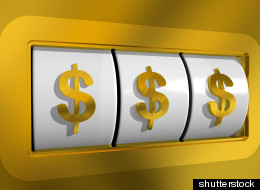 Toronto has become a world-class city, making it an obvious target location for a blockbuster tourist attraction: a casino. Mayor Rob Ford famously supported the bid by MGM Resorts to put an entertainment complex (the company claims only 10 per cent of the resort will be devoted to gambling) at Toronto's Exhibition Place, but many city councillors claim the complex would play Russian roulette with the city's urban infrastructure. Alan Feldman, the Senior Vice President of Public Affairs at MGM Resorts International sees a casino as more ca-ching for the city and its residents, while Toronto Councillor Mike Layton argues the complex would deal Torontonians and tourists a losing hand. Where do you put your money?
Step


1
Pre-debate poll:
Tell us your opinion before the debate starts to set the starting line
Toronto Should Bet on a Casino
Agree - Thanks for voting! Please proceed to read the debate below
Please vote to proceed to the debate
Step


2
Who makes the better argument?
Our company has never advocated for gambling per se, and we wouldn't do so in Toronto either. That question was answered long ago - legalized casinos exist in Ontario and in Toronto and have for years. This isn't a discussion about bringing a casino to Toronto; this is a discussion of whether to use gaming as a means to bring Toronto to another level by creating an economic engine that does so much more.
Our vision of an integrated resort will have a completely different impact than that of a stand-alone, box casino.
An integrated resort integrates multiple uses that integrate with one another, from entertainment offerings and food and beverage venues to meeting and convention facilities, retail and a hotel. These amenities and attractions, when combined strategically, will not only appeal to local customers but will attract new tourists to Toronto, as many as one million each year. Gaming is only one element of an integrated resort and typically amounts to five to ten per cent of the total footprint.
We know that if we are permitted to bring an integrated resort to Toronto, the project must integrate with and amplify the personality and culture of Toronto. It must ensure that the amenities, spectacles, and intended experience of the space reflect the best that Toronto, and Canada, has to offer to Torontonians, Canadian visitors, and the thousands upon thousands of international tourists.
To do this, we know we need local Canadian partners. This is why we were so pleased to form a 50/50 joint venture with the Cadillac Fairview Corporation Limited with the purpose of bidding for, developing and operating a destination-style, integrated resort complex within the in Toronto. Cadillac Fairview brings its insights and knowledge from its extensive Canadian development experience to the table.
The entertainment and dining experiences we are planning will also have a distinct Canadian flair. We have entered into an exclusive agreement to bring a permanent Toronto Cirque du Soleil experience as a centerpiece of our integrated resort. Internationally renowned chef Mark McEwan has agreed to work with us to help develop a world class dining experience at an MGM Cadillac Fairview Toronto property.
Should we be chosen to proceed with bringing an integrated resort to Toronto, we have charged PCL with building the site to the highest quality. PCL is a leader in Canadian construction providing thousands of jobs across the country. In Toronto, they've led the construction of many iconic buildings and sites including: Dundas Square, Air Canada Centre, Four Seasons Centre for the Performing Arts, and BMO Field.
And what could this development mean for the city and people of Toronto?
First there are the jobs. Based on the employment levels at other MGM resorts, we know that an integrated resort in Toronto would directly employ as many as 10,000 people. Indirect employment will create thousands more new jobs. Based on the average salaries of our 62,000 employees around the world, as well as our intent to partner with major Canadian unions for both construction and operations, we estimate the average salary of these employees to be approximately ,000 per year. These are good jobs.
Additionally, the size and scope of integrated resorts create a substantial amount of construction jobs during the building process. Based on PCL's experience in developing similarly sized projects they estimate that it would take approximately 15,500 man-years to build an integrated resort.
Then, there's revenue to the city. Toronto will potentially receive three significant primary revenue streams: property taxes, host community fees, and upfront payment for land or annual lease income if an Integrated Resort is built on city-owned land, such as Exhibition Place.
And finally, there are benefits to existing Toronto businesses. An integrated resort will attract a large number of new visitors or will extend the stay of existing visitors, who will spend money in the city on food and beverage, lodging, entertainment and transportation. We estimate that a new integrated resort will be able to attract at least one million new visitors from outside of the province. These visitors will likely spend approximately billion on non-gaming activities. In fact, in our initial development discussions with Cadillac Fairview, we've agreed that any development should be underscaled so as to create opportunities for existing Toronto entertainment, hospitality and retail businesses to share in the economic benefit from increased tourism.
By tying together the underutilized facilities at Exhibition Place and making it a year-round destination, an integrated resort can provide the needed funding to spur transportation improvements in the area, enhance and improve the green space connecting Ontario Place and support bringing Toronto into one of the top ten destinations in North America for meetings and conventions.
As stated at the beginning, let me be clear - the revenue, jobs and tourism that I have outlined can only be achieved through the integrated resort model - a box casino will not deliver this to Toronto. The integrated resort model works. It's time for Toronto to see gambling as a means to a new end, not the end unto itself.
It's no surprise that every lobbyist in Toronto has been hired by the global gambling giants to push for a mega casino in downtown Toronto. The multi-billion dollar industry sucks money out of people, especially the most disadvantaged, in cities around the world and now they are after Torontonians. Casino operators will profit the most from a casino. They will earn more than any level of government. Toronto could be their next jackpot.
We should not be pressured by gambling giants such as MGM into imposing a predatory mega casino onto our waterfront and into our downtown. We can do better than a casino. We should imagine a city where revenue comes from prosperity, not from a shortsighted scheme to exploit gambling addictions.
A downtown mega casino in Toronto would cost us more than we stand to gain. A mega casino would hurt our local businesses and our arts and entertainment communities. It would strangle an already congested transportation network with thousands of more cars. It also brings with it significant social costs related to both addiction and crime that will hurt Toronto families.
The effects of casinos are well-documented by experts, but just travel to any city with a casino in its downtown and you will see that the surrounding neighbourhood is devoid of cultural, economic or community activity and the neighbourhoods are built to accommodate high volumes of automobile traffic to get gamblers in and out. The CEO of the Ontario Lottery and Gaming corporation himself, Paul Godfrey, admitted that casinos don't belong in neighbourhoods. Yet he is one of the biggest proponents of a downtown mega casino proposed to be located right in the middle of our most densely populated neighbourhoods.
Increased Traffic
Transportation planners at the University of Toronto estimate that there will be one parking spot per slot machine. A resort casino is expected to have as many as 10,000 parking spots, generating tens of thousands of vehicle trips per day.
Our city is already overwhelmed by traffic congestion. A downtown mega casino will paralyze our transportation network, cover our waterfront with massive parking lots and add parking pressure to our neighbourhoods.
Cannibalization of Local Businesses and Arts
Many Toronto small businesses are terrified of the impacts large scale, subsidized, big-box style restaurants, stores and entertainment establishments will have on our community businesses.
Think about the impact of a Walmart on the main street of a small town.
Casinos subsidize entertainment and hospitality activities so that patrons stay close to the tables and slots and are more likely to gamble. They're not investing in our local businesses or arts. Instead, they siphon revenue from our thriving restaurant and cultural entertainment establishments.
Preying on Addiction
According to the Centre for Addiction and Mental Health (CAMH), there are currently 11,000 people in Toronto with a severe gambling problem and 100,000 with a moderate gambling problem. The Toronto Medical Officer of Health argues that problem gambling rates in Toronto would DOUBLE as a result of a downtown mega casino in Toronto.
Problem gambling is not just a financial issue. Problem gamblers are four times more likely to to have considered committing suicide. There are an abundance of reports across the U.S. and Canada of suicides and murder-suicides related to gambling and casinos.
It's also estimated by CAMH that 30-40 per cent of revenue at casinos comes from the pockets of those with gambling addictions. That means well over a third of casino revenue comes from people willing to risk it all. For government to prey on them is not leadership. It is not a strategy. It is exploitation.
We Are Being Promised the Jackpot
Beyond the immeasurable impacts to the local community, the benefits to the city are still unclear and expected to be mediocre at best. The financial estimates Toronto has been provided are grossly exaggerated by the casino industry to paint the best possible financial picture.
These inflated numbers come directly from the casino lobby, those companies expected to gain the most from the casino in Toronto. The promises have not been independently verified.
It is clear cities do not earn much revenue for hosting casinos. And in exchange, we get higher policing costs, more traffic and suffering local businesses.
When we think about the city we would like to live in and the city we would like to build, it does not include a mega casino on our waterfront. We can do better. We can find more innovative and sustainable solutions to our budgetary pressures. We can find solutions that do not hinge on the addictions of our residents. Only the casino operators, such as MGM, stand to win.
There are endless arguments against a Toronto mega casino. That leaves the gambling giants spending millions on propaganda and lobbyists. This will no doubt grow in the coming weeks. While the OLG and companies such as MGM spend hundreds of millions on ads and lobbyists, a small group of Toronto residents are rising up. With only a few thousand dollars, they've managed to go head-to-head with these giants. They have an online petition and lawn signs popping up across Toronto.
Visit www.NoCasinoToronto.com to learn what you can do to stop a downtown Toronto mega casino.
Step
3
POST DEBATE POLL
Did one of the arguments change your mind?
Toronto Should Bet on a Casino
VIEW DEBATE ROUND 1 RESULTS
Agree - Thanks for voting again! Here are the results:
moreless AgreeDisagreeUndecided
Alan FeldmanMike LaytonNeither argumenthas changed the most minds
Follow Marni Soupcoff on Twitter: www.twitter.com/soupcoff