Change My Mind: Should Toronto Bet on a Casino?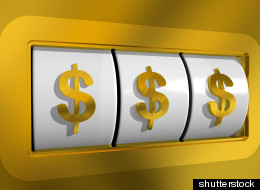 Toronto has become a world-class city, making it an obvious target location for a blockbuster tourist attraction: a casino. Mayor Rob Ford famously supported the bid by MGM Resorts to put an entertainment complex (the company claims only 10 per cent of the resort will be devoted to gambling) at Toronto's Exhibition Place, but many city councillors claim the complex would play Russian roulette with the city's urban infrastructure. Alan Feldman, the Senior Vice President of Public Affairs at MGM Resorts International sees a casino as more ca-ching for the city and its residents, while Toronto Councillor Mike Layton argues the complex would deal Torontonians and tourists a losing hand. Where do you put your money?
Step


1
Pre-debate poll:
Tell us your opinion before the debate starts to set the starting line
Toronto Should Bet on a Casino
Agree - Thanks for voting! Please proceed to read the debate below
Please vote to proceed to the debate
Step


2
Who makes the better argument?
Step
3
POST DEBATE POLL
Did one of the arguments change your mind?
Toronto Should Bet on a Casino
VIEW DEBATE ROUND 1 RESULTS
Agree - Thanks for voting again! Here are the results:
moreless AgreeDisagreeUndecided
"Agree""Disagree"Neither argumenthas changed the most minds
Follow Marni Soupcoff on Twitter: www.twitter.com/soupcoff