Money Spent on Homelessness Research Is Better Spent Housing People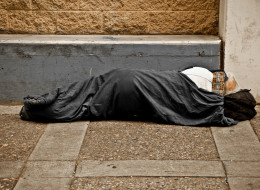 The Mental Health Commission of Canada is very proud of their $110 million research project on homelessness called At Home/Chez Nous. They demonstrated that homeless people with mental illness and addictions (largely untreated) would benefit from being given a place to live along with treatment up to an including intensive case management and that it saves the system money. This strategy is known as Housing First which involves immediate access to permanent housing with supports rather than requiring treatment before housing. My concern is whether this research was even necessary and if it was ethical.
The reader can decide and I hope that there will be considerable discussion.
It is already well established that a significant portion of the homeless do suffer from untreated mental illnesses and addictions. The Senate Report, Out of the Shadows, (chapter 5.6) which resulted in the establishment of the MHCC pointed this out. It also recommended the establishment of Mental Health Transition Fund which included funding of $224 million a year for 10 years for housing initiatives. As I mentioned in an earlier blog, this did not come about.
However the MHCC got $110 million from Health Canada for the homelessness study conducted in five cities. While I am all in favour of research, I have to wonder if this project was necessary. Are the results not a forgone conclusion? I realize that research into what may seem like common sense may actually prove that common sense wrong but this research has already been done in other countries. Again, replication of findings is a standard in research but how many times do you have to replicate a study before you accept the results?
I found a number of studies that had already proven the MHCC hypothesis -- in Minneapolis; in the Journal of Community Psychology; and in New York City. The MHCC did state that this strategy is well-known internationally and has already been implemented in Toronto. The rationale for their study was that U.S. evidence may not be relevant because there are differences in social and health policy between the two countries (P 10).
All human research requires approval from an independent ethics committee and that was done. However, this is one of my concerns. Recruits for this study (over 2,000) were mostly found in the streets or shelters of five communities (Moncton, Montreal, Toronto, Winnipeg and Vancouver). They were told that they might or might not get housing if they participated in this study. The recruits were randomized to the housing first arm (housing, rent subsidies and supports) or the control arm which was called treatment as usual. Treatment as usual meant whatever supports they currently had in place and whatever access to housing was available. In some communities access to supports and housing was limited. The control arm were left to fare for themselves but required to answer questions over the course of the study and were compensated.
In drug trials, a new therapeutic agent must be tested against an established effective therapy (article 11.2a). A placebo can only be used if it does not compromise the safety or health of the participants or if a really good scientific argument can be made (article 11.2b). Allowing people in your study to remain homeless (placebo), in my opinion, is the same as not giving a control group in a drug study an already approved pharmaceutical.
Other studies have used this same strategy but some have used existing housing programs to act as a comparator.
Everyone recruited to a study must sign a consent to participate and they must fully understand all of the implications involved in becoming participants. This can be problematic for those who are cognitively impaired, but the MHCC apparently ensured they understood.
Another ethical question is did the study participants continue to have housing after the study finished? The Montreal Gazette makes the following statement:
"Despite its success, Chez Soi was dismantled by Quebec when its five-year mandate ended last year ... many of the Montreal participants returned to the streets or shelters."
The MHCC explained that people continued to have housing during a transition year and that Toronto and Winnipeg took over funding so that the participants continued to enjoy housing and supports. In the words of the MHCC:
In the other three cities, there has not been a full continuation of At Home Housing First programs, though Housing First participants housed at the end of the project continued to have access to housing subsidies or have been supported to transition to other housing options.
In Montreal and possibly the other sites, that transition has been to streets and shelters.
Ethical research standards should ensure continuing access to the experimental treatment if that treatment is found to benefit the subjects. When approving a study, the ethics board should consider what provisions are in place to ensure that continuing care (P 151-152). Given that some participants are back on the street according to the Montreal Gazette, this does not seem to have been done.
But, rest assured, the MHCC told me they are "conducting four-year follow-up research to be able to better answer these questions and to learn more about outcomes of participants over a longer period of time. The findings will be shared when analyzed -- likely late 2015 or early 2016."
More money spent on research and not on housing and treating the most vulnerable in our society.
That $110 million could have been spent on providing more of what those with serious mental illnesses do not have -- sufficient hospital beds and more subsidized housing and community supports. One example of this need is the town of Richmond Hill north of Toronto. A 2012 consultant's report found that there are 925 people with serious mental illness in that community and only 10 supportive housing beds.
$110 million would have provided a lot of the services that are really needed and needed now.
ALSO ON HUFFPOST:
The Homeless Struggle During The Polar Vortex
A homeless man who wanted to be identified as John, tries to stay warm on a steam grate in Washington.

Project H.O.M.E. Outreach Response Worker Sam Santiago encourages Carl, a homeless man, to come in out of the cold in Philadelphia.

Prince, who is homeless, sits on a subway grate to keep warm on a frigid day in New York.

A homeless man steels himself against single-digit temperatures with blankets and a jet of warm air coming up from the McPhearson Square Metro station beneath the Department of Veterans Affairs in Washington.

A homeless man bundled against the cold walks at McPherson Square as temperatures dipped into the single digits Fahrenheit and minus degrees with the wind chill in Washington.

Homeless men try to get sleep at a Metro station entrance in Washington.

A woman bundled against the cold walks past a homeless man in McPherson Square, Washington.

A homeless man bundled against the cold, tries to get some sleep at the Metro station in Washington.

A homeless man goes through the trash as temperatures dipped into the single digits in Washington.

Project H.O.M.E. Outreach Response Worker Sam Santiago, right, encourages Ramon Perez of Mexico who is homeless, to come in out of the cold in Philadelphia.

Michael Best, right, and others who identified themselves as homeless, use donated wood and a fire barrel to keep warm in Knoxville.

Nicholas Simmons, 20, of Greece, N.Y., left, warms himself on a steam grate with three homeless men by the Federal Trade Commission, just blocks from the Capitol, during frigid temperatures in Washington.

Simmons disappeared from his parents' house in a small upstate New York town, leaving behind his wallet, cellphone and everything else. Four days later, an Associated Press photographer, looking for a way to illustrate unusually cold weather, took his picture as he warmed himself on a steam grate.

Four homeless men warm themselves on a steam grate by the Federal Trade Commission.

Nick warms himself on a steam grate with three other homeless men.

Victoria Morris, 28, panhandles in Portland, Maine, where the temperature at dusk was 7 degrees Fahrenheit. Morris, who is homeless, decided to seek shelter when she could no longer feel her toes.
Follow Marvin Ross on Twitter: www.twitter.com/dysdads