Leaving Your Child Home Alone Can Be Safe And Worry-Free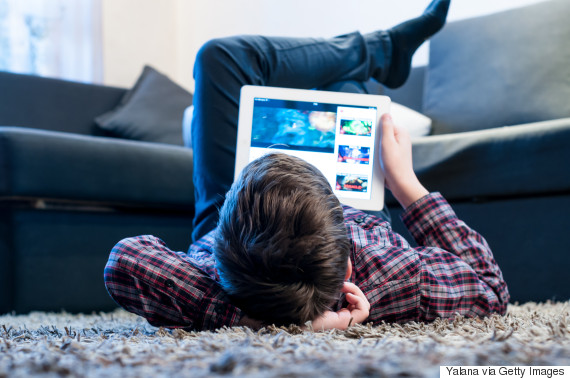 Summer is over, school bells are ringing and most kids across Canada are back at school. For many children, the beginning of a school year might also mean being home alone until their parents arrive home from work. If your child is old enough and comfortable being home alone, you'll want to take steps to ensure they're safe and sound.
Start by setting some general safety rules, like keeping the door locked, checking in and having a phone close by in case of emergencies. I would then encourage parents to take some extra precautions within their home to minimize the risk of accidents. In my work at Origin and Cause, I've seen many small household accidents that could have been prevented with a simple safety step.
It is important to take the time to talk to your kids about what they can do to make sure they are safe while they are home alone. Going over a plan together will make sure everyone is taking the proper precautions at home.
Here are some safety tips everyone should follow to keep your children safe while they are home alone:
1. Let's face it -- accidents can happen, whether it's a paper cut or a splinter. Ensure that you have a properly stocked first-aid kit and show your child where it is and how to use it.
2. In today's connected world, it's inevitable that kids are going to be using their laptops, tablets or phones once they get home, but power bars and cords that are twisted and bent can be serious fire and shock hazards. Running a cord under a carpet will also keep it from properly cooling and makes it easy to damage. I recommend having a designated device-charging spot in the house and keeping all the power bars and cords there in an organized way so there's no need to move them around. Also, make sure to keep them out of reach of pets - -chewing on cords can do some serious damage!

3. Don't leave the dishwasher, washing machine or dryer running or ask kids to turn it on without adult supervision -- you might not know if they're installed incorrectly, and if they aren't, the heating elements can become defective and start a fire.
4. If your kids are old enough to make themselves a snack when they get home, teach them how to use small appliances properly and leave helpful reminder notes to unplug them when they're done. If you're not comfortable with that, leave them a ready-to-eat snack in the fridge that they don't have to cook or warm up.
5. Unplug all appliances -- turn off and unplug your kettle, coffee maker and toaster when you leave the house. Even when your appliance is not on, it is still energized when it is plugged in and can be a safety hazard with dangerous consequences for young kids.
6. Smoke alarms and carbon monoxide detectors should already be installed in your home, but make sure the batteries are working, and teach kids what the alarm sounds like and what to do if they hear it. Many people don't realize that carbon monoxide detectors need to be replaced every five years, and smoke alarms should be replaced after 10 years.
Follow HuffPost Canada Blogs on Facebook
Also on HuffPost:
Don't send nude or suggestive pictures to anyone.

Send only pictures you would be OK sending in a postcard to everyone you know.

Before sending a text or an email, wait 10 seconds, reread it, and ask yourself if you are OK if all your friends read it.

Ask yourself if by posting or sending something you might be breaking the law. If you don't know the law just assume that anything that could be perceived as bullying, stalking, inciting violence, and nude pictures of under age kids is not OK.

Just because your friends post pictures of them being happy and having fun does not mean that is who they really are. They too are trying to create a persona everyone will think is cool.

Just because you see a cell phone picture of a celebrity does not mean it was not contrived to boost their career. Do not copy them. They have a whole team of people creating the image they want you to see.