A Birthday, An Album And So Many Reasons To Love Music In Canada
I turned 30 last week.

Seems like just yesterday I was recording songs in my bedroom and playing my first hometown shows. Trading covers for original songs, usually two to one, as I worked to sell the DIY copies that I made in my parent's basement bathroom.
The first show I remember being different was at the Tongue'n'Groove in Lethbridge, AB. I was going to school at the U of L and it was the first time I remember really playing my own songs. The shows continually get better but there's a lot about writing songs and playing shows that still feels exactly the same today.

Mom planned my birthday this year. I couldn't think of something to commemorate the milestone adequately. The last birthday she planned was my ninth, so in line with that party I was expecting friends from school, pizza and two litre bottles of pop. She didn't disappoint -- it was a wonderful memorable evening.
Three years ago the cake was in the shape of a Jameson bottle, two years ago I ended up with a case of Jameson as a birthday gift. This year I got an e-reader. I quickly asked my friends if they'd delivered on my birthday wish list: decaf coffee, stevia, a Staples gift card and one of those oven mitts that looks like an alligator.

Three weeks ago I released a record called I Wanna Make It With You.

Thank you to all of those that have downloaded, streamed, shared and listened. I have been fortunate enough to be on this musical path for quite some time and have never been more proud of a collection of songs. So many wonderful people are involved in the project -- We have an incredible production team and band. Many of them came to the party and they are the kindest, most supportive group of people I have ever met.
We made the record at OCL studios, mixed both home and away and mastered the songs at Lacquer Channel. The single, (also called) "I Wanna Make It With You" has been charting on the Canadian alternative radio for the last 13 weeks. Stream the record, download it or order CD/Vinyl through our website. I'd appreciate you requesting the song at your local alternative station (belated birthday gift).

My record is a collection of hope-lined heartbreak songs. As I wrote it I was unsure of where the story would end and the songs are evident of that. Looking back, I think hope was the hardest part to write about. That feeling of hope is also the most relatable. Living in uncertainty, life on pause, longing for an off-chance possibility is a hard thing to do. We all do it. There are moments of steadfast determination, open roads, darkness and pain. The intimate honesty in the songs connects to people in a way I've never experienced as an artist.

A few of them are still tough to get through live.

We took cues from Bryan Adams, Bruce Springsteen, Tom Petty, Don Henley and The War on Drugs -- dressed the songs in big drums, heavy guitars, strings, moog and backing vocals. The lyric is honest, simple and at times conversational. Staying true to those songwriters we didn't shy away from writing about love, highways, canyons, pickup trucks and thunder. Almost cliché at times, but the lyric never tries to be something its not. I call it music to get a speeding ticket to.

But don't take my word for it I'm quite biased.

In a cyclical way I feel music discovery now is like it was pre-internet, when people bought singles on 45. The internet and technology have made it easier than ever to record, release, download, stream, share, playlist, shazam, post and blog. There is so much music available -- it is really amazing.
The influence now, I believe, falls back on the individual. We curate our lives, and share these brands, art and culture choices in real time through the micro-communities and following we've built through social media. It's just as easy or hard to discover a song today as it was back when a friend had to put a 45 in your hand and say, "listen to this."

It is a time to get behind and celebrate the things you love -- be a part of the community and the story. I'm a believer that energy is as viable a commodity as anything else.

There is so much amazing music coming out of our country. Tobias Jesso Jr and Wintersleep made amazing records, We are the City was inspiring with the making and release of "Above Club." The Zolas are touring and making great songs.
My province is seeing musical success through Sean Everett's engineering (link), Purity Ring, Dear Rouge, Brett Kissel and Reuben and the Dark.
In the prairies Library Voices are at it again, Sheepdogs and the Bros Landreth are making us all proud.
In the east The Strumbellas are taking over with "Spirits." We've got Bahamas, Half Moon Run, Juno award winning Braids and the Arkells to be proud of. Elliott Brood is mapping and charting highways on the road -- I'd gladly catch their show every day of the week.
Sure we've got Drake, Bieber, Arcade Fire, The Weeknd, and Alessia Cara but we've also got Scratch Bastid and (in my opinion) the kindest man in Canadian music (and most prolific songwriter) Joel Plaskett. (It should be noted that Jim Cuddy watched us play during Juno weekend and he is as nice as it gets, too).

I guess it isn't the best idea to talk about other artists in an autoreview of my record but I think the message should be that whatever you're into is wonderful. Spread the word, share energy, go to shows, email and connect with the artists that move you. I'd love to meet you, listen to your favourite song and meet the people that make up your community.

A heartfelt thank you to the team of people around me. Thank you to my friends, my family and the Huffington post for the ongoing opportunity to engage with people through this community they've created.

30 feels good.
Photos by Allison Seto (@ajseto).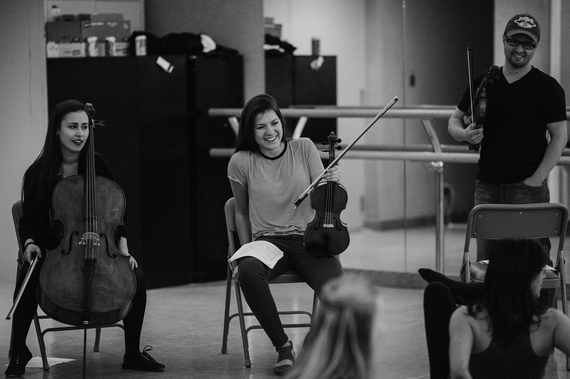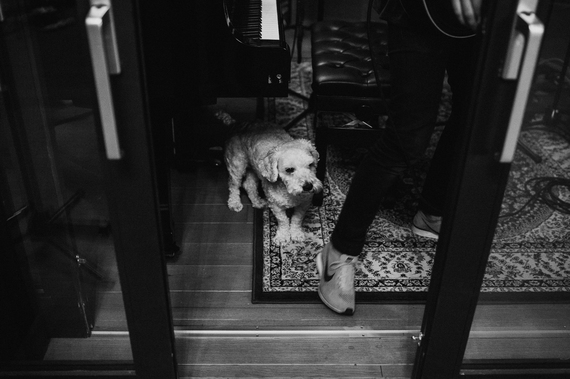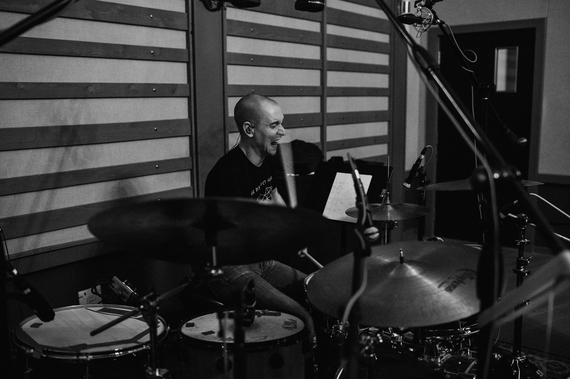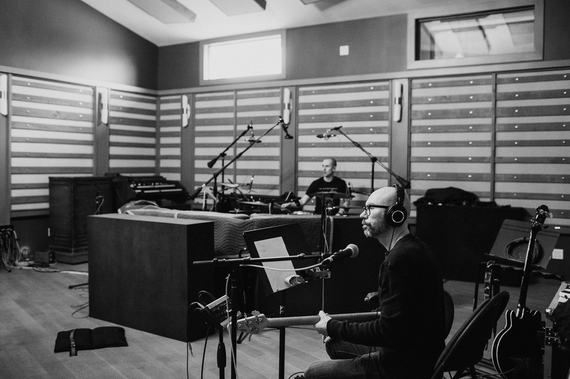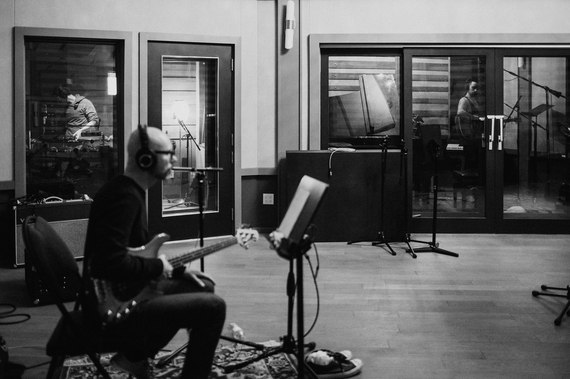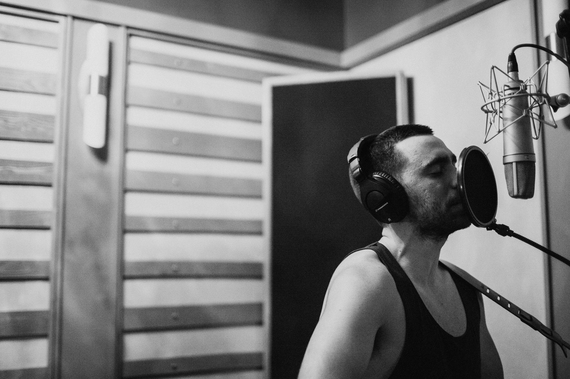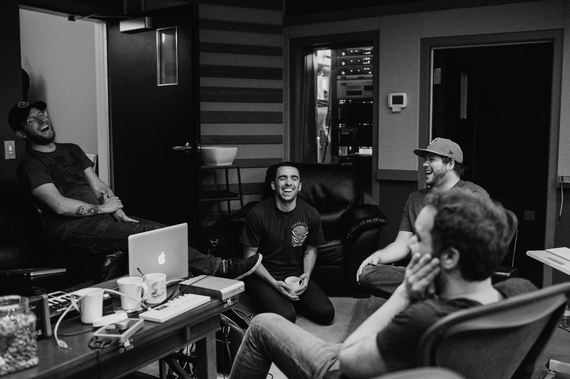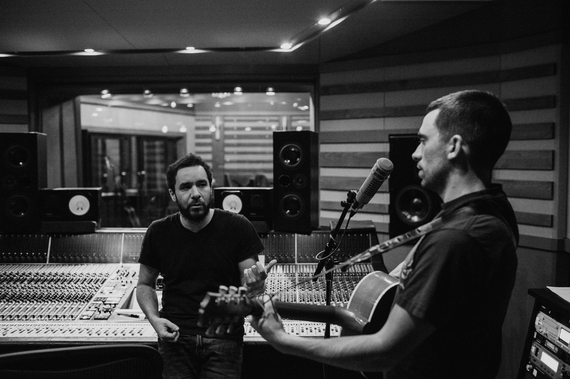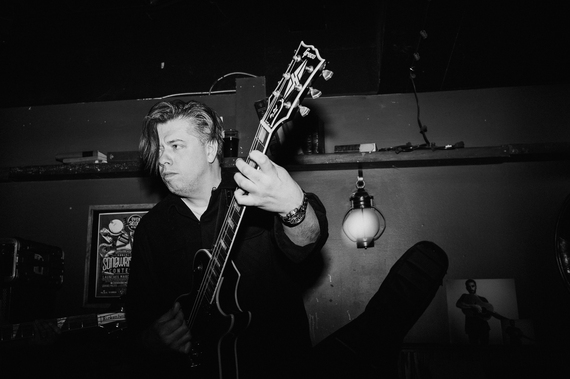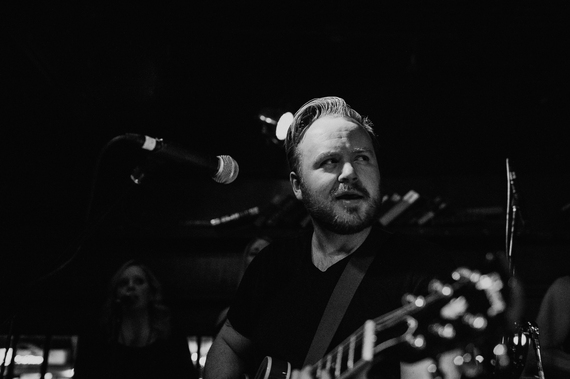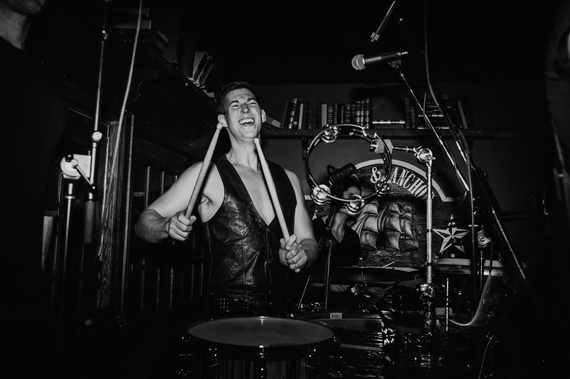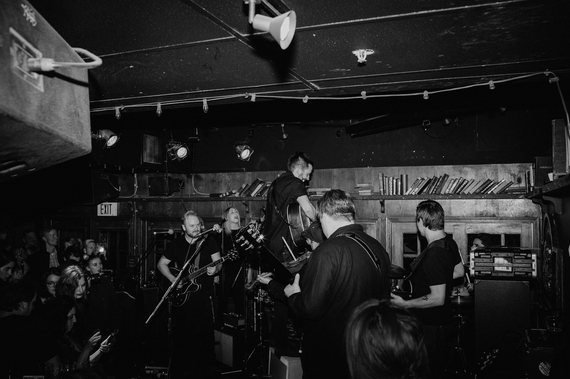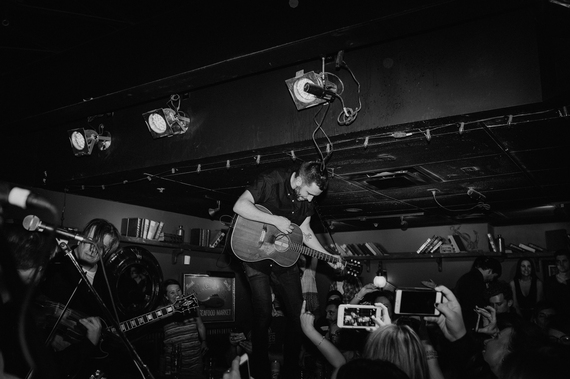 Follow HuffPost Canada Blogs on Facebook
ALSO ON HUFFPOST:
Canadian University Bands
The school: Queen's University The back story: Four of the five members of the band met in Queen's residence Waldron Tower in 1983, and quickly became beloved around Kingston. In 1985, they did a cross-campus tour, and met Paul Langlois in 1986 to complete the band. (via Canada Live) You know them for: "New Orleans Is Sinking," "Wheat Kings," and a few dozen other oh-so-Canadian songs

The school: Queen's University The back story: They lived across the hall from each other in residence, and a few months later, discovered they all played different instruments. They began to jam together, and the rest was history. You know them for: "When The Night Feels My Song"

The school: Collège Stanislas (a private elementary and high school in Montreal) The back story: The two met in the mid-1990s when they were teens, and continued to work together while going to school in their hometown of Montreal — David Macklovitch (left) to McGill, and Patrick Gemayel, who pursued an accounting degree You know them for: "Jealous," "Fancy Footwork"

The school: McMaster University The back story: Four of the five original members of the band met — one after the other — during orientation week in 2004, they explained to McMaster Daily News. Soon, they started playing local clubs in Hamilton. You know them for: Ballad of Hugo Chavez", "Oh, The Boss is Coming!", "Come to Light", and "Leather Jacket".

The school: Etobicoke School of the Arts (a high school in Toronto) The back story: While there are many, many members of Broken Social Scene, some of the most high profile met back in high school — namely frontman Kevin Drew, Emily Haines (best known for Metric) and Amy Millan (best known for Stars). "Emily asked me in the first week of school to come into the practice rooms and sing harmonies with her. I learned to sing from her," Amy told Flare in 2013. You know them for: "Anthems For A Seventeen Year Old Girl," "7/4 Shoreline," and the many offshoots of the band (Note: Oakwood Collegiate Institute is where many other members of the collective found each other, including James Shaw, Evan Cranley, Torquil Campbell and Chris Seligman.)

The school: Queen's University The back story: She played her first shows at open mic nights at Clark Hall Pub and the Grad Club (just like her brother, Matthew Barber), and her songs are now everywhere, including the "Orange Is The New Black" soundtrack You know her for: "Don't Go Easy," "Chances"

The school: Nova Scotia College of Art and Design The back story: The band had its first gig in the school cafeteria, (via NSCAD) in February, 1991. You know them for: "The Rest Of My Life," "The Other Man"

The school: University of Toronto The back story: A child prodigy with the violin, Pallett studied music at U of T and wrote two operas during his time there (he graduated in 2002). He's also amazingly connected within the Toronto music scene (and beyond), having played with everyone from Arcade Fire to Great Lake Swimmers to Snow Patrol. You know him for: "The Riverbed," Final Fantasy

The school: Queen's University The back story: Though Harmer was a member of Toronto band The Saddletramps while at Queen's, she quit to focus on her education — and then started writing her own songs and formed a band, Weeping Tile, with fellow Kingston musicians. (via The Canadian Encyclopedia) You know her for: "Basement Apartment," "Don't Get Your Back Up"

The school: Simon Fraser University The back story: Good's original folk band, the Rodchester Kings, was discovered at an open mic night at the university in 1992. While they had some early success, that band split up, and a new group (that would become famous) formed in 1995. You know him for: "Load Me Up," "Apparitions"

The school: Queen's University The back story: Mark Makoway (guitars) and Jeff Pearce (bass) first met at Queen's University while studying film; they then moved to Vancouver and hooked up with (Kingston natives) David Usher and Kevin Young to form Moist, along with Paul Wilcox. You know them for: "Push," "Breathe," "Silver"

The school: Memorial University of Newfoundland The back story: All four original members of the band got arts degrees from Memorial. Alan Doyle started by playing solo gigs around the campus and eventually in 1993, hooked up with the rest of the band. You know them for: "Ordinary Day," "When I'm Up (I Can't Get Down)"

The school: McGill University The back story: The group, all from Montreal, came together in a variety of ways, but frontman Sam Roberts and bassist James Hall both attended the university, and, Roberts say, it informed plenty of their work. "The sheer number of books and creative information coming and going was definitely feeding directly into what I was writing about," he told the school's alumni publication. You know them for: "Bridge to Nowhere," "Where Have All The Good People Gone?"

The school: Queen's University The back story: Though band members Mike O'Neill and Dave Ullrich grew up together in Oshawa, they didn't form a band (and call it The Inbreds) until they went to university together in Kingston in the early '90s (via Frizzballs) You know them for: "Any Sense of Time," "North Window"

The school: Concordia University The back story: Régine Chassagne, Richard Reed Parry and original member Sarah Neufeld all went to Concordia — lead vocalist Win Butler went to McGill, so he met now-wife Chassagne while in Montreal. It was there they all started playing together. You know them for: "Reflektor," "Wake Up," "The Suburbs" Photo courtesy of Fro Knows Photo

The school: McGill University The back story: Kid Koala (Eric San) was DJing from a young age, but as he told Exclaim, "Montreal was a very nurturing environment for me." He would play at Gert's, the campus pub, and hand out samples of his music to fellow students. You know him for: "Third World Lover," "'8 Bit Blues"

The school: Saint Mary's University The back story: While at the school in Halifax, the artist (whose real name is Rich Terfry) started getting attention for his hip hop tunes. You know him for: "Wicked And Weird," "Heart of Stone,"

The school: Laval University The back story: While at school, the band won first place in a Montreal radio station's competition, leading to the release of their first album in 1993. You know them for: "Ma vie à l'heure," "Amalgame"
Follow Michael Bernard Fitzgerald on Twitter: www.twitter.com/ilovembf