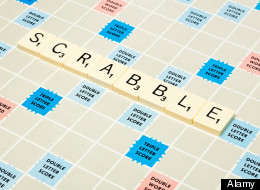 There is nothing like a good board game to quiet the kids down, take their eyes off the screen and encourage them to work together.
Here are our picks for The Best 13 Board Games for Kids.
The 13 Best Board Games for Kids
Ages 4 and up If cooperation among the kids is in short supply at your house, Peaceable Kingdom's games are based entirely on the concept of getting them to work together (in this case, return owls to their nest before the sun comes up), so you can get some work done—possibly uninterrupted even—around the house. $19.95, available at chapters.indigo.ca

Ages 2 and up Even toddlers need to shape up every now and then. When quiet time calls for a game that offers them an inventive way to learn and explore objects of all different forms, Haba's set is a star. $45, available at polkadotpond.ca

Ages 3 and up Every knight in shining armour or dragon-slaying princess knows that the key to happily ever after is a solid foundation. They'll enjoy this strategy-based game that challenges them to rebuild the castle block by block as shown in the accompanying book. $29.95, available at chapters.indigo.ca

Ages 5 and up Great for independent play or as a team, the challenge is to memorize in seconds a structure shown on a series of colourful, easily understood cards, then recreate it from memory. If they need help, their teammate(s) can verbally assist them. Kids can even play alone. (The hard part will be trying not to sneak a peek.) $29.99, available at learningresources.com

Ages 4 to 7 Have we learned nothing from Little Red Riding Hood? Apparently not, since the objective of this game offers similar themes to the classic story: to get to Granny's house safely by going through dark woods, over a stream, past a sleeping bear, using cooperation and imagination to overcome obstacles along the way. $14.95, available at lesjeux.ca

Ages 3 to 6 A classic that continues to amuse kids, the purpose of this game is to be first to pick your tree clean of its fruit and dump it in the basket. Of course, there's a catch—a few in fact: a dog, a bird and the potential of a spilled bucket to thwart your rise to the top. (Guess 30 years ago pesticides and global warming weren't yet considered threats…) $14.99, available at amazon.ca

Ages 6 to 8 Kids are good at making something out of nothing (like arguing with a sibling, literally, over nothing) so this may be the most perfect game ever made for them. A 'morphologist' is chosen for each team with the responsibility of using a series of included objects, such as beads, cubes, strings, circles, sticks and people, to represent a word selected from a deck of cards, while racing against the clock and the other team. $32.95, available at chapters.indigo.ca

Ages 3 and up This could be a dinnertime game changer in your house. The challenge is to fill their paper plates with burgers using the spatulas, but that wouldn't be any fun unless they were required to pick up ones with special toppings—and the burgers are sliders, literally. It just might make them appreciate waiting for their next meal, patiently. (Note: we said 'might.') $24.95, available at chapters.indigo.ca

Ages 4 to 7 A motorized game with big appeal, Loopin' Louie has lost control of his aircraft and players need to save the chickens as he swoops down and knocks them off. Kids love the pace, hilarity and movement involved in this game—and you'll love how long they'll play it (though we bet you'll get hooked on it too). $19.99, available at toysrus.ca

Ages 6 and up We all know when our kids have hit a wall (as does everyone else within earshot). Kids 6 and up can experience what that is actually like—hitting the wall anyway—as they try and maneuver their wizard apprentices through a maze to collect the pieces that were accidentally lost before their wizard master finds out. $29.95, available at mastermindtoys.ca

Ages 4 and up In this electronic board game that has kids solving a mystery with the help of talking animals, players need to find food and feed in order to gain clues. This is a captivating game that requires cooperation among the group and has won numerous awards. $49.40, available at amazon.ca

Ages 4 and up Any way you stack it up, life is a balancing act. Let's see how well the kids handle it (on the animal level anyway) in this entertaining and active game of balance and coordination. Kids will love playing with the figures too. $54.95, available at lesjeux.ca

Ages 3 and up Every well-equipped boredom buster cupboard should contain a set of the classics (Checkers, Dominos, Jenga, Chinese Checkers and Chess). Made of fast-growing bamboo, this eco-conscious game board beats its plastic rivals every time. $53.49, available at grassrootsstore.com
This post originally appeared on SavvyMom.ca. Follow Minnow and SavvyMom on Facebook for more savvy tips and solutions.